Kea's World Class New Zealand Network
Kea's World Class New Zealanders are Kiwi who lead and shape industries around the globe, helping build New Zealand's reputation on the world stage. They are passionate advocates for Aotearoa and regularly give back to their communities. Through their actions our World Class New Zealanders light the way for more exploring Kiwi and a globally connected Aotearoa.
World Class New Zealand Awards
Every year we celebrate our World Class community at the Kea World Class New Zealand Awards. In 2022 we celebrated the theme of connection. As a nation of explorers and exporters, connection to the world has always been crucial to our success, however, this has never been more apparent than during these challenging pandemic times.
Meet our 2022 Kea World Class New Zealand Award winners who have demonstrated the unique power of Kiwi connection and used it to the benefit of all of Aotearoa.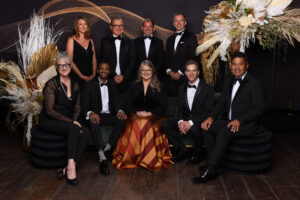 Read and hear their inspiring stories and take a look at our awards gallery.

Highlights from our 2022 Awards
Meet our past winners
2021
2019
2018
2017
2016
2015
2014
2013
2012
2011
2010
2009
2008
2007
2006
2004
2003