Geoff Andrews – 2022 Kea World Class Award winner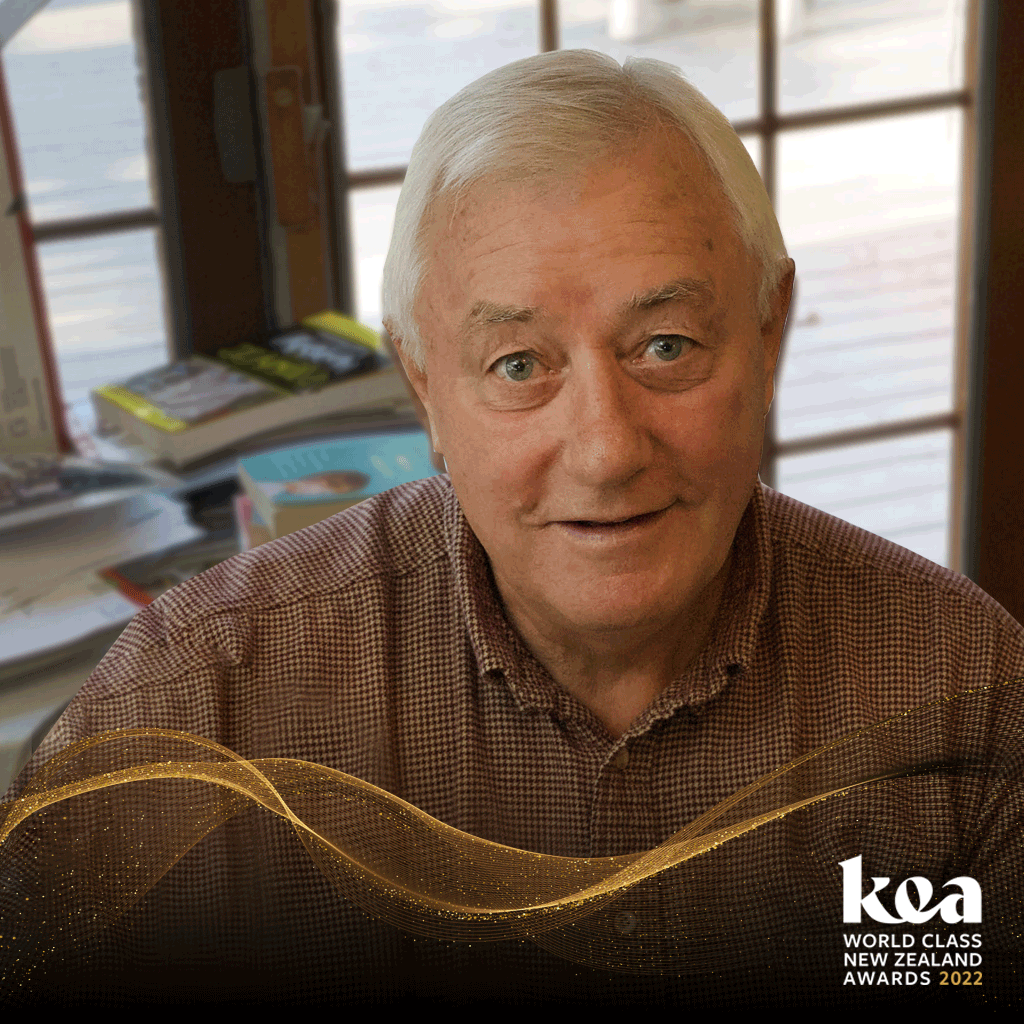 WCNZ Award winner
Geoff Andrews was one of the original connectors of the Kiwi community in New York and is responsible for bringing together hundreds of offshore Kiwi over the decades. He first moved to the city to coach the New York Rugby team and loved the Big Apple so much that he made it his home. He was a former US Regional Director for Kea as well as a retired Navy man and a Waikato farmer. During his early days in the US he organised a Kiwi style picnic for expats which still runs to this day. Geoff passed away in his sleep last year aged 76 and is being awarded a posthumous World Class New Zealand Award for all the work he did in establishing the Kiwi community in New York.
Geoff was born in New Zealand and grew up in Auckland and Wellington as his father was in the Air Force. At 16 years old he joined the Royal New Zealand Navy (RNZN) serving for a decade on the HMS Rotoiti, Taranaki, Philomel, and Blackpool. Following this, he farmed in the Waikato for a decade before moving to New York to coach the New York Rugby Club. He also held a number of business positions in the US including representing the export division of Wrightson NMA, Fletcher Fishing, the Fishing Co-Op of Iceland, the NZ Lamb Co-op, and was the US Regional Director for Kea New Zealand.
But his wife Nancy Gallagher says the true love of his life was rugby.
"When Geoff was little he used to sleep with a rugby ball. He used to say that all his opportunities came from rugby. It was a big part of his Navy career and he played for a number of different clubs and then it was rugby that brought him to the US. Rugby was what he was good at and what he understood and what allowed him to connect."
Former All Blacks coach Graeme Henry knew Geoff for 20 years and says he was a man that just 'collected Kiwi'.
"I first met Geoff when he rang my wife when we were in Wales asking for rugby tickets. He was a marvellous guy. He just collected New Zealanders from all around the world and supported them and helped them and it was fantastic. I had about three trips to New York and he looked after us each time, organising events and bringing other Kiwi along, he had a fantastic way of just bringing people together."
World Class New Zealander and friend Kirstin Neville-Manning remembers Geoff as the 'most amazing connector.'
"Soon after meeting Geoff for the first time he emailed me asking if we would host Josh Emmett, himself and other Kiwi in our home to hear about Josh's career and aspirations. This was the first of many events over the years with Geoff. Any prominent Kiwi that was coming to New York, ranging from Helen Clark to Karen Walker, to John Henry, Sean Fitzpatrick, Kirsty Graham, and Sarah Robb O'Hagen, he would convince them to speak and spend some time with the community and inspire them and let them know what was happening back home in New Zealand or beyond. The other thing Geoff was amazing at was connecting people that weren't known in their careers yet and who were just starting out and hitting New York. He would try and connect them with people that had been in the city a little bit longer to help make inroads."
Geoff was a convenor or co-convenor of a multitude of New Zealand events in New York City over many years, building a large database of Kiwi in the USA and publishing a regular newsletter. He hosted tables at Irish pubs in New York for Saturday morning All Black matches and was the instigator of the New York City Dawn Service on Anzac Day at Battery Park. He also started a traditional Kiwi picnic that included lolly scrambles and tug-of-war and still runs to this day. Nancy remembers frequently coming home to find her living room strewn with travelling Kiwi.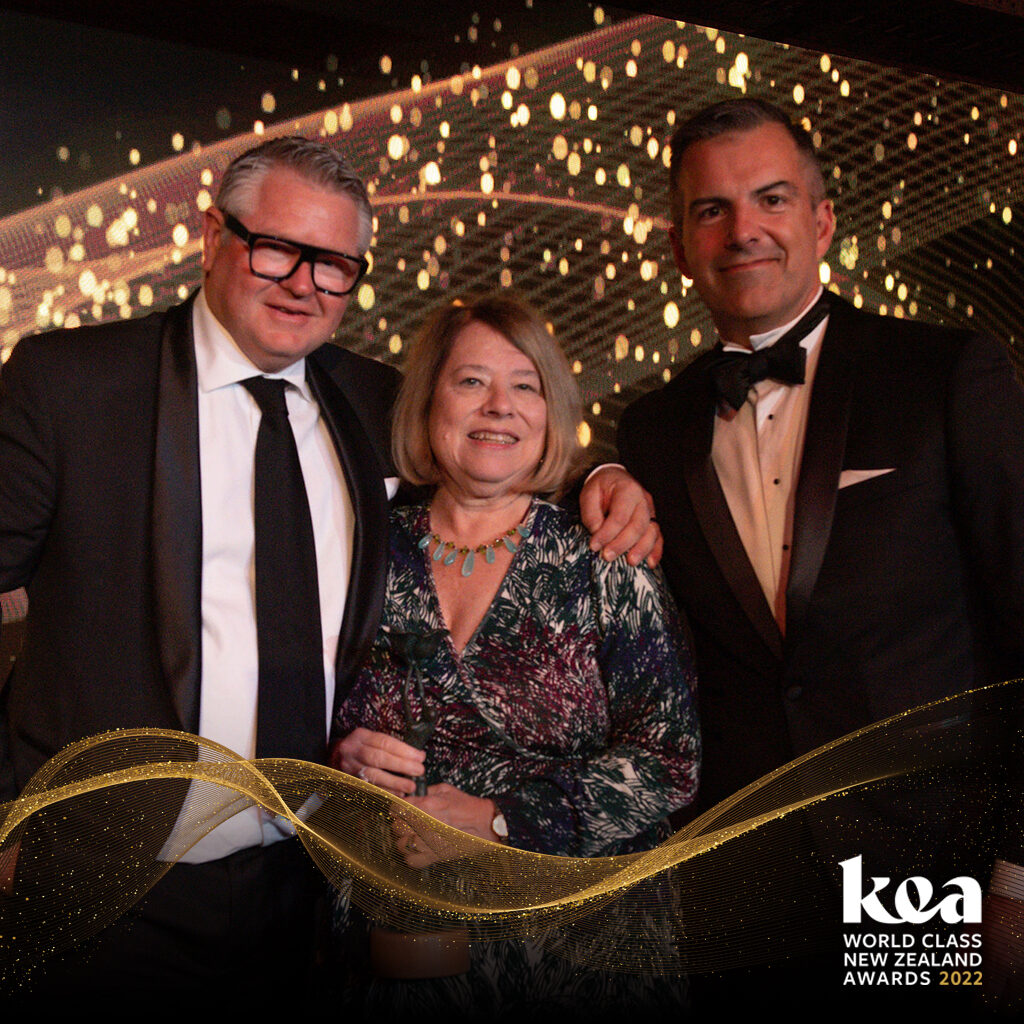 "I would come back from work on Friday night and there would be all these Kiwi in the living room for the weekend. We would take them out to dinner one night and then make the roast lamb the next. I would say over the years we've probably had several hundred Kiwis who slept in our one bedroom apartment in Manhattan, including Graham Henry's son and daughter on separate occasions. We've had people who, I think someone's third cousin's mailman knew Geoff or something. It's like, his name was out there and everyone knew he was the person to come to."
"He got his sense of community from his mother. She would meet tourists on the bus in New Zealand and invite them to dinner at her house. When she stayed with us in New York, we had to explain that 'one really didn't do that in New York' but she ignored us and brought someone back once anyway, a lovely young man who offered to walk her home. It was just what his family did."
Geoff met Nancy, who works in television, in a bar in the US in 1984 and the couple were married at Lake Tahoe and spent most of their time in New York. They were married for 34 years before Geoff's death last year.
"We would have these get-togethers with all the Kiwi men and their American wives and I remember one of the favourite topics was complaining about the men leaving vegemite in the butter! Geoff was so outgoing and he loved everybody. I remember this one time he went out to have a drink in a pub in Scotland and I stayed behind because I was unwell. After a while, he came back and told me he met this guy in the bar who has been stationed on the ship next to his in Hong Kong. I just thought how does this even come up in conversation? But that was Geoff, he connected with everyone in about 5 minutes."
Another Kiwi Geoff was a big supporter of, was racing car driver Scott Dixon. The two first met in 2008 after Scott won the Indianapolis 500. Scott says Geoff was always ready to rally the expat community to support a fellow Kiwi.
"Part of the Indianapolis 500 tour was going to New York and, and hitting some of the media outlets, and Geoff was kind enough to put on an event at a local pub with a bunch of Kiwis and then later he went on to organise a big dinner for the whole team in upstate New York. What he did for the expat community was just amazing. He was a dear friend and someone that I definitely miss."
Geoff's desire to connect and support people never stopped and Nancy says even during the pandemic he continued to do what he could to lift people's spirits, including posting a joke each day on his local community webpage.
"When the jokes stopped a man from the page got in touch to ask what happened and I had to explain that Geoff had passed away. This man put a little message out on the community page saying what had happened and more than 50 people, all of whom Geoff had never met in his life, got in touch to say they were sorry and how the jokes really got them through Covid and the lockdowns and how they had looked forward to his bad jokes every morning. And I thought that was a lovely testament from people who wouldn't have known him if they sat next to him."
Nancy says Geoff would have been both embarrassed and proud to receive a World Class New Zealand Award and that despite all the wonderful things he did he wasn't a man who liked the limelight. Geoff's legacy to connect the Kiwi community and to support our offshore Kiwi will no doubt live on for a long time to come.