The lift off of New Zealand's space industry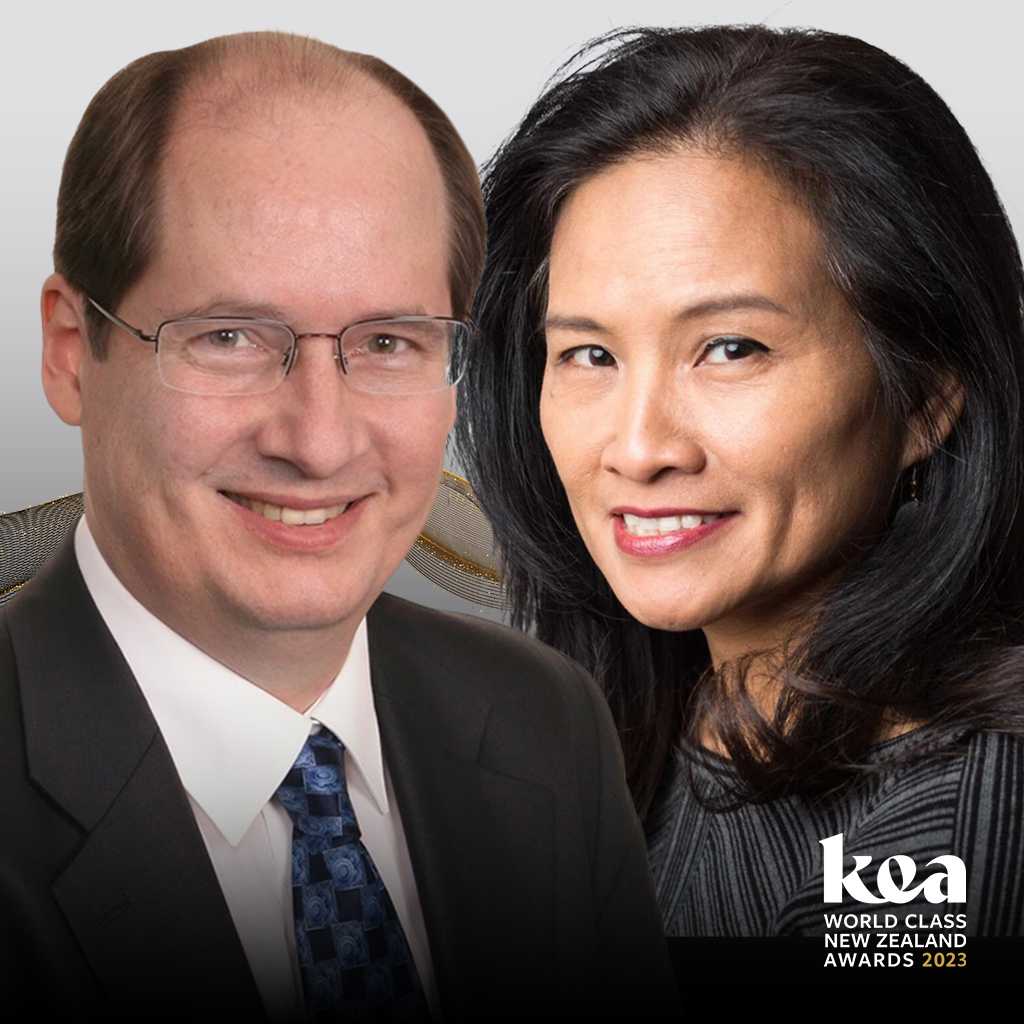 2023 Kea Friend of New Zealand Award winners Eric and Emeline Paat-Dahlstrom
Eric Dahlstrom and Emeline Paat-Dahlstrom are the co-founders of Spacebase, a New Zealand-based consultancy, focusing on creating sustainable, democratised access to space. Spacebase collaborates with the space community in New Zealand through education and training programmes, innovation challenges, and consultancy on projects destined to grow Aotearoa's space industry. The pair also maintain the NZ Space Directory, a platform that quantifies the growing space ecosystem. Determined that all nations get a fair shot at space exploration regardless of their wealth, the Dahlstroms are also co-founders of International Space Consultants which works with partners around the world to develop space systems to satisfy humanity's needs on Earth while opening the Solar System for exploration and development of all.
Eric and Emeline met in France, worked together in Spain, fell in love in Sweden, and got married in Austria. As self-confessed Lord of the Rings fans, the international couple first came to New Zealand on a holiday and immediately fell in love with the country and its people. Emeline says the idea of moving here was appealing but they couldn't see how they could combine a move with their other true passion – the space sector.
Then in 2016, the Edmund Hillary Fellowship program offered the couple the opportunity to move here with the purpose of creating Spacebase. At this time Rocket Lab had yet to launch its first Electron rocket and the space industry in New Zealand was in its infancy. Eric says starting their work with Kiwi companies was a learning experience.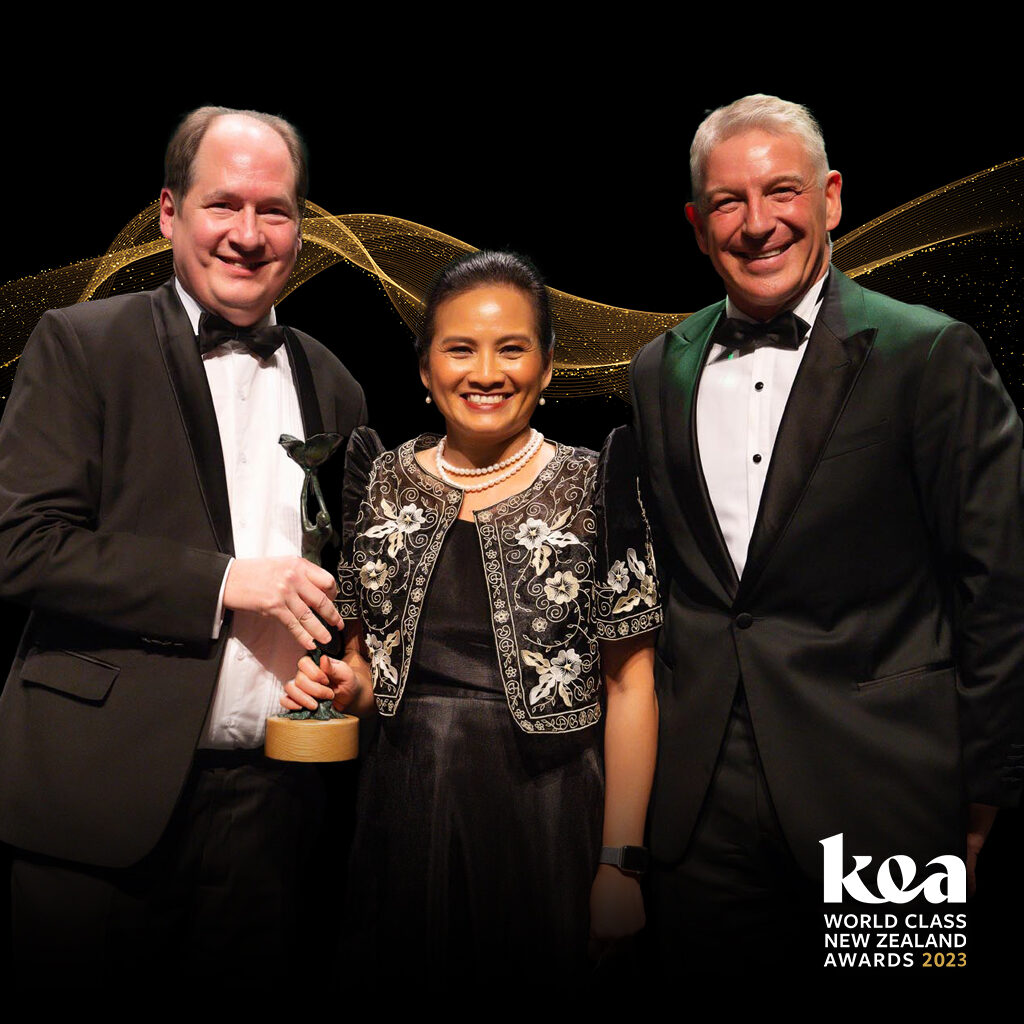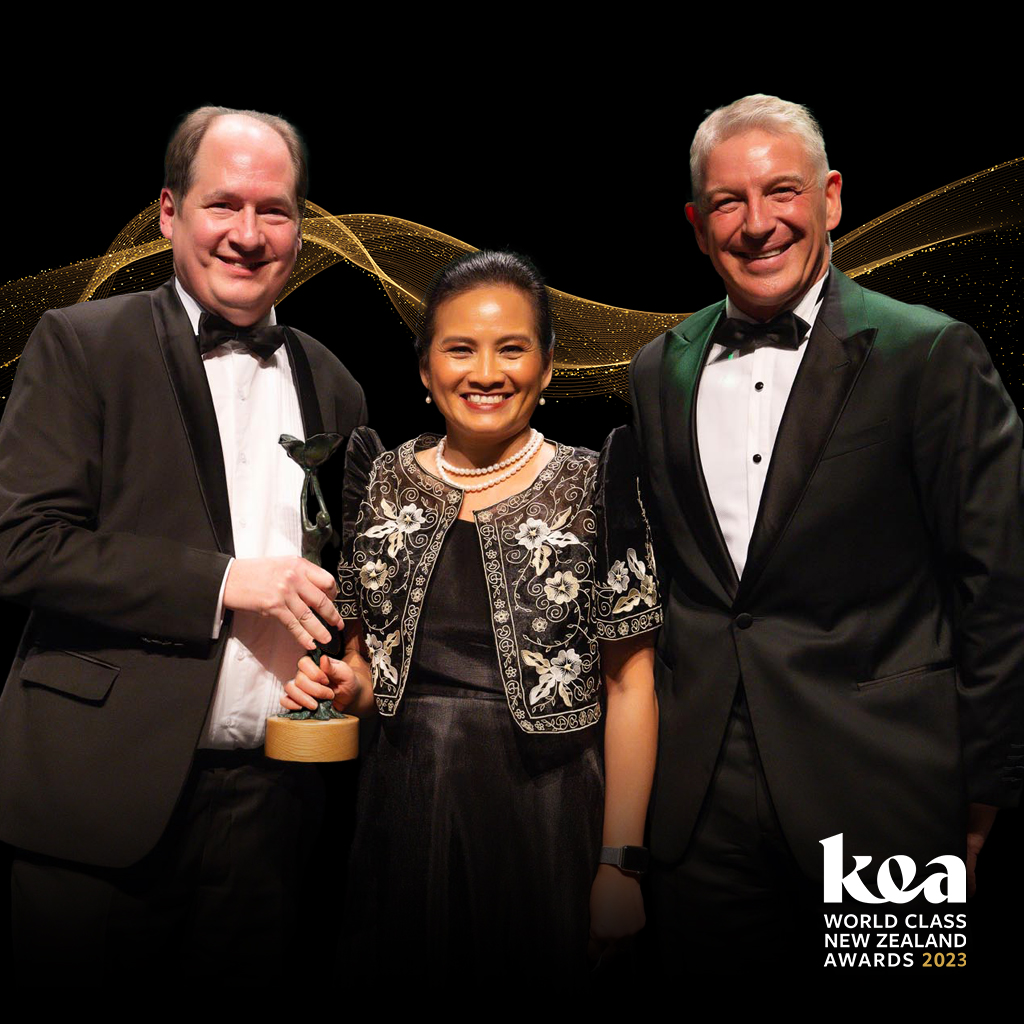 "To begin with we wanted to make a directory of all the space companies in New Zealand, we asked the Government how many there were and they said 'Oh maybe three or four?" Through our work, we discovered around 240 different organisations, and companies around New Zealand who were involved in Space. The one thing that was a big surprise for us was that in the US, if you meet somebody, they hype themselves and they promote themselves instantly, but in New Zealand, you really needed to coax people out, to learn about all the amazing things they were doing, so in the early days we had to work hard to showcase all the work that was underway."
Yoseph Ayele, Co-founder of the Edmund Hilary Fellowship says that what really stood out about Eric and Emeline, was their bold vision for New Zealand's space industry and the way they went about implicating it.
"They came here to democratise the space industry for global problems. They wanted to do it first in New Zealand and scale it around the world and what I admire most is that they really met the ecosystem where it's at, and they embedded themselves in it. They started by going to regional New Zealand, parts of the country that not even tech companies, let alone space geeks, would go to. They did a lot of ground level education and community building, as well as bridging the space industry with very important sectors for New Zealand, including agriculture and climate. Then they brought global know-how and expertise and networks to really level up the ecosystem."
Eric and Emeline credit their work not to themselves but to all those Kiwi innovators who are involved in New Zealand's aerospace industry. Eric says most Kiwi would be surprised to know how strong the country's aerospace reputation is on the world stage.
"People in the space industry are very aware of New Zealand, we are really moving fast in, in a lot of different areas. Space is instantly global, anything you launch is covering different countries and so the people producing spacecraft components here in New Zealand are immediately selling them to commercial entities around the world. I'm pretty impressed by the new innovations and solutions coming out of New Zealand which are being instantly adopted by customers around the world."
There is no doubt that the work Eric and Emeline have done over the past 6-7 years has helped catalyse New Zealand's Space industry – which is now a bigger export earner than the country's wine industry.
Peter Diamandis Founder and Executive Chairman XPRIZE Foundation, first met Eric and Emeline at the International Space University in 1987 when they were part of the founding class.
"Eric and Emmeline had come as students in the earliest days, then they came back as members of our staff, then members of our faculty. What I admire about Eric and Emmeline is their focus and their passion and their ability to organise and inspire, I can't say enough about their hard work and passion for the industry."
That passion for the industry is what drives Eric and Emeline forward. Emeline, in particular, is very passionate about making sure that all countries have an equal opportunity to access space.
"I think that if we really believe that space will influence the future of humanity we need to make sure that nobody gets left behind. So our main purpose is to make sure that the rest of the world actually gets involved in Space and our hope is to take the Spacebase concept we have developed in New Zealand and share it around the world with an aim to specifically develop the space industries in developing and emerging countries."
This work is well underway and in 2018 with the help of Christchurch NZ, Spacebase launched its first national space competition which encouraged young people to develop space based solutions to problems we are facing on Earth. Since the early days the competition has grown and now includes schools, universities and start-ups across New Zealand, Australia, the Pacific Islands and this time for the first year, Emeline's birthplace, the Philippines.
Emeline says she loves educating young people about the many ways in which space could solve some of the problems we face on earth like climate change and extreme weather events.
"From when I was very young I always wanted to go into space, but the reason for that was so that I could look at Earth. I am very passionate about what space can do for Earth. I think there is an opportunity for expanding out into the solar system and using some of those resources to solve the problems we have and I think countries like New Zealand have an important part to play when it comes to this work."
A large part of that work is the leading role New Zealand is currently taking in areas like sustainable space. Eric says that alongside the Kiwi number eight wire mentality, he also credits our success to 'the power of small.'
"In New Zealand, government offices are small enough that you can actually get decisions made quickly, you would not believe the level of bureaucracy that we deal with in the US and at NASA
When it comes to issues like managing space debris, for example, there are international meetings with all these different proposals that are being made and a lot of countries are talking about what they'll do in ten or fifteen years, and New Zealand will say we're already doing that. So there's a recognition that New Zealand is, is leading in a lot of these areas, and has the opportunity to quickly make decisions and, and lead on the policy side and really stand up as global leaders and that's what makes it a really exciting place to be."