Arama Kukutai – 2022 Kea World Class Award winner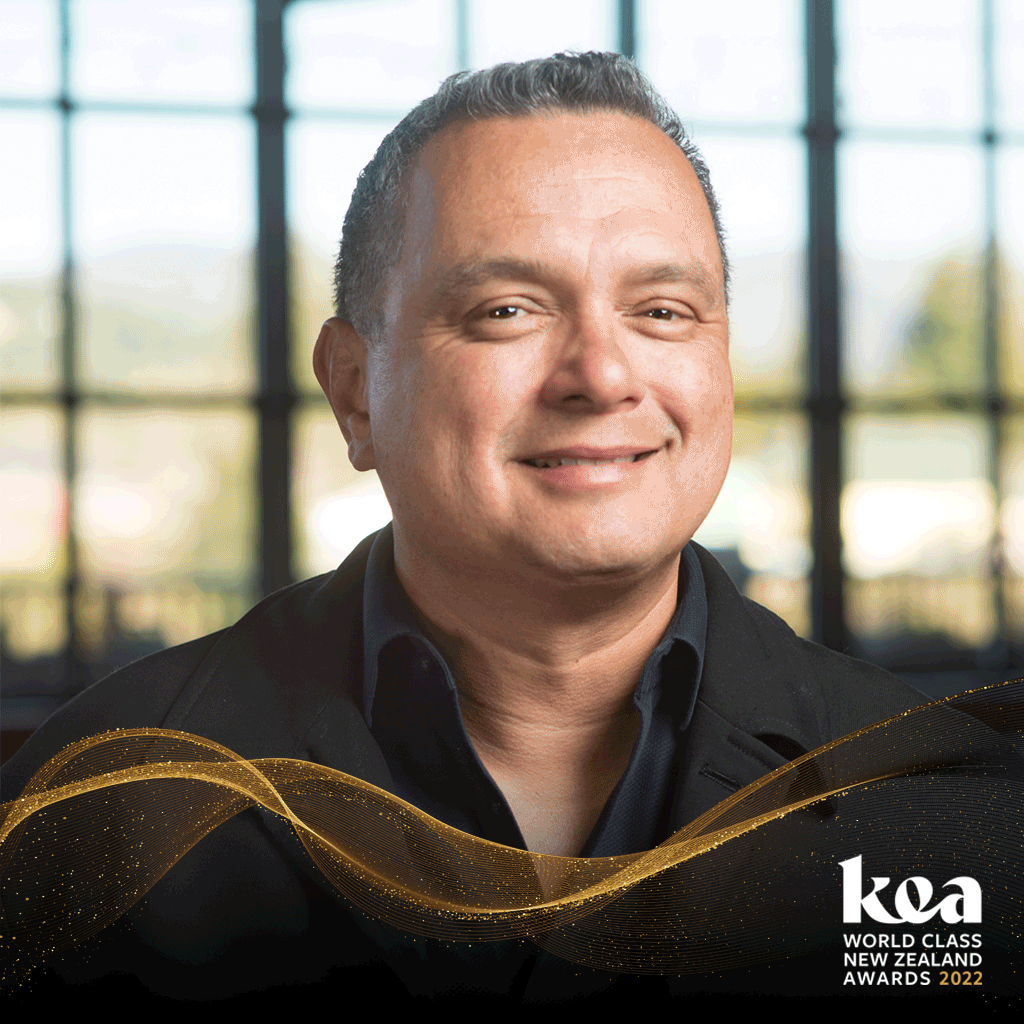 WCNZ Award winner
Arama Kukutai has been recognised for his work as a global leader in the agritech industry. He is of Ngāti Tipa, Maniapoto, Te Aupōuri, Parihaka descent, and started his career in finance at a time when Māori organisations were beginning to actively develop forestry, farming, and fishing assets. He served as executive chairman of PKW farms, and also worked for the Government's Trade & Investment agency in North America. Arama is a Co-Founder and Partner at Finistere Ventures, one of the pioneering venture capital firms dedicated to agritech which has supported dozens of Kiwi startups. He has helped connect Kiwi tech entrepreneurs into Silicon Valley and is focused on helping provide Māori with opportunities to pursue careers in agritech. Arama is also the CEO of Plenty, an indoor vertical farming operation, aiming to revolutionise the way food is produced and ensure fresh food is available to all.
For Arama Kukutai, the challenge of using technology to change the future of food production while creating a more sustainable economy is what gets him out of bed in the morning. Since he was a boy growing up in the heart of New Zealand's farming country he's always been passionate about agriculture and his Māori values of Kaitiakitanga – how people connect to and are guardians of the land.
"I've always been really interested in innovation and technology, in particular how technology can reinvent industries like agriculture. I've also always been really interested in the use of land and sustainability, in part because of the ties that we as Māori have back to Whenua or the land."
Growing up near Hamilton, Arama has spent his career working in trade investment and agriculture. After graduating from Victoria University in Wellington he started a job with Westpac at a time when Māori organisations were beginning to actively develop forestry, farming, and fishing assets. He was elected to the Board of PKW Incorporation and worked there before moving to the USA to take up the role of Senior Trade Representative for New Zealand Trade and Enterprise based in Los Angeles.
Paul Morgan, Chair of the Wakatū Incorporation, has known Arama for 30 years since he started out in New Zealand and says what really sets him apart is his ability to form connections with people from all walks of life.
"I first met Arama when he was just starting out in his career and I remember him as a person who at that time was just developing his skills and networks. I would say he was quite unique because not only did he have a powerful intellect, but he was also a good strategist, a great networker with people and he maintained his Māori values and he's used all those skills to really develop his career."
After finishing up his role at NZTE, Arama decided to stay in the US and together with his friend and mentor Dr Jerry Caulder, he founded Finistere, a pioneering venture capital firm aimed at bringing change to industrialised value chains, especially with respect to food production. Over the last 15 years Finistere has invested in more than 40 companies, including seven in New Zealand, and has grown a global agritech community that stretches from New Zealand to Israel to Ireland and everywhere in between connecting some of the leading minds across the world.
One of the companies Finistere has invested in is Kiwi biotechnology startup ZeaKal. Using technology, ZeaKal aims to help crops capture more carbon and sunlight, leading to healthier, nutrient-rich food. CEO Han Chen is a long term friend of Aramas and says what makes him stand out is his ability to not just grow a business but also to grow the people within it.
"I feel like as a financial investor, you know, people always talk about the bottom line, but Arama's ultimate, quadruple bottom line really is the success of his entrepreneurs and his companies. He is there to be a resource in any way he can. He's a shoulder to cry on, he's that person that wants to take you out and celebrate your successes, and he's the guy that's gonna be pushing that boulder up the hill right next to you every step of the way."
Along with his role at Finistere, Arama is also the CEO of Plenty, a vertical farming company that is rewriting the rules of agriculture and making sustainability integral to the way in which food is produced.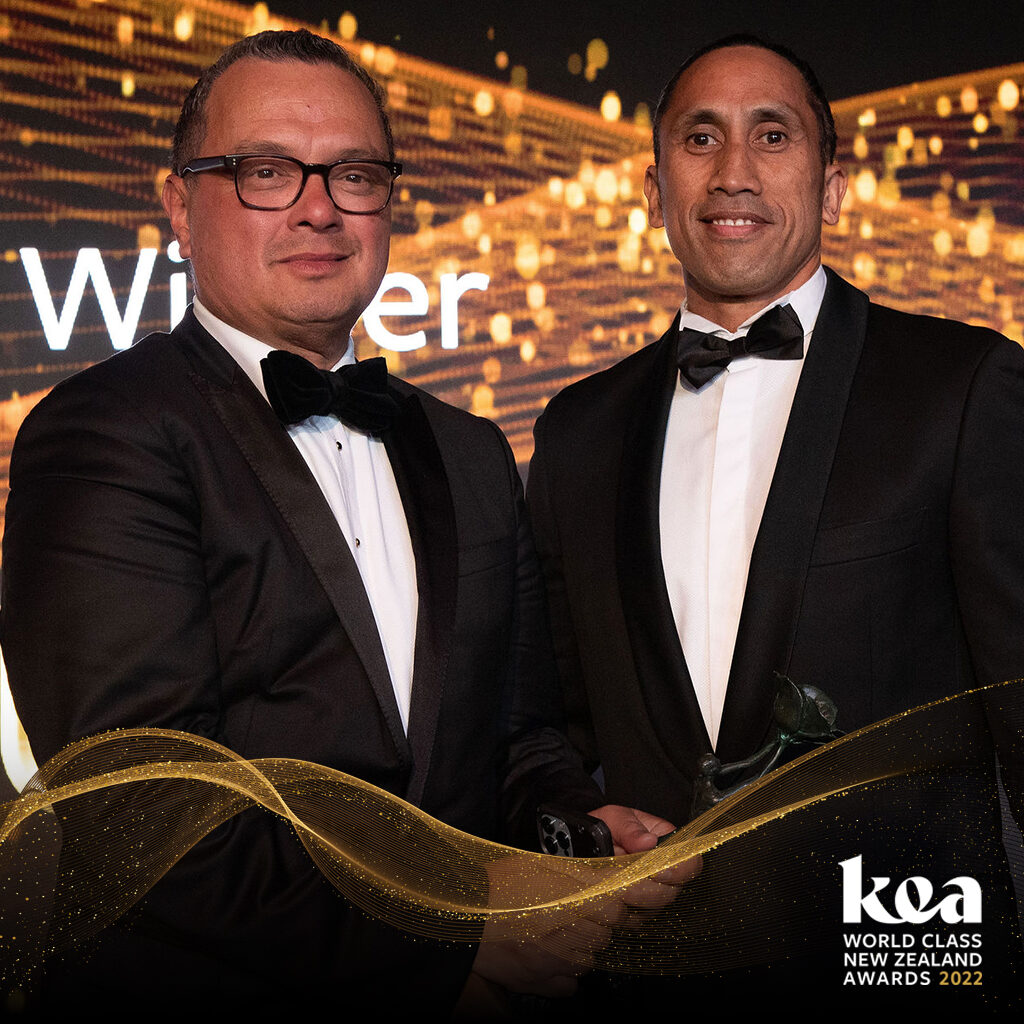 "As the planet warms up and as the population grows, we need more solutions for how to feed people in a more sustainable way. Plenty is really a technology company figuring out ways in which we can grow fruits and vegetables, economically, and with a much more gentle footprint on the earth. We're also doing it in a way where we have the freshest of flavours, great nutrition, and a wide range of food, and where food is grown close to the consumer. We want to be harvesting today and on the shelf tomorrow, which is something that really hasn't been possible until now."
Plenty's first indoor vertical farm was built in San Francisco and the company is currently working to start a second operation in the South California city of Compton. Arama wants this farm to be strongly integrated with the local community providing both jobs and fresh produce to an area which has traditionally struggled with crime, poverty and unemployment.
"I think we have an obligation and a moral responsibility to recruit and train locals. Community engagement is really important to us. Also, you don't become a master grower overnight so we will be investing heavily in education and training. Our objective over time is to bring the cost of fresh good food down, to make it more affordable and accessible, it's not just about fancy lettuces for Michelin star restaurants."
Connecting with the community has always been important to Arama and he credits much of his own success to the strong agricultural community he has back in New Zealand and around the world.
"I think of the famous Newton quote, 'If you've seen further it's because you stood on the shoulders of giants.' That was certainly the case for me. All the credit for my career goes to the folks who've supported me, whether that was in the Māori community, my family, or business mentors and now I want to focus on paying it forward."
"I am working to launch an internship program for Maori STEM and business graduates to get exposure to Silicon Valley and to our wider global network. There is so much talent in New Zealand and this is an interesting and challenging time for the agriculture industry. The way that we use technology to shape and change our industry in Aotearoa is going to become really crucial and we need to be quite brave to seize that challenge, but I believe we have the people and the know-how to do it."