Where Kiwi explorers connect and
make a difference
Founded in 2001, Kea nurtures a diverse and vibrant community of Kiwi and friends of New Zealand, who share a strong passion for New Zealand and the success of its people and businesses with operations in Auckland, London, New York and Beijing
Building a stronger New Zealand
New Zealanders are renowned intrepid travellers, taking our unique culture to every nation and network across the globe. In fact, there are nearly as many Kiwi offshore as the population of the South Island.
Whatever their global aspirations, Kiwi seek to remain connected to New Zealand, providing a valuable resource of networks and advocacy for our nation. That's where Kea comes in, helping our Kiwi explorers to connect and make a difference.
Kea's mission is to enable better understanding of these exploring Kiwi through goodwill and connection for the benefit of New Zealand and to provide our expats with the information and support they need to thrive.
Kea is connected and dedicated to supporting our nation's most valuable resource – its people. Join Kea and help build a stronger New Zealand, wherever you are in the world.
The Team
I connect amazing kiwis on and offshore to leverage their connections & expertise for the benefit of New Zealand.
Toni Truslove
CEO
Toni was appointed as Chief Executive of Kea in 2020. With a background in digital business across the UK, US and New Zealand, Toni brings experience in both the private and public sector. Alongside an interest in data, technology and innovation, Toni has a true passion for people seeing them as her strongest ingredient for success. In her spare time, Toni enjoys yoga and spending time in the outdoors.
Mel Lim
Partnerships and Engagement Director
I collaborate with our Partners & World Class network to connect them with our global community & opportunities that fuel the growth of Aotearoa.
Mel Lim
Partnerships and Engagement Director
Mel Lim is Kea's Global Partnerships & Engagement Director. Mel has 15 years experience across corporate partnerships & events management in NZ and Australia. A connector of people and business, Mel believes in the power of communities and collaboration to create impactful, sustainable change. A foodie at heart, Mel also supports Everybody Eats, a charity whose mission is to reduce food waste, food poverty & social isolation in NZ.
Ele Quigan
Communications and Community Director
I connect with our Kea community and global media to help shape and share our Kea story and bring our amazing community to the world.
Ele Quigan
Communications and Community Director
Ele Quigan is Kea's Global Communications & Community Director. Ele has 17 years experience across advertising and media in NZ and the UK. With a strategic head and creative heart Ele is passionate about bringing our Kea story to a global audience. A "bird nerd" and keen gardener since coming back home, Ele loves the amazing, great outdoors of New Zealand.
Saya Wahrlich
Global Director Government and Industry
"I work with NZ Inc and industry to mobilise Kea's community for the good of New Zealand and to support New Zealand's export-led recovery"
Saya Wahrlich
Global Director Government and Industry
Saya Wahrlich is Kea's Global Director for Government and Industry. Saya has 20 years experience in both the private and public sector, spanning senior digital, marketing and general management roles in largely B2B businesses. Most recently while at NZTE she developed and launched Digital Clinics, working with over 250 Kiwi exporting businesses through lockdown to help build digital capability and uncover talent and technology gaps.
Shivana Pemberton
Senior Global Connections Manager
I help epic Kiwi businesses take over the world by introducing them to other epic Kiwis who have been there done that.
Shivana Pemberton
Senior Global Connections Manager
Shivana manages the Kea Connect service and helps Kiwi businesses achieve global scale by leveraging the expertise of our Kea members. Previously an employment lawyer and recruitment partner, Shivana is passionate about enabling growth and helping others thrive. As an aspiring entrepreneur herself, she loves working with Kiwi founders who are out there solving real-world problems.
Roselle Usherwood
Partnerships and Events Manager
Through connecting Kea's Global community, I enjoy helping Kiwi's navigate the global stage to achieve their ambitions. 
Roselle Usherwood
Partnerships and Events Manager
Roselle Usherwood is Kea's Partnerships and Events Manager. Roselle has come from a background in events management and human resources having been based in both New Zealand and the UK. She is passionate about seeing Kiwi's joining forces to support global aspirations and promote the amazing talent within our country.
Sara Fogarty
Regional Director UK & Europe
"I provide passion and experience to enable NZ companies and New Zealanders to maximise their profitability and impact on the global stage."
Sara Fogarty
Regional Director UK & Europe
Sara a graduate of the University of Waikato with broad experience working globally for wineries and wine companies including Constellation New Zealand, Man O' War Vineyards and Seresin Estate in a variety of sales and marketing positions. For the last nine years based from the UK, with her Kiwi husband Tim, and London born but very Kiwi son Jack, they continue to discover the world and share their love of Aotearoa, New Zealand.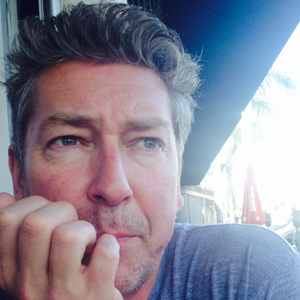 Gary Fortune
Regional Director North America | New York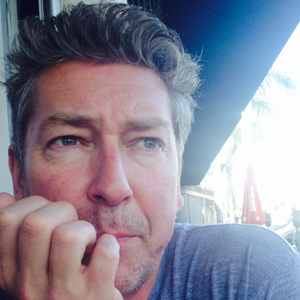 I am passionate about supporting & uplifting people in business, creating opportunities, introductions & pathways so they can shine.
Gary Fortune
Regional Director North America | New York
Gary has an extensive 30-year career in the NZ music industry, working at record labels across a broad range of promotions, marketing, business networking & international relationships. In 2005, he established the music export initiative called Outward Sound, supporting NZ music & music businesses into international markets. Since 2016, he developed an international music & technology business conference called Mondo.NYC.
Meelan Dobbs
Senior Digital & Data Manager
Meelan Dobbs
Senior Digital & Data Manager
Kellie Addison
Senior Communications & Content Manager
Kellie Addison
Senior Communications & Content Manager
The Board
I help bring together great New Zealand minds to work on opportunities that make a difference for Aotearoa and the world.
Phil Veal
Chair
Phil is Chair of Kea. He was previously the Chief Executive of Rangatira, a middle-market investment company based in Wellington, New Zealand. Before joining Rangatira, Phil was based in New York City as a Partner at Growfire, a middle market advisory and investment firm, and Partner & Managing Director at PIPC (acquired by Cognizant in 2010). Earlier in his career, Phil worked for engineering consultancy Mott MacDonald on site roles in
I connect amazing kiwis offshore and leverage their connections and expertise to help NZ businesses because no Kiwi should ever make a cold call.
Craig Donaldson
Director
Craig Donaldson is Kea's Global CEO and a member of Kea's Board of Directors. He has over 25 years' experience working in the financial sector, having held a number of executive positions in major financial institutions such as Merrill Lynch, Deutsche Bank and RBS. Craig holds board positions across a range of sectors and provides business advice and mentorship through his involvement with the Icehouse and the University of Auckland.
I believe the key to healthy, successful businesses and communities is great culture. That's where diversity, inclusion and kindness thrive.
Anna Curzon
Director
As Chief Product Officer at Xero Anna leads Xero's global product team, overseeing the design and build of beautiful products and services that small businesses and advisors need to thrive. Anna is a member of the New Zealand Prime Minister's Business Advisory Council, which influences the initiatives the government creates to supercharge the economy. Anna has over 20 years' experience in the finance and technology industry and was name
My entrepreneurial background and 25 years out of New Zealand, makes me a firm believer in the power of connections and collaboration.
Emma Loisel
Director
Emma is Co-Founder and Chair of Volcano Coffee Works, a leading London based Specialty Coffee Roastery. During her 20 years in London, she was a founding member and executive of three Ad Tech and Digital Media businesses, all of which delivered successful exits. Emma now sits on a number of Boards, in the private and public sector. She holds a Masters Degree in Criminology.
I enjoy helping Kea navigate this rapidly changing world.
Young Ly
Director
Young Ly is the Chief Executive Officer of Serato, world leaders in audio technology. A position that has given him practical experience with international business and global partnerships. With 20 years of technology leadership, Young's history includes running Air New Zealand's Innovation and Ventures team and co-founding a games company.
Bring a global perspective with a specific focus on what it takes to engage with a global community.
Simon Valentine
Director
Experienced Recruitment Leader with 20+ years of experience working across the globe with a focus in Emerging Markets (including Asia Pacific, Latin America, Central Eastern Europe, Russia and Middle East and Africa). Strong human resources professional who has worked across multiple industries (including Banking and Finance, Internet, Technology, Telecommunications and Construction).
Peter Gillingwater
Director, UK
As someone who left NZ in 1987 and has always viewed life through my Kiwi lens. I am privileged to be able to support Aotearoa through KEA and to
Peter Gillingwater
Director, UK
Founder and CEO of Newfound Global, Peter is an expert in helping global technology companiesgrow in existing markets and expand into new ones. He is an active investor and advisor in multiple B2B tech businesses and lends his deep experience on talent acquisition and development to good effect. A dual UK and NZ citizen Peter has lived in London for mor ethan 30 years and works globally with Newfound and their clients. Peter has been Ch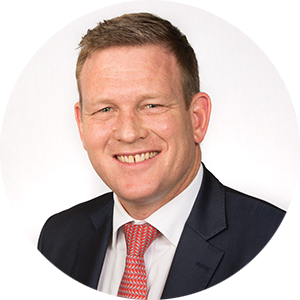 Reuben Levermore
Board Director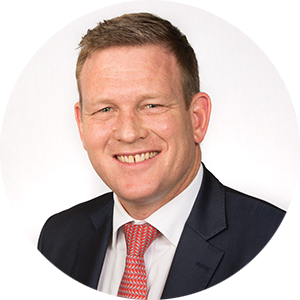 A small country can succeed on the world stage by being smart, nimble and resourceful. I believe we can go further by working together as NZ Inc
Reuben Levermore
Board Director
Reuben is Head of Tourism & Regional Affairs at Air New Zealand. He has lived and worked in six countries in both the private and public sectors. This includes having served as New Zealand Ambassador to the Philippines and as Ambassador to Thailand, Cambodia and Lao PDR. Reuben has also worked in international trade negotiations, and as a financial markets advocate in the City of London.
Our Founders
Sir Stephen Tindall
Founder
When global challenges occur, Kea comes to the fore to assist New Zealand's global community and help them to stay connected to home.
Sir Stephen Tindall
Founder
Sir Stephen co-founded Kea in 2001, and remains a prominent entrepreneur and venture capital investor contributing seed and venture capital into Kiwi start-up companies, particularly those focused on the global marketplace.
The dream that Stephen and I had has clearly materialized; yet there is still much more opportunity ahead of us.
Dr. David Teece
Founder
Dr. David J. Teece is a renowned organizational economist and an authority on matters of technological change, and innovation. He has over thirty years of experience as an active advisor to businesses and governments around the world. He co-founded Kea in 2001 to recognize that New Zealand's borders are not defined by its geography.
Stories from our community