Miranda Harcourt – 2022 Kea Supreme World Class Award winner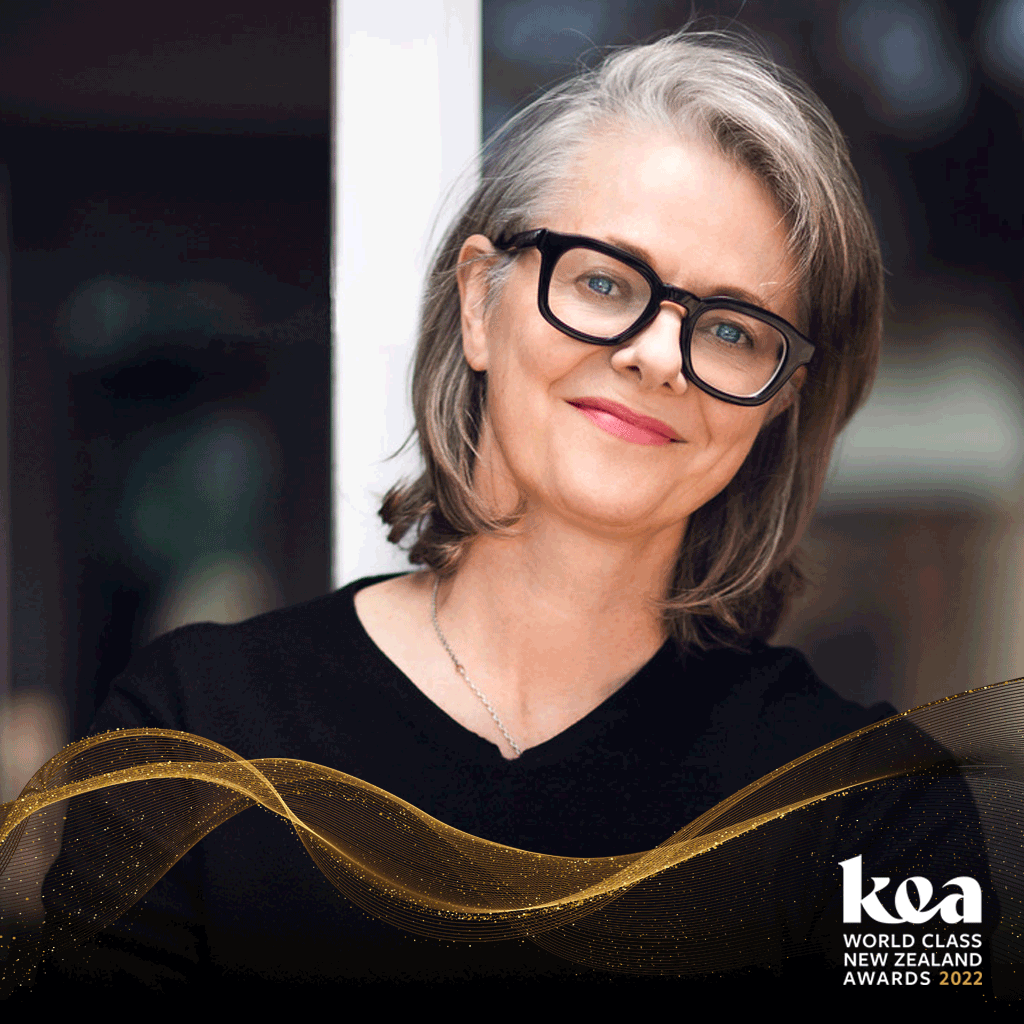 WCNZ Supreme Award winner
Miranda Harcourt is an acclaimed actor, director, writer and leading acting coach. Her clients have won or been nominated for Oscars, Golden Globes, Baftas and Emmys. She has been appointed an officer of the New Zealand Order of Merit for services to theatre and the community and has twice been awarded best actress at the Chapman Tripp Theatre Awards. She was a pioneer of verbatim theatre in New Zealand in the early 90's and has taught in numerous acting and theatre schools around the world including Toi Whakaari, New Zealand Drama School, where she was head of acting for seven years. During this time she was widely credited with connecting the performing arts scene in New Zealand with the wider global community. At the beginning of the pandemic Miranda created a series of online tutorials for actors and creatives as an alternative platform for teaching storytelling and to support the creative community during a difficult time. Many of these tutorials are available free of charge to ensure younger actors, such as her students, can access them. For many years now she has used her extensive global networks to help create opportunities for Kiwi actors. Her students and graduates from Toi Whakaari are remarkably well-represented amongst New Zealand's premier actors and directors. She is a passionate voice for the community and holds board or patron positions with the Performing Arts Foundation, Arts Access Aotearoa, and charities, "So They Can" and Women's Refuge.

The daughter of actor Kate Harcourt and writer and actor Peter Harcourt, Miranda Harcourt says as a child people naturally assumed she wanted to be an actor. She started acting on TV at age 2, playing the child Katherine Mansfield in a documentary and then on the radio at age 8, reading boys' parts because there weren't many roles for girls. However, while she loved acting, what she really wanted to be was a teacher.
"I think teaching is a vocation. If you don't want to be a teacher then you don't get it, but if you want to teach then you totally get it. I've always been really passionate about helping other people understand things and I have always had this very core skill of being able to explain something to people that may be a bit tricky to get your head around. While I started out as an actor and then a director it wasn't until I became an acting coach and was able to blend acting with teaching that I think I truly found my calling."
Miranda's career has been expansive, spanning both acting, directing and coaching. She has often broken new ground. She and her husband, writer Stuart McKenzie pioneered biographical theatre in New Zealand and in the early 90s she was credited with bringing verbatim theatre to New Zealand, something she describes as a career-defining moment.
"After spending a year studying the use of drama as a therapeutic force, actor and writer William Brandt and I decided to create a solo show to take into the New Zealand prison system. We interviewed people who had committed violent crimes but we then also spoke to their families and friends. We figured people in the prison system would be more interested in hearing what the characters had to say if they heard voices that were aligned with their own experiences, their mothers, their sisters, their fathers, their children, and their girlfriends. So that's what we did. And it
turned out to be very successful. For me it was really about seeing the real-world impact the show was having because you don't just want to occupy a silo of performing arts, you want to be out there using the value of a story to have a more global and social impact."
Her move into coaching allowed her to better experience that impact and over the years she has taught at top performing arts and drama schools all around the globe including Toi Whakaari — New Zealand Drama School, where she was head of acting for seven years. These days she works as an independent coach and teaches everyone from students to top actors including Nicole Kidman, Juliette Binoche, Dev Patel, Melanie Lynskey, Ritu Arya, Erana James, Erik Thomson, and Miriama McDowell to name a few. As well of course as Stuart's and Miranda's own daughters Thomasin and Davida McKenzie.
Kiwi actor and star of Two and a Half Men and Yellowjackets, Melanie Lynsky says Miranda taught her things as a young actor that she still uses to this day.
"Miranda has shown me invaluable techniques, ways of going within yourself to find your own emotion and your own truth and ways of looking at people around you to use this inspiration for your character. And she's also just a really kind, loving and supportive person. I feel so lucky to have worked with her."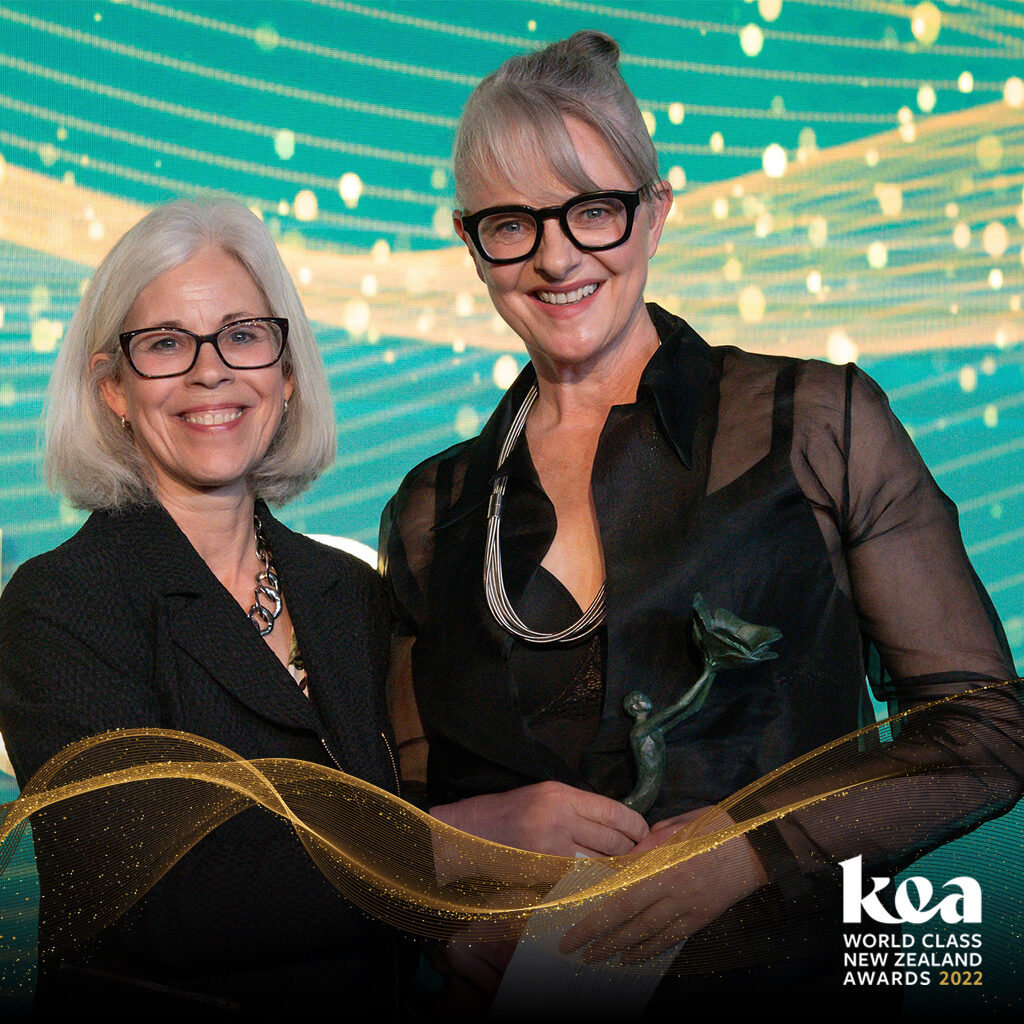 Fellow actor Eric Thompson has worked with Miranda since the beginning of his career and says he has come to trust and rely on her.
"I've been coached by Miranda for various roles, you know, and I know she's got a really strong perspective on me as a performer. She's seen my career develop and I know her, so there's an implicit trust in her words and I know that they're based in the context of mutual respect and honesty."
Miranda describes her work as all about connecting and says what she is really passionate about is using her own personal story and her own personal skills to help other people achieve their best. Over the years she has created a series of exercises, which are fast, quick, quiet, easy and can be done anywhere to help actors better connect with the people around them and connect to the environment they're in. It's a programme that she originally created in New Zealand but has since been used with actors all over the world.
"When I was working at Toi Whakaari I realised that I could devise this system to help actors get to where they want to be fast and easily, but I always envisaged that would be within the context on New Zealand, it didn't occur to me at that time that I could take the system to a global audience and that people would take it very seriously. Like most New Zealanders I think we see ourselves as little Kiwi at the end of the world and although we secretly know we have superpowers, we don't necessarily expect that other people will understand that. Whereas actually, I think that other people look at New Zealanders and see us much more clearly than we see ourselves."
From her thirty year career Miranda has a strong network of fellow Kiwi around the world, and she frequently uses this network to help the next generation of Kiwi stars get a leg-up.
"There are so many people who are willing to help connect young Kiwi, whether it's people like Melanie Lynsky helping someone like Erana James or Juliet O'Brien (a Kiwi and a very successful theatre director in Paris) who, over the years has helped me place a whole bunch of young, New Zealand performers into internships all over the world. We have such an amazing Kiwi network of willing, passionate people who want to help give other Kiwis a leg-up. I reach out to these people and say, do you want to help a young Kiwi performer step up and try and create an international career? And they say of course I do."
"I look at the next generation of talent coming out of New Zealand and I think who are those people? How can I connect that person with that person? How can I create that sense of connectivity between achievement and potential? It's about having the imagination and the courage to reach out and ask the successful people if they're prepared to reach out a hand to new people with potential and because of who we are, the answer is always yes."
Miranda says the future of New Zealand's creative talent is bright and right now the opportunities have never been better. However, in order to really embrace the future of what we can offer the world, New Zealanders need to have more confidence in themselves.
"The world has turned around and looked all the way over to our corner of the Pacific and said – 'You guys are funny, you're talented, you're authentic and you're grounded.' Kiwi have a special quality, which right now the world is very hungry to see. We've moved beyond the nineties and the early two thousands when it was all about slickness and everyone looking the same, now it's about diversity, representation, authenticity, being able to own your story and reach out and connect with other people through that story. Kiwis are naturally really good at all of those things, so this is our time."
"But in order to maximise our time, what do we have to change about ourselves? We have to change our sense of confidence in ourselves, we have to change the way we see ourselves and we need to change our sense of self. Because if we can get to a place where we know we deserve it and we have something important to say, then we can step up and make those connections and really get our product onto the world stage. My hope is that I can help some people do that."
Listen to Miranda Harcourt's interview with Mike Hosking from the NewstalkZB Mike Hosking Breakfast show – audio link below.