Katie Sadleir – 2022 Kea World Class Award winner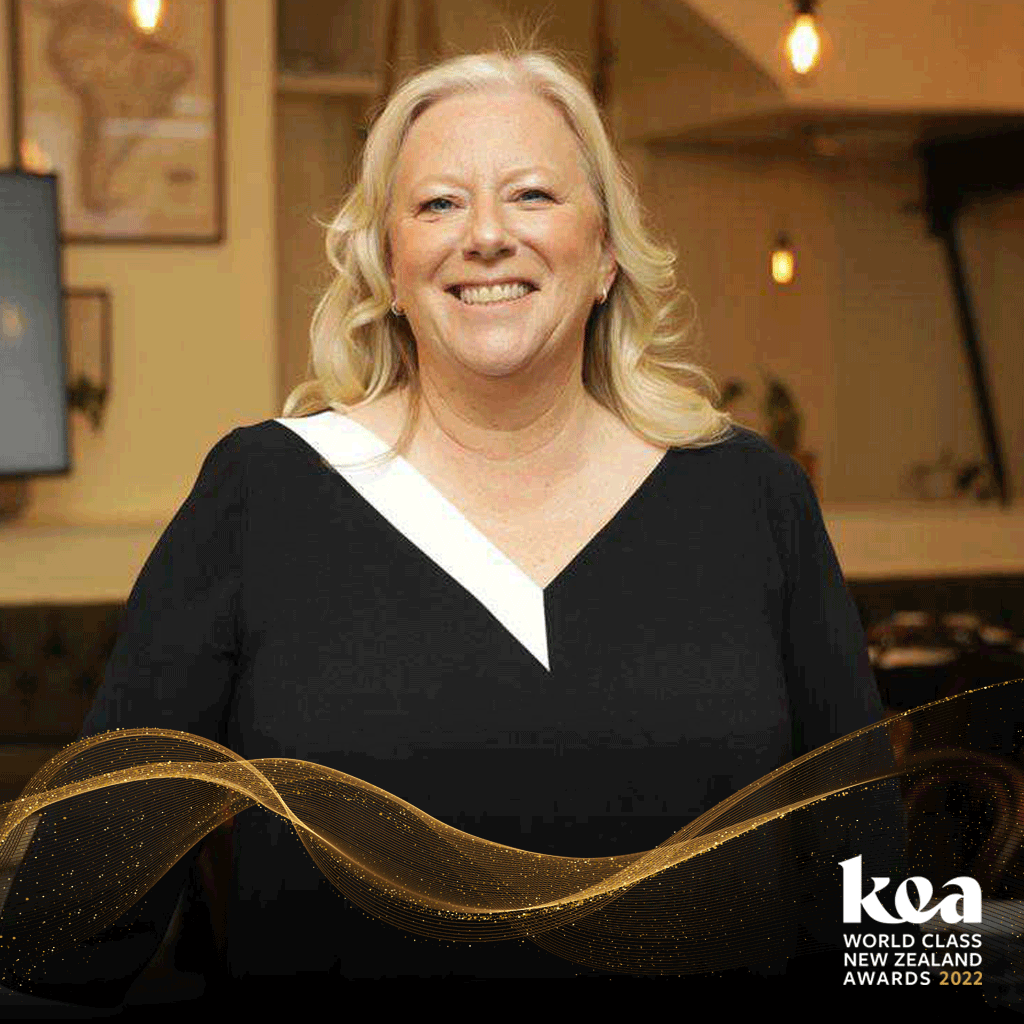 WCNZ Award winner
Katie Sadleir is a former Olympic and Commonwealth Games athlete, and the first female CEO of the Commonwealth Games Federation. Prior to this, she was the General Manager of Women's Rugby at World Rugby, where she was responsible for successfully developing and implementing the transformational 2017-2025 women's strategic plan, to promote, grow and commercialise the game. She's a passionate advocate for women in sport and in the first year of her role at World Rugby she oversaw the appointment of seventeen women to the World Rugby Council, a council which had previously been made up entirely of men. She's also focused on developing participation in rugby in regions where women's rights have previously been impeded – including Iran, Syria, Malaysia, and Lao. For many years she has mentored others into sports management roles and has created programmes and pathways to connect other women into sport.
Katie Sadleir is used to being the only woman in the boardroom and while she didn't expressly set out on a journey to promote female equality in global sports management roles, it's a torch she says she's carried quite happily for some time.
"I would really like to get to a stage where we don't talk about women being the first. When I started my career, and particularly when I worked in the high performance sport, at that stage, there were very few women that were involved in elite sport. But slowly over time, it has changed and I am certainly not afraid to stand up and challenge those norms when I need to."
After representing Aotearoa in aquatics in the 1984 Olympics in Los Angeles and the 1986 Commonwealth Games in Edinburgh Katie retired from swimming and was appointed to the board of the New Zealand Swimming Federation, a position where she first became aware of her gender – she was not only the youngest member of the board but also the only woman.
"Taking that board position was definitely challenging. As an athlete, I had been more or less immune to gender bias because I was competing in a traditionally female sport and also I was so focused on my own training and competitions. When I took the role on the board I was suddenly very conscious of the fact that my approach to leadership was very different, both because of my age and my gender. I do remember feeling that I was probably a bit more in touch with some of the people I was there to govern, after all, I was the only woman on the board but I represented around 50% of the population."
She moved up through various sports management roles in New Zealand working for the Hillary Foundation and High Performance Sport, before landing the role as the General Manager of Women's Rugby for World Rugby based in Dublin. A role where she began to make real changes.
Former CEO of New Zealand Rugby Steve Tew worked with Katie during her early career at the Hillary Foundation and says she moved into the role at World Rugby at a time when the organisation was ripe for change and Katie was the person for the job.
"She went to really what was the bastion of male sport, which was World rugby, but she went at the time when the game knew it needed to broaden its base, not just on the field, but also in the boardroom and around the council table. Not long after she arrived there, she'd convinced the Chairman that the best way to get women on to the World Rugby Council was to give every country that was big enough an extra vote as long as they sent a woman. So the board went from having no females on the council to something like a third of the group being women almost overnight, which was quite extraordinary really."
Katie says one of the best things about her role at World Rugby was not just changing the gender balance but really being able to develop a network of women in sport.
"One of my best memories was the fact that we put in place a pipeline programme to develop more women leaders globally. When I left the role there were forty nine of them who had been handpicked, from all over the globe. Working with them, mentoring them, getting the phone calls at two o'clock in the morning when they were struggling with something that was going on in governance, and now, looking at where they have gone. They are presidents and CEO's and they all still stay in touch with me, that's really special. Just to be able to make that difference in people's lives.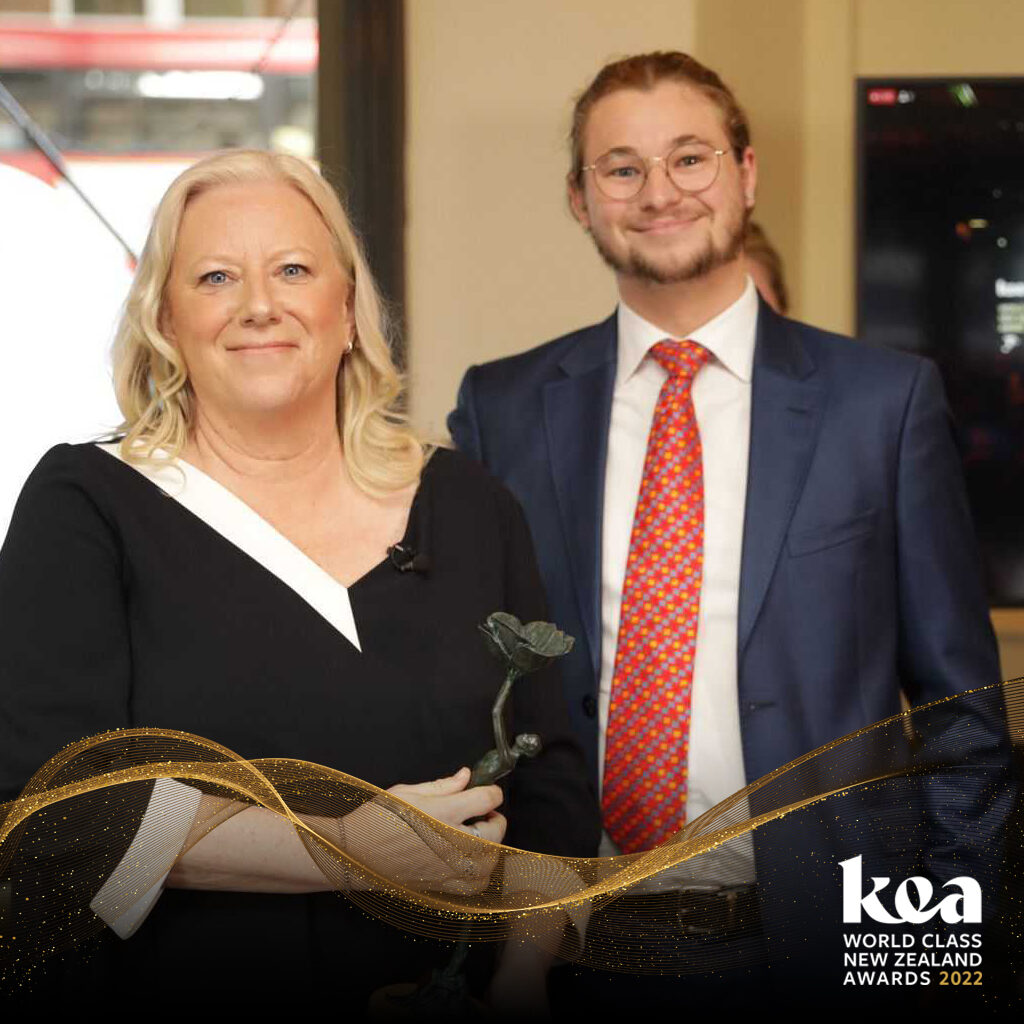 Along with developing leaders Katie also completed a review of the status of women in coaching leadership positions around the world and put in place a holistic set of recommendations aimed at driving diversity in coaching – including Iran, Syria, Malaysia, and Lao.
"One of the programmes we launched was a global integrated campaign called Try and Stop Us. The campaign identified a team of inspirational women in rugby who played despite some of the challenges that existed for them. Two of these women were from Iran and Malaysia, and the before and after participation growth following the original campaign were phenomenal. Women's Rugby in Iran grew from approximately 3,300 to over 10,000 and the number of women in Malaysia grew from approximately 14,300 to 18,000.
FIFA Chief Women's Football Officer for Sarai Bareman, has known Katie since her days in World Rugby and says connecting people into global networks has always been one of Katie's greatest strengths.
"​​I think what makes Katie so unique is her ability to connect with people from all walks of life. From all backgrounds, cultures, genders, and ages, she operates at a very high level in boardrooms and decision making bodies, but she's also just as comfortable on the sidelines of a community rugby match. She really has the ability to make everyone feel at ease. She knows how to use her network. She understands how organisations work and to see her operate is an absolute pleasure."
Katie's latest role is another first – this time she's the first female CEO of the Commonwealth Games Federation and over the past 18 months has had the ultimate challenge of keeping everyone from fans to athletes to support teams and staff connected with the Birmingham event despite constant lockdowns and logistical challenges. With one successful Games under her belt, she is now turning to the task of mapping out the future of the Commonwealth Games to ensure the event is future proofed and will stay relevant for decades to come.
She's also keen to continue to help connect Kiwi into her vast network and says a recent meeting in New Zealand with those in the sporting fields has left her excited about the future and the opportunities for New Zealand on the world stage.
"When I was back in Aotearoa I had the opportunity to speak to the network of Kiwi who represent various international sporting bodies around the world and it made me realise how many of us there are. In my current role as Commonwealth CEO, I see some amazing opportunities to be able to continue to connect this network of people and provide opportunities for us all to learn from each other. To share the good and bad things and the challenges and the opportunities. I really want to further showcase New Zealand, because as a country we do such amazing things on the world stage."