Zion Armstrong – 2022 Kea World Class Award winner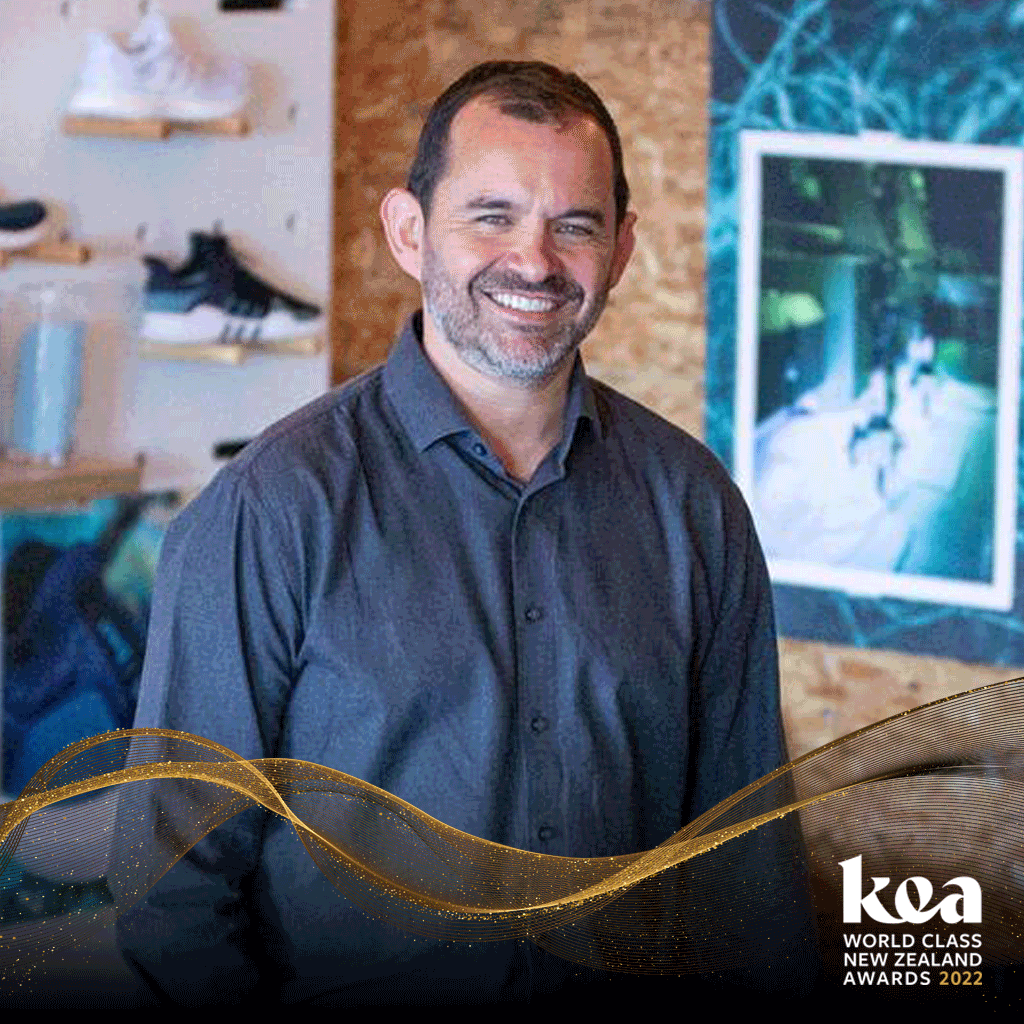 WCNZ Award winner
Zion Armstrong is a former Commonwealth Games athlete who represented New Zealand in athletics on the world stage in Kuala Lumpur. He started working in the sportswear industry at the age of 16 and later joined Adidas where he climbed through the company ranks working in Germany, Hong Kong, South Korea, and the US before being named president for Adidas North America. However, Zion's life could have gone down a very different track if it wasn't for the help of a Kiwi cop and athletics coach who showed him a different path. Zion has never forgotten the impact of his first mentor and during his career has always worked to help anyone who asks for it. He is seen by his peers as a renowned leader and during his two decades offshore has used his Māori and Pacific values to connect and empower teams, foster a diverse and inclusive culture and grow talent. He believes if you put people first, results will always follow.
Zion Armstrong was born in Otara and moved to West Auckland when he was a child. At 14 years old he got into some trouble with the police which resulted in him running away to avoid being caught. Little did he know that event would change the course of his life.
"A couple of days later there was a knock on the door and standing there was the chief of police, Ross Dallow. My mum looked at me and said 'what have you done this time?' Along with his police work, Ross was also the local track and field coach and he simply said, 'your son's got some speed.' We agreed that if I turned up to practise with the athletics team, there wouldn't be any further repercussions. If it wasn't for Ross I think my life could have ended up on a very different path."
Zion started training with the track and field team, taking up the sport of hurdling and later going on to compete for New Zealand at the Kuala Lumpur Commonwealth Games in 1998. Ross was there every step of the way showing Zion that he could do more.
"Ross wasn't just a coach, I ended up being at his house more than probably more than half his kids were. Ross used to make you train till you didn't think it was possible to go one more step, and then he would make you run up this particular hill once more. He always said 'Come on Zion, one more for the competition' He always made you dig deeper to find more, that's a lesson that I have taken into business with me, no matter how hard things get or how tired you think you are you can always dig deeper and find one more."
Ross's son, TVNZ Broadcaster Simon Dallow remembers Zion as a teenager and says that despite his rocky start his drive and passion for success was always there.
"Zion's an impressive individual. He came from a background of adversity. There wasn't a lot going for him, but he's shown the strength of character to really overcome all the odds against him. He's got incredible commitment and a laser focused drive. And we learned that when he took up athletics as a teenager, a few years later, he was the New Zealand champion and record holder for the most difficult of athletic events, the 400 metre hurdles. It's an incredibly tough discipline and he's brought all those skills, all that commitment, and focus to his business life."
An introduction to track and field didn't just jump start Zion's athletic career, it was also responsible for his start in business as well. One day during a pause in training he was offered a part time job unloading containers in the distribution centre for Converse. From there he worked his way up to sales, combining his training with work.
"I'll never forget the day when I was 19 and was given a brand new Holden Commodore. For a boy from the West Auckland streets to have a brand new Holden Commodore at 19, I was over the moon. I used to travel up and down the country selling shoes and I'd have some plastic hurdles in the boot which I would set them up in local parks to do my training.
After five years at Converse, Zion took a job at Adidas, and when a broken shoulder ended his athletics career he turned his full focus to his sportswear career. He worked his way up through Adidas taking roles in Germany, Hong Kong and South Korea before moving to North America.
Mark King, the current CEO of food chain Taco Bell and Zion's predecessor to the Adidas North America President role, remembers the day Zion came on board.
"In 2014 I became the president of Adidas North America and Zion left his position in Korea to join me as vice president and for the next five years we worked side by side. Zion leads by example, he is driven by success and he cares more about people than anyone I've ever worked with. When Zion joined our North America business we were worth $1.5 billion. When I left in 2018 and handed the business off to Zion, it was worth $5.2 billion. During that time, I got all kinds of recognition and accolades, and all the time Zion was just as instrumental or maybe more to the success of Adidas yet he never said a word, never asked for any recognition, just did his job, led the people and we turned that business around."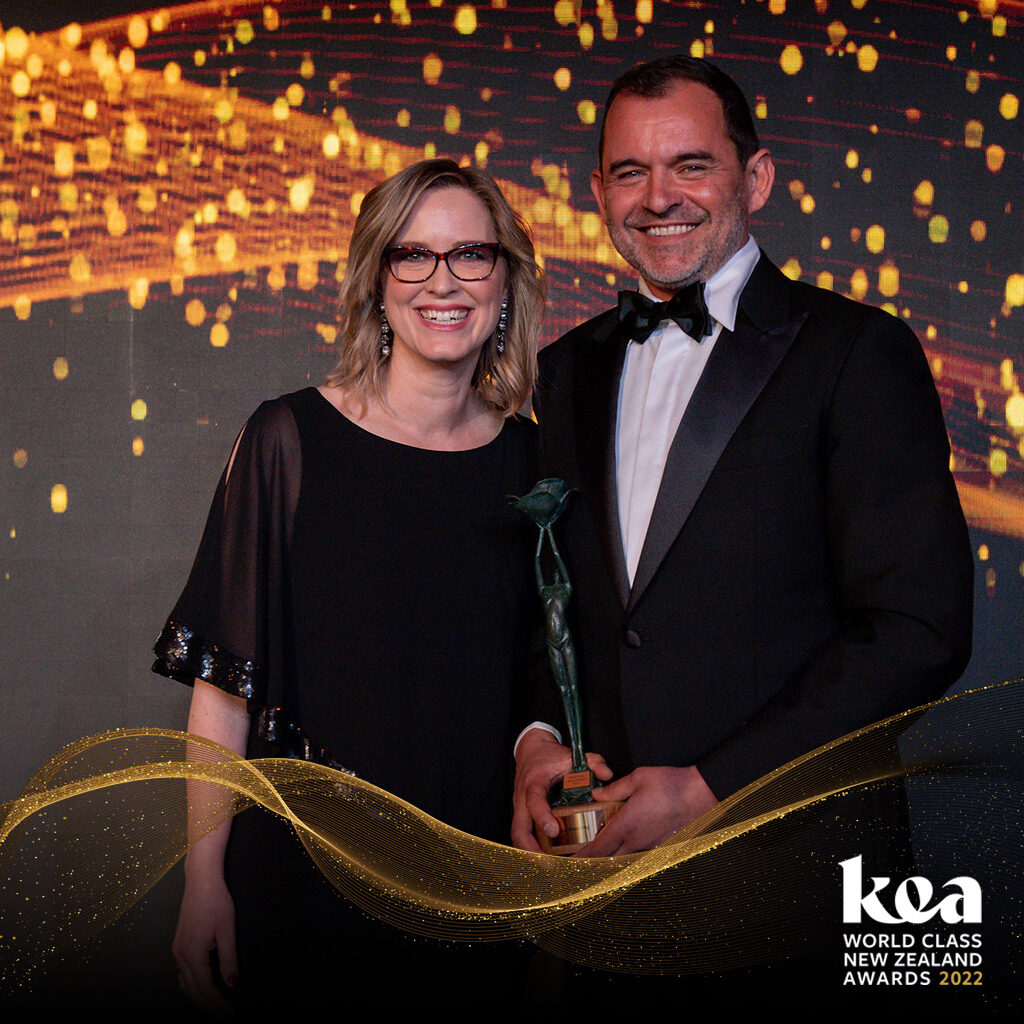 For Zion the key to success in any business will always lie with a strong culture. In all of his offices at Adidas he would always hang a print on the wall which said 'He tangata, He tangata, He tangata.' (the people, the people, the people)
"When I moved to North America we were the number five brand so we had a lot of work to do. We really focused on one thing and that was culture. We had a lot of things to address to make sure that people really felt that they had leaders they could trust. Even now today in the North American office people still refer to 'He Tangata' and the fact that they are saying that and living and breathing it is just fantastic."
During his time at Adidas Zion took part in a number of initiatives to give back to the community including building sports fields for high school students and providing underprivileged kids with sports equipment. However, one of his strongest memories was getting involved with the Black Lives Matter movement and working with artist Pharrell Williams to really ingrain that message within the community. Pharrell says from the start Zion was passionate about making a difference.
"Zion spoke to me about growing up in a community that often lacked opportunities and he clearly wanted to support my charity and more importantly he really understood what needed to be done, which is really working to close the opportunity and wealth gap through entrepreneurship, by investing in black and latinix founders. He was able to raise $10million USD to help us invest in more than 30 companies and startups run by black and latinix founders."
During his almost 20 years at Adidas Zion has never said 'no' to anyone who asked him for a chat. In fact, he remembers his assistant used to tell him off for having so many meetings with various people. One of these meetings was with fellow Kiwi and Allbirds founder Tim Brown. following that lunch, Zion introduced Tim to the team at Adidas which later led to the collaboration between Adidas and Allbirds to produce the world's lowest carbon running shoe.
"What's really important for any business, for any team is that connection to culture. First and foremost I try never to judge, if everyone's doing that consistently, then you start to feel that sense of community and understand it's not just about profit and loss, it's about people. Secondly, we've all started somewhere. I started at the distribution centre, I think I passed one subject in high school and I didn't go to university or college. Just because you've got a fancy title doesn't mean you should forget your journey. The more you can use your experiences to give back, especially to the junior talent coming up through the ranks, the more you can truly start to see the culture change."
For Zion, the opportunity to make a positive impact on people is what drives him both professionally and personally. He recently left Adidas and is now back in New Zealand and looking forward to what the future holds.
"The day I realised that my children wouldn't be moving back to the States because of Covid was the day I finished up at Adidas. I've had an incredible journey but you only get one chance to be a father, and my kids are the most important thing in my life. For now, I'm taking a break, but I'm really excited to explore the ways I can continue to give back and help mentor some of the incredible talent we have here in Aotearoa."