May Update from Kea
Tēnā koutou,
This month we had the pleasure of welcoming Minister O'Connor and his business delegation to meet and network with Kea's business community in New York. During the evening guests heard from a panel of three different business leaders who gave a glimpse into the current challenges and opportunities for New Zealand companies entering the US. It was a great opportunity for our community to connect and share their ideas on the theme of lifting our aspirations in the US market.
Kea has also been delighted to bring together our UK based community at a series of in-person events in London. At the beginning of May around 50 of our community gathered at the High Commission to attend our World Class New Zealand speaker series hearing from motivational speaker and coach Owen Eastwood. This was followed a week later as the Kea community helped to welcome the Blackcaps and New Zealand Cricket to London ahead of the Lords test. Finally, we helped to celebrate the launch of the New Zealand Business Network in Ireland.
Our in person meetups have also resumed in New Zealand and it has been wonderful to connect with our business and returning Kiwi community in Queenstown, Christchurch and Auckland. Our partners are always welcome at these meetups, the next one will take place in Wellington on July 12th, you can find more details below.
This month we would also like to encourage you to share Kea's 'Exploring Kiwi' survey with anyone you know who has recently moved offshore or who is planning to leave in the next 12 months. This survey will close at the end of the month and early results are showing some interesting trends and insights around the reasons people are leaving Aotearoa and how we can best support them offshore. We look forward to sharing the complete findings with you in due course.
Ngā mihi
Toni Truslove
Kea Global CEO

---

---
The keeper of treasures
"To be in charge of all these treasures, these taonga, carries a huge weight. I feel like I'm a kind of portal, a bridge to access." Offshore Kiwi and World Class New Zealander Maia Nuku talks to us about her mammoth role overseeing the Oceania collection at New York's Metropolitan Museum of Art, and how the museum's brand new purpose built galleries are going to allow people all over the world to connect with Pacific art in a completely new way. READ MORE
---
---
INSIGHTS FROM OUR GLOBAL COMMUNITY
---

China
This month's announcement that the Chinese Government will "strictly limit" overseas travel for "non-essential" reasons, is the latest initiative to support China's unwavering Covid policy. Despite China's population overwhelmingly supporting lockdowns, cracks are beginning to show with the latest figures registering a spike in those considering migration. READ MORE

UK and Europe
Europe is celebrating the arrival of summer with some big plans including the Queen's Platinum Jubilee and a number of Tech events across the continent including London Tech Week. Our UK Europe Director Sara Fogarty has a wrap of all that's going on and looks at the New Zealanders who are involved in the events and celebrations. READ MORE

North America
The skills shortage in the tech sector is in the spotlight in North America, with the competition for the nation's brightest talent heating up, and big companies looking to New Zealand for expansion plans. Our North America Regional Director Gary Fortune looks at what this means for Kiwi tech companies searching for talent. READ MORE

New Zealand
The big news last month was the release of Budget 2022. Health was the major winner with $11.1 billion being allocated across the next three years. Our Director of Government and Industry Saya Wahrlich looks at the other big winners and finds out how the business sector and more specifically the tech sector will benefit. READ MORE
---
---
52
Number of Kiwi businesses assisted
204
Number of connections made
1024
Number of connections made year to date*
BUSINESS CONNECTIONS MADE IN MARKET THIS MONTH**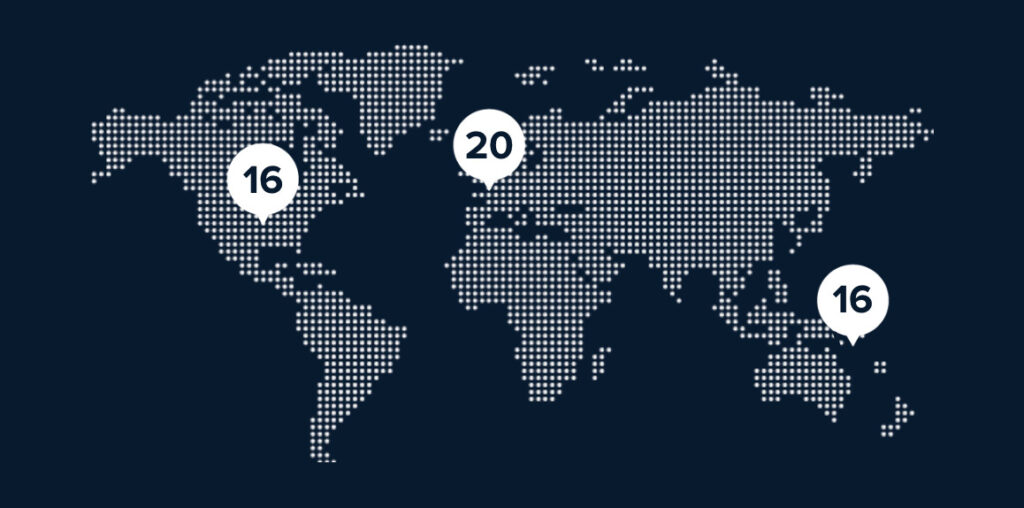 SECTORS KEA CONNECT SUPPORTED THIS MONTH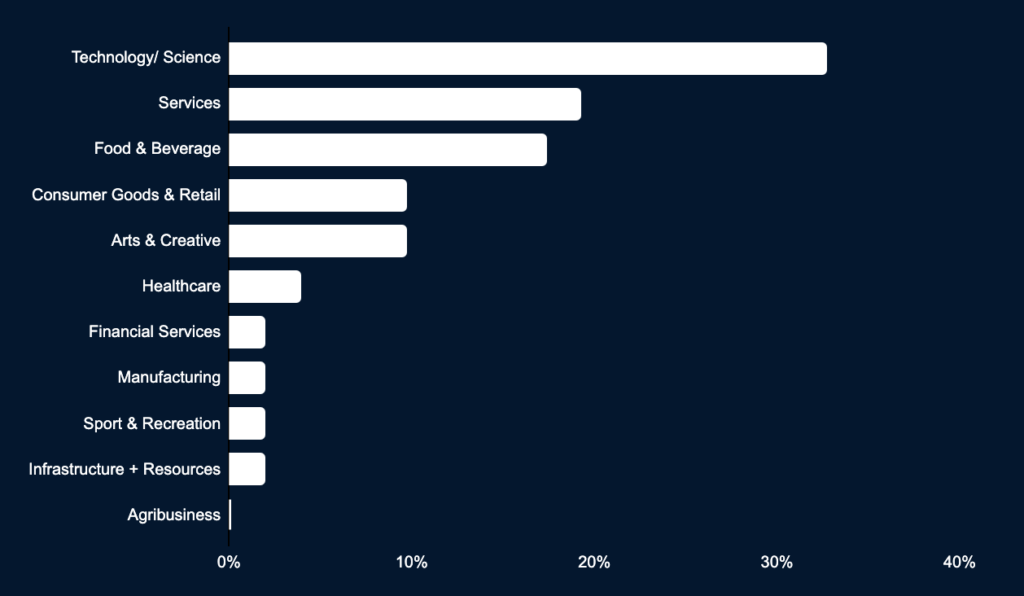 *Year to date reflects financial year commencing 1 July 2021 to 30 June 2022
**Some businesses were provided with connections in more than one market
---
GROWTH THROUGH KEA CONNECT
Each month Kea Connect helps Kiwi businesses grow by connecting them with Kiwi experts in markets all around the world. Here is an example of two businesses we helped this month.
---
Kiwi software helps agri-food businesses tackle consumer trends
Webtools Agritech are specialists in technology that supports agriculture and the agri-food value chain. Right now their primary focus is supplying software products which enable companies to tell food and provenance stories through data. The company aims to equip businesses with the most up to date tools to tackle issues like traceability, sustainability and origin.
The company is currently looking to grow its presence offshore and came to Kea for connections which would help the founder better understand the primary food industry in key markets. Kea successfully connected Webtools Agritech with the business director of a large food flavouring company and founder of a food safety foundation in the US, the commercial manager of a large frozen ready meal company and the GM of an international food and ingredient corporate in the UK. This enables Webtools Agritech to better understand the primary food industry overseas in their target markets and have the possibility to extend their services offshore.
Ground breaking healthcare app eyes up Australian market
Celo is a platform designed by clinicians for clinicians. It was created after one of its founders realised that everyday medical conversations were fragmented across a multitude of different platforms, none of which were designed to address the very specific needs of healthcare roles. Celo lets medical professionals securely chat one on one, or in a group and safely and securely share confidential patient information, allowing them to connect with each other and provide better outcomes for patients.
The business is now looking to expand into the Australian market and approached Kea looking for connections with senior experts in the Healthcare/telecommunications sectors. We were able to connect Celo with a director of one of the largest telecommunications companies in Australia, a senior sales manager at a workplace mental health platform and a founder of a pre and post natal maternity services provider. Cleo's founder was then able to meet all three of these connections during his recent trip to Australia.
---
---
How to succeed selling enterprise SaaS in UK
New Zealand SaaS companies in the UK have adapted their approaches during the pandemic, just as their customers have changed the way they make buying decisions. NZTE's team based in London look at tips to sell SaaS to larger customers in the UK post Covid-19. Read more
2022 New Zealand International Business Awards
Entries and nominations are now open for the New Zealand International Business Awards (NZIBA) 2022. The NZIBAs celebrate the global success, vision and determination of New Zealand businesses, and over the past two years, the resilience and innovation of New Zealand's export community have mattered like never before. For more details visit the website
Is the answer to NZ's supply chain challenges to be found in green hydrogen?
Forbes recently published that the shipping time frame from Asia to the U.S. has increased from an average of 40-50 days to effectively double that at 80-90 days. Getting goods across oceans is holding us up almost everywhere, so how could NZ do things differently? BNZ's Head of Export Business Development, Jason Reeves looks at how green hydrogen could help. Read more
---
---

Snap decision pays off for offshore Kiwi
Rebekah Campbell lived offshore for more than 20 years and had no immediate plans to move back to New Zealand. Then at the end of 2019 she returned home for a Christmas holiday and decided to tackle one of New Zealand's Great Walks, what she found along the way led to a life changing decision for her and her young family. READ MORE

Sharesies celebrates Aussie launch amid lockdowns
Investment platform Sharesies first landed in New Zealand in 2016. Today, the platform is valued at more than half a billion dollars and has just launched Sharesies Australia. So what have they learnt about hopping over the ditch and launching during a pandemic? And what's their advice for others? READ MORE
---

Extension to Voting right for offshore Kiwi
The Government is considering extending voting rights for offshore Kiwi who were unable to return home during the global pandemic. The change comes following an interim report released by the Justice Committee for the Inquiry into the 2020 General Election and Referendums. READ MORE
---
---
WORLD CLASS SPEAKER SERIES: Our next World Class Speaker Series is an online event featuring Simon Walker CBE. Simon started his career in journalism in the 1970s and has worked in communications across multiple Government and private sectors both in New Zealand and Europe. In the 1980's he played a pivotal role in the reformation of New Zealand's Labour Government before moving into the business sector. Simon will discuss how good communication can make a huge difference when it comes to delicate situations. His career has often focused on the co-dependent relationship between Government and business and he will share his insights into the evolution of this relationship both in the UK and New Zealand. If you know someone who would like to attend please direct them to SIGN UP.
KEA MEETUPS: Every month Kea holds meetups to build our community of recently returned Kiwi. It's an important way for Kea members to build their personal and professional networks and share their experiences with others. The next event will take place in Wellington on Tuesday the 12th of July. If you know someone who has recently returned to Aotearoa please encourage them to come along. ATTEND
---