Snap decision pays off for returning Kiwi
Kiwi returner Rebekah Campbell had lived offshore for more than 20 years and had no immediate plans to move back to New Zealand. Then at the end of 2019 she returned home for Christmas and decided to walk the Able Tasman with her Aussie husband and two young children. It was during that tramp, that they made a life changing decision.
Rebekah remembers sitting on a hill halfway along the Great Walk and making the snap decision to move home to New Zealand.
"We were in the middle of the Abel Tasman surrounded by all this beauty and I turned to my husband and said 'we have to move here' he was in complete agreement and we decided one of our New Year's resolutions would be moving to New Zealand, that was January 2020. We went home to Australia, and started looking at jobs on Seek. The border closed in March but thankfully we were still able to get in because of my New Zealand citizenship. "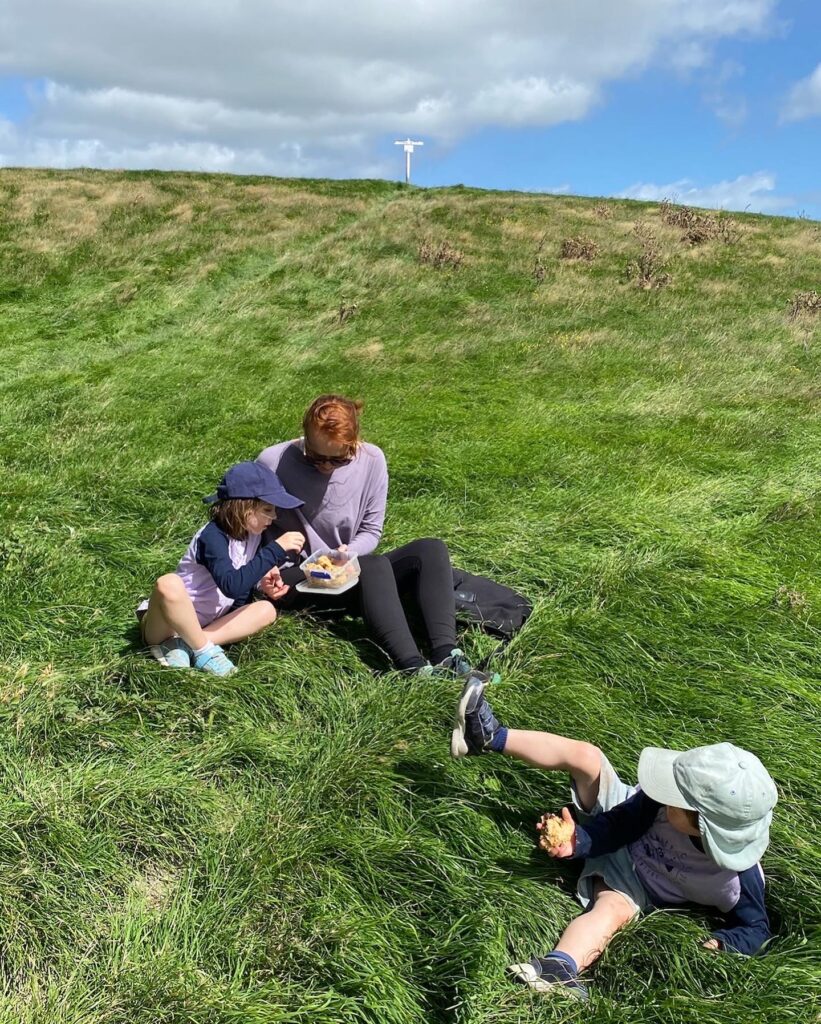 Moving in the middle of a global pandemic was no mean feat but Rebekah and her family made it through the two weeks of managed isolation in one piece and upon leaving their Auckland hotel picked up their rental car and drove to Hamilton where they stayed the night before driving onto their final destination of Wellington.
Rebekah was born in the capital and her parents still live there, but when the couple originally planned to come back she assumed they would move to Auckland. Then her husband Rod landed his dream job in Wellington and Rebekah returned to a city that was the same but different.
"I sort of felt like I had 'done' Wellington, but in fact I have fallen in love with the city all over again. Since I have been away Wellington has really grown up. It's sophisticated, funky and innovative. There are so many areas to explore, it's such a walkable city and everything is so accessible. For the first year we were here Rod and I would look at each other every day and just grin because we are so glad we moved here."
Rebekah and her family quickly adjusted to life in Wellington and she credits the fairly easy transition to her kids.
"When you have kids it's basically impossible not to make friends. They just start playing with other kids at the beach and eventually you end up talking to the parents. It's funny because I did have some old friends in the city whom I assumed I would kind of fall back in with, but our lives had moved on and things have changed and actually most of my friends now are 'new' friends, and most of them have come through connection with our kids."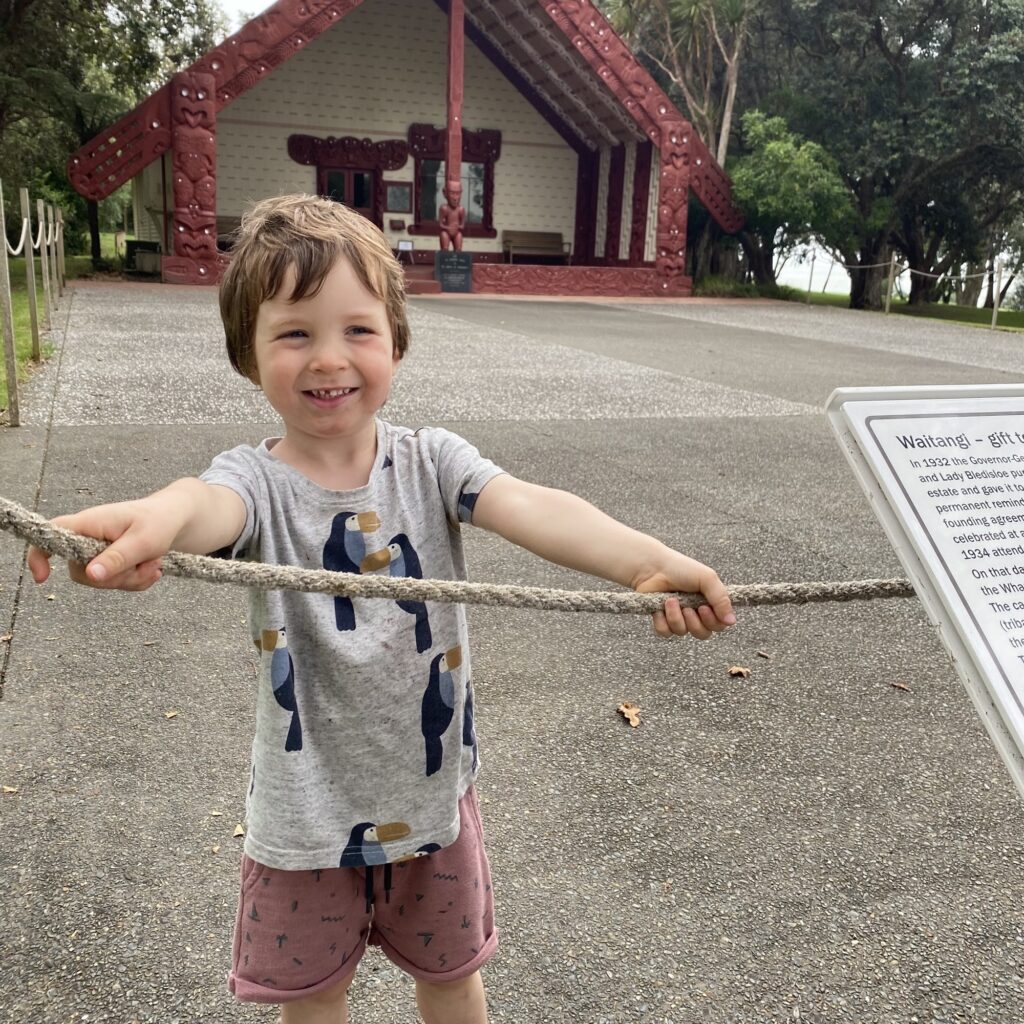 During her time offshore Rebekah has lived in London, New York, San Francisco and Sydney. She left New Zealand in her early 20's and remembers feeling that she had to get out and explore the world because it seemed so much bigger and better and more exciting, two decades on she sees Aotearoa in a new light.
"What we noticed most about coming back was how beautiful everything in New Zealand is and how clean the air is, it's almost my eyesight improved – everything seems in sharper focus. While we loved Sydney we were getting over the bushfires and the heat and the politics, everything in New Zealand seems softer and kinder somehow. Even the media here is so different, when we left Australia the news was filled with people yelling at each other. We got to MIQ and turned on the 6 oclock news and there was something about a possum and the next story was about some students who'd invented a new toilet. It was great."
The other thing that really stuck out for Rebekah was how much more affordable kids activities are in New Zealand, something she says has made a huge difference to their family life.
"When we decided to move back I started calling Kindergartens to try and get a place because in Sydney anywhere worth going has an 18 month waiting list so I thought I should get on top of it, I called a few places and they laughed and told me the kids could start immediately and then I asked what it cost and was told it was free – in Sydney we had been paying thousands. I had the same experience with swimming lessons and soccer, no waiting list and a third or a quarter of the price of lessons in Sydney. There is so much wonderful stuff to do here, and a lot of it is free or really low cost. There are big family events that cost nothing and are held at amazing places like Te Papa, you just don't get that in big cities like Sydney. There's too many people. It really lets us do so much more with the kids. I truly believe that there is no better place in the world to bring up children."
Remote working conditions accelerated by the pandemic has meant that Rebekah has been able to continue her consulting work in Sydney as well as picking up work in New Zealand. She was pleased to find that people were interested in her offshore experience and knowledge and have been keen to listen to her insights.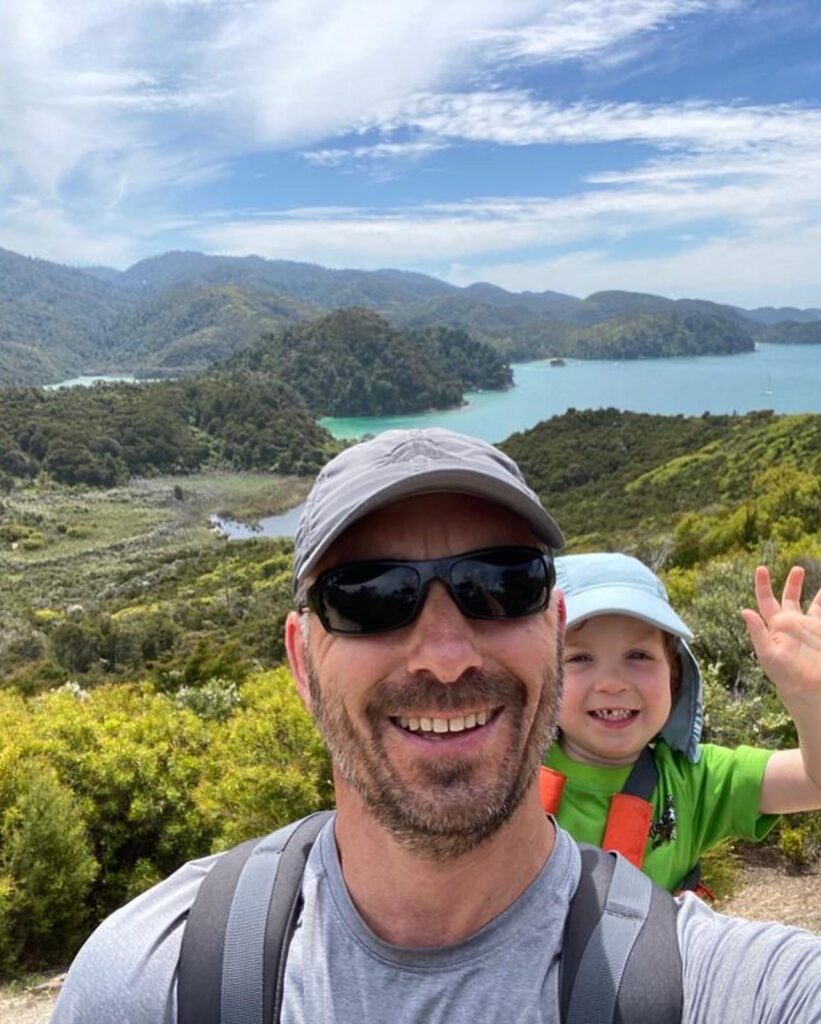 "What I have found is that it's been really easy to network in New Zealand. When we first moved back I found a couple of people on LinkedIn who worked in my business area and I messaged them and we met for coffee. In New Zealand people are really willing to meet you face to face for a chat, creating those connections was very easy."
Rebekah has also been interested to see the way New Zealand's business landscape has changed and while she feels things have come a long way she also sees some opportunities for Kiwi businesses to learn from their offshore counterparts.
"I work primarily in the tech sector and there are definitely some opportunities to change the culture of many tech businesses to create a more flexible work environment and to update some of the systems and processes around remote working and managing teams, especially in light of skills shortages. I also think Kiwi businesses could learn from other companies when it comes to training staff and developing skills within a team. I have noticed here that companies often tend to go straight to bringing someone new in when they need to fill a new role rather than looking to develop talent from within."
Rebekah's advice to other Kiwi looking to return home is to 'just do it' While she accepts that her family have had an easy transition she wants other offshore Kiwi to know that there are great opportunities available in New Zealand if you are simply willing to grab them.