The keeper of treasures
Despite having never lived in New Zealand, offshore Kiwi Maia Nuku was brought up with an innate understanding of the role and importance of her Māori heritage and her connection to Aotearoa. From the High Commission in London to her current home in New York she has long been one of our strongest brand ambassadors. Her latest role as the Curator, Oceania for The Metropolitan Museum in New York, sees her presiding over a brand new, larger than ever installation which she hopes will bring to the centre and foreground indigenous Pacific perspectives and stories to the world.
Maia was born and raised in London by a Kiwi mother and English father. Her mother and Aunty were the founding members of Ngāti Rānana, a London-based Māori culture club, so despite the distance Maia grew up immersed in her Kiwi roots.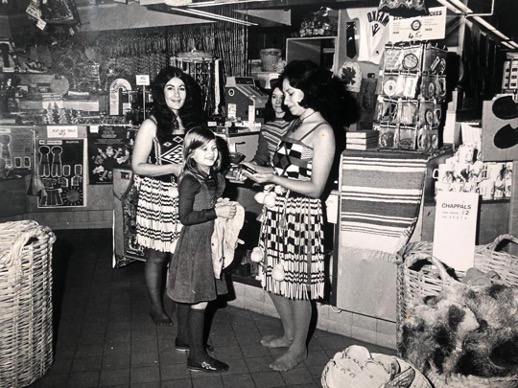 "My mother's iwi is Ko Ngaitai te iwi, from the East Coast near Whakatane, she travelled to London by boat in 1958 and on the way she connected with other Kiwi on board and they would sing Māori songs. Once they landed they all kept in touch and they would meet at my Aunty's flat and then the community grew bigger and they would gather at the London High Commission, so my siblings and I grew up very much part of that world."
Maia's mother worked closely with the New Zealand High Commission often hosting delegations of visiting Māori and Pacific people. As a child she would go home to New Zealand often to visit family, and her Nana would spend long stints in London helping raise her and her siblings. The distance made Maia's mother determined to ensure her children knew their roots.
"We've always had this kind of bridge to New Zealand. I think I'm, in a way, was more exposed to Māori culture in London than I might have been if I lived in New Zealand. We were kind of straddling both worlds all the time anyway. That's why my work these days is a perfect fit, because I am used to living in both worlds."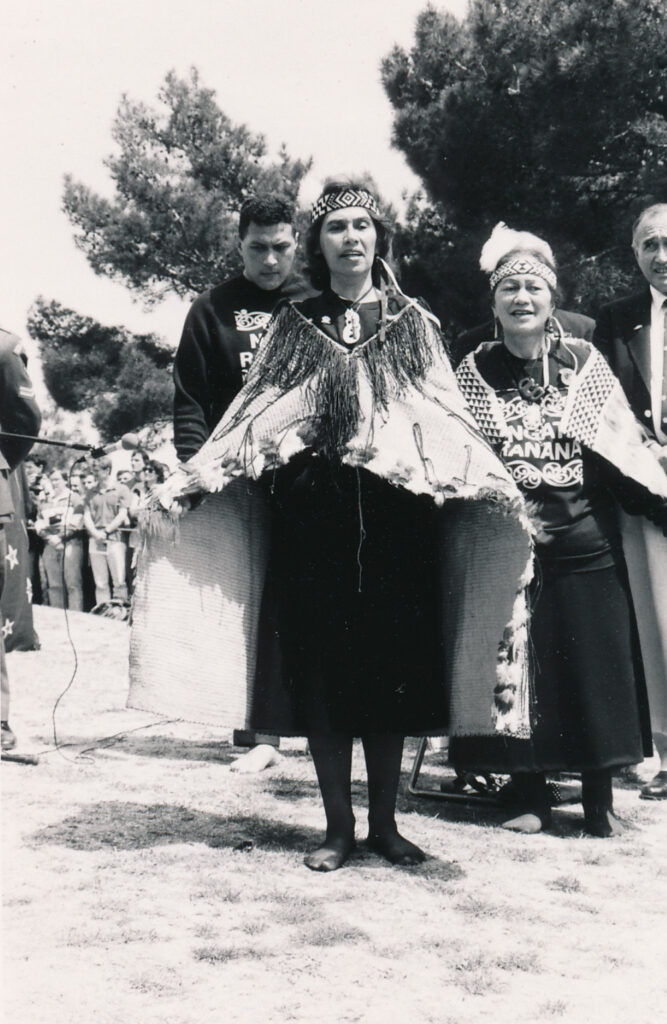 The work Maia is talking about is her role as the Curator, Oceania for The Metropolitan Museum of Art. She is responsible for around 2800 works of art spanning the entire Pacific. The Oceana display covers 230 cultures and 33 nations and Maia's main focus is to help people connect and understand the pieces and in turn to understand what it means to be born in and of the Pacific. It's a role that carries a huge responsibility.
"To be in charge of all these treasures, these taonga carries a huge weight. I really feel like I'm a kind of portal, a bridge to access. We have a duty of custodial care and obligation to the collections and that starts with communities whose Taonga we are safeguarding. Many of these pieces were designed to cement alliances and were exchanged as gifts as part of reciprocal relationships between Māori and Pacific peoples. So I very much view the collections as a kind of active agents and it's my job to look after their physical care, but also think about their metaphysical care, and open up the space for those people to come and be with their ancestors in our galleries."
"When this role became available I thought, oh gosh, that's a big role to step into, but all these elders, these Māori and Pasifika people who I had met throughout my career really endorsed me and supported me. Some of them came through in the first few weeks that I was here and said it's marvellous to have one of our own here. They felt comfortable to know they could work with me and I could work with them. It was then that I understood that it's about access, you're a broker just helping create these relationships between the institutions and the collection and the communities across the Pacific."
Maia has always had an interest in museums and the histories of collections but it wasn't until the 1990 anniversary of the commemoration of the Treaty of Waitangi that she realised how she could use her passion to contribute something back to New Zealand and its people.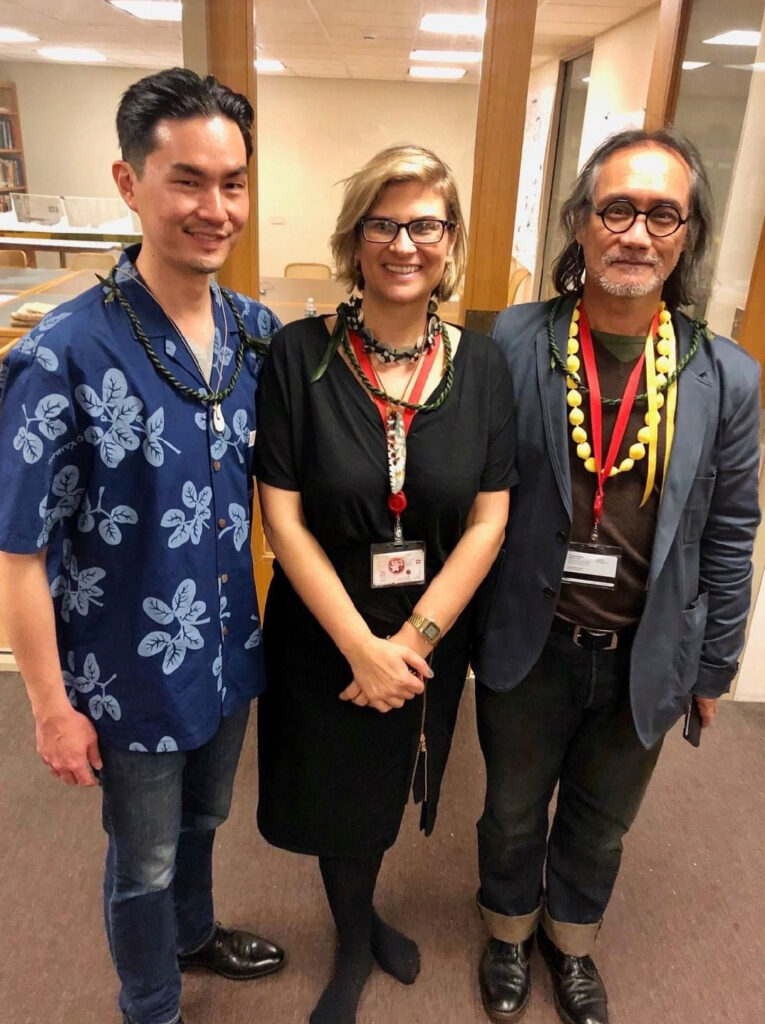 "The 1990 commemoration was the 150 year anniversary and it was a big year. Mum was involved with a committee and they wrote to all the museums in the UK and some in Europe to ask them about doing little displays that would commemorate the relationship between the Crown and Māori. I was finding myself at dawn ceremonies and openings. In a way I guess that helped me make sense of my own ancestry and heritage and work out how I could play a role in opening up collections and sharing that with others."
Maia says many people think that indigenous representation in museums is a new thing, or something that has only taken place in recent decades but in fact it was a Maori exhibition led by Maori that first really pushed that agenda almost 40 years ago.
"In 1984 the Met hosted Te Māori, Māori art collections from NZ and that was a landmark exhibition which was opened by a delegation of Māori who came over specially. It's still cited as the first exhibition that had indigenous leaders. The exhibition broke all records. There were people queuing round the block to come in and see the show. They took it to San Francisco and then Chicago. For the first time Māori felt that Māori culture was finally on the world stage. When the exhibition went back to New Zealand, they curated another show called 'Te hokinga mai' or 'The return home' and a quarter of the population in New Zealand came out to see it, and it gave such a jolt to Māori self esteem."
The Met is currently renovating the galleries that the Oceania collection is stored in and creating a new purpose built space which gives Maia the opportunity to really think about how best she can share the taonga in her care with the wider public. But change always comes with challenges and for Maia one of the biggest was how to bring people along on the journey.
"When I started I was a bit worried, I knew I was going to have to push out the borders of the museum, to create change, and then I realised the institution wanted to change it just didn't know how. So I thought, gentle steps, and we built trust with and consulted with the community. Now with this latest collection, we are going to deal with it quite differently, we're going to host people and animate the collection with their voices and their perspectives and people are really on board with it. The new galleries will really bring to the centre and foreground indigenous perspectives and so I'm really looking to call out those things which are uniquely us so that we can create our own framework, rather than try and fit the Māori and Pacific collections into an institutional framework that doesn't fit with us."
Just like her mother in the 1960's Maia has also become a firm point of connection for visiting Kiwi, Māori and Pacific artists and visitors travelling through New York. She often has people staying at her apartment and says the visitors help recharge her batteries and give her the energy to keep moving forward.
"There have been times when I've had kind of institutional envy almost of my colleagues who work in New Zealand museums because I know that they're all on board the same waka, and then there's me in New York. But I know we need to do it like this, to bring people along with us in this new direction slowly. So I am very much nurtured and re-energised by visitors and artists staying with me, they are part of my own whanau I have created here in New York"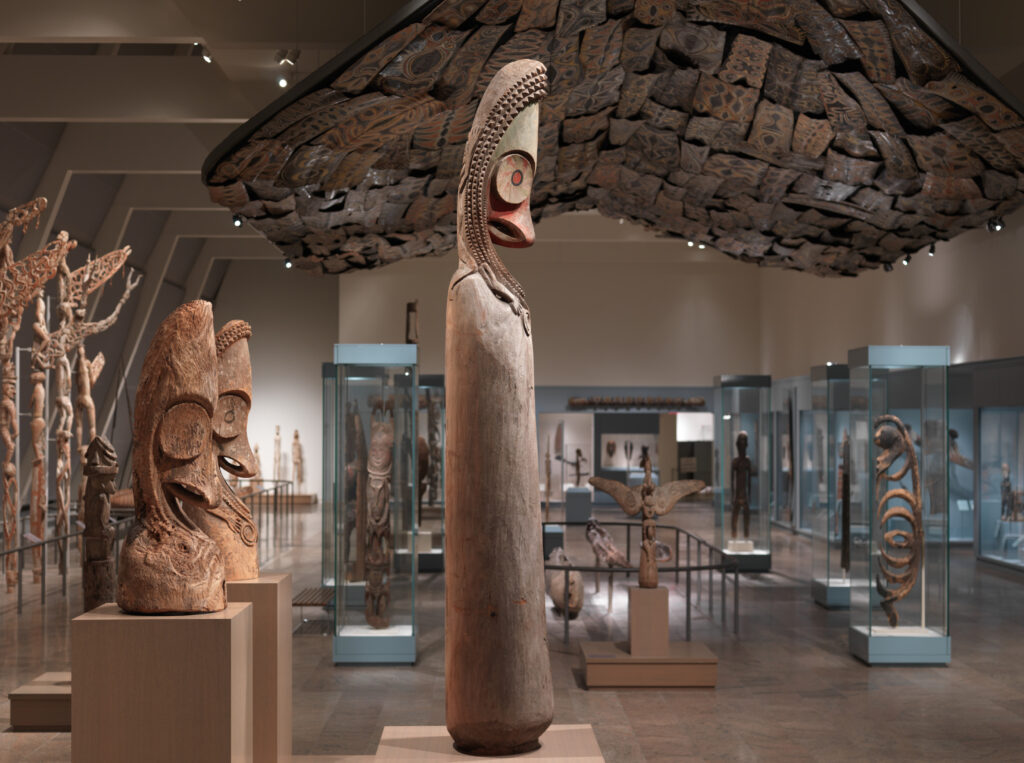 Despite living in New York since 2014 Maia views herself as mainly Kiwi and occasionally British. Keeping the connection to New Zealand is something she views as extremely important not just for her but also for her 14 year old son. It's also a connection that she would like to pass on to thousands of others through her work.
"You time travel when you are in a museum, you connect with history in a different way, I think it's the tangibility of things. You can read about history or look at it on your phone, but when you're actually standing in front of an object, when you can see where a stitch has been missed or the ink swells a bit where the writer paused on this manuscript, you know, you really connect across time and space, and I think that's the power of it."
"The more we move into digital realms, I think having a museum becomes a kind of counterpoint, becomes more important. To be able to physically go somewhere and stand in front of a real thing and then see what thoughts come up, that's powerful. I think a museum is really, a very primal experience, you can really lose yourself in art and in today's world, that is really important."