An investment in investing – Sharesies expands into Aus market
Sharesies strives to make investing as easy and accessible as possible. The Sharesies platform has over 550,000 investors across New Zealand and Australia, with strong fast growth in New Zealand since its inception 5 years ago. Sharesies Australia started in April 2021, and is hoping that the platform will resonate just as well with our Aussie cousins. However they also understand a new market will mean doing some things differently. We spoke to Sharesies Australia's marketing manager, Adrien Jarvis, to find out how the expansion is going.
When the Sharesies platform first launched in 2016, it gave everyday Kiwis the opportunity to start investing no matter what their budget was. Today, the Sharesies platform is valued at more than half a billion dollars and almost 10% of the New Zealand population has an account. Recently, Sharesies Australia came to Kea Connect for in-market advice and insights on growing in Australia, where marketing manager Adrien Jarvis says the concept of low-cost investing has resonated.
"Sharesies was really born from the idea that investing should be far more accessible than it is. The biggest barriers we hear people talking about is that the cost is too high, they don't understand the jargon and acronyms, and they generally just feel excluded from the investment space. So what the Sharesies platform does really well is that it allows people to invest from as little as one cent and to buy shares and portions of shares. This allows people to invest easily in brands they love without needing a lot of cash upfront. With big companies like Amazon, a single share can cost several thousand dollars which can make it feel really inaccessible."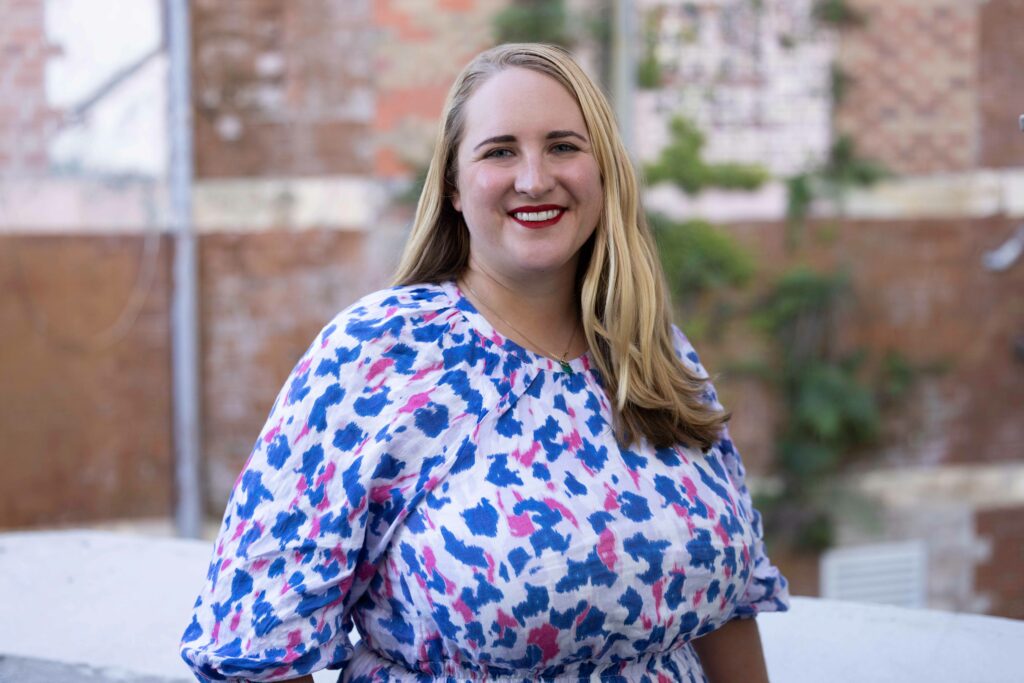 Adrien says these key points of difference which have resonated so well with the New Zealand market are also resonating with Australian consumers.
"Australia's such a big market with so many players, and our ability to let people invest from a small amount and buy into a portion of a share is a really key point of difference for Sharesies. It not only resonates with people starting out, but also with investors who are more seasoned because it gives you that full control to shape your portfolio and be less influenced by other factors like share prices or minimum investments that can affect decisions."
However despite the similarities Adrien also says it's been important for Sharesies to identify the ways in which their approach is tailored to the differences the Australian market presents.
"New Zealand and Australia might be geographically close but of course they are two different cultures and that's something we've talked about a lot internally. People often pigeonhole Australia and New Zealand into being the same, especially if they're looking outside in, and we're really not. We work differently, the landscape is different, the culture is different. Australia is one of the most expensive markets to advertise in the world, and it's really competitive and there are certain channels and areas where we're all competing for the same space and the same captive audience. That's quite different to New Zealand where you often feel that everyone kind of knows everyone, and you can build connections and you can get things done quite cost effectively. There's definitely been a lot of learning curves. I think it's all been a healthy learning journey though because as Sharesies looks to go to other markets, these differences will only get greater and so this is a good first step."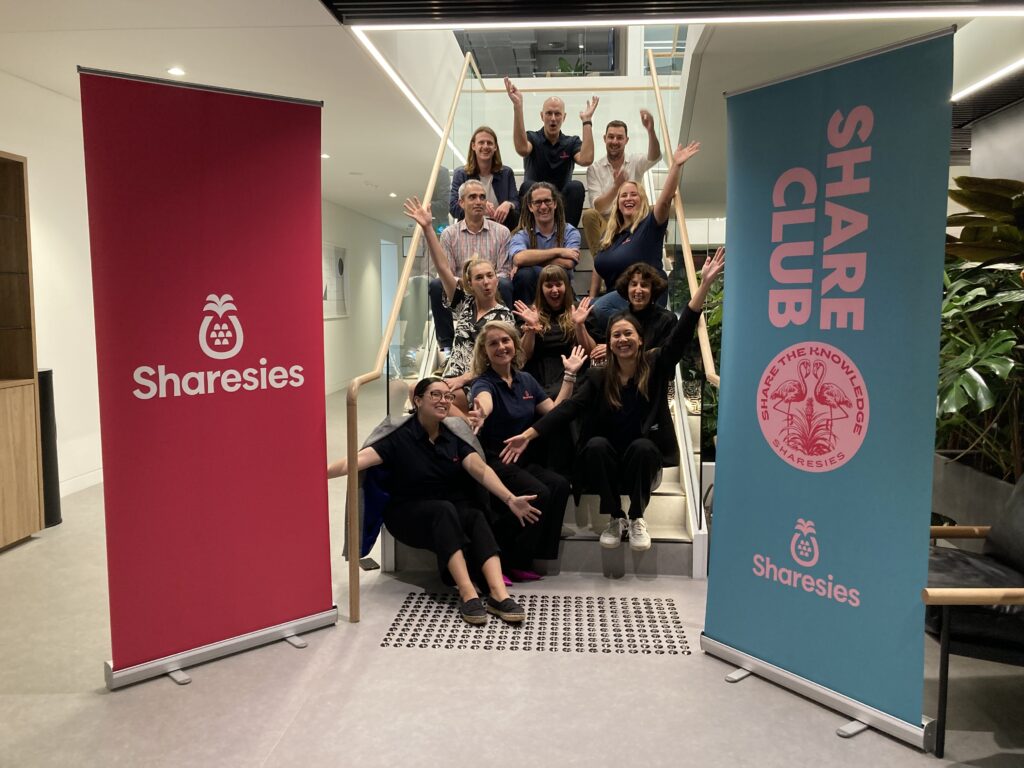 Like almost every other brand launch or company growth plan in the world, offering access to the Sharesies platform to Australians was affected by Covid; however, they are seeing some strong interest from Aussie investors.
"When Covid hit and Australia got put into lockdown we made some decisions to pause and regroup a bit and shift some of our elements around. For example, we were looking at just launching our marketing campaign in Sydney and Melbourne to start because those are big markets here. But we ended up expanding our campaign up to Brisbane as well because they weren't in lockdown like the other two, and that's actually going really well for us. We've loved connecting with Brisbane and we've kept that as a big element of our latest marketing campaign. I think there's always that need to be agile and ready to shift when it comes to Covid, and I think it's just about being smart and learning from that and trying to think pragmatically about what you can do with what life's thrown at us."
Despite the success of Sharesies Australia, the Sharesies platform experience retains its unique Kiwi flavour and authenticity, something Adrien (an American) says she has always admired about the brand.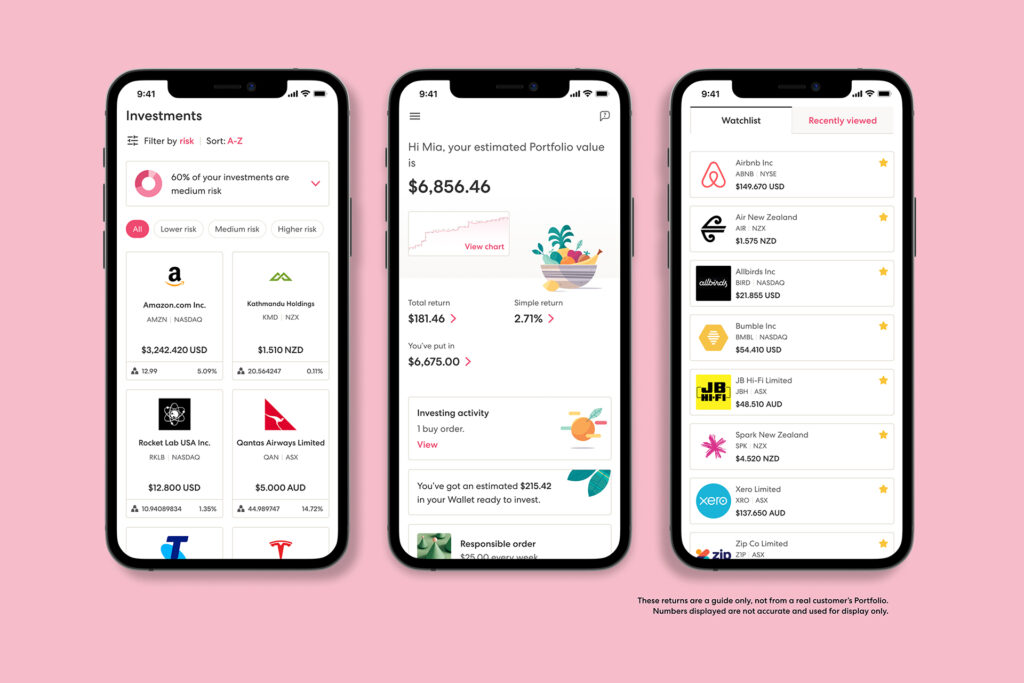 "What's great about the platform is that New Zealand loves it and is behind its success, and it's such a great thing to be able to bring access to the Sharesies platforms for Australians . Sharesies is about something much bigger than just making money, and I'm really proud of that. We work to empower people to pull down barriers that may prevent them from financial success in the future. I think that's something that the Sharesies platform's Kiwi culture and mannerisms lean into so well. Kiwis are such approachable group; meeting one is like a warm hug, and that attitude comes through in the overall brand experience, and I think it really resonates with people, especially younger generations."
While Australia's geographical proximity and large Kiwi population has caused Australians to welcome access to the platform, Adrien says it won't necessarily be the last market that will gain access to the Sharesies platform. But for now, they are just focusing on making the brand as much a household name in Australia as it has become in New Zealand.
Kea Connect is a free service which puts you in touch with Kiwi in markets all around the world to offer in-market advice and insights to help your business grow. Get in touch with us today.