July Update from Kea
Tēnā koutou,
During July and August, I've been travelling through the US and Europe connecting with our Kea community and World Class New Zealanders in San Francisco, New York, London, Amsterdam and Paris. I have taken part in a number of one to one meetings and also some wider community events. It's been invaluable to hear the on the ground perspectives and insights from so many of our offshore Kiwi and I am pleased to report that the mood is bouyant! There is much we can learn from Kiwi in these larger markets, many of which are further down the track in terms of rebuilding, post restrictions. There is enormous energy around supporting New Zealand and no shortage of good ideas, I look forward to sharing these with you more fully upon my return.
Alongside the insights I have gathered on my trip, this month we will be checking in with our wider global community via the launch of our next survey entitled Changing Trends. This survey will look at how the last two years have impacted our offshore Kiwi, their future plans and aspirations, and provide essential data on how best to keep them connected to New Zealand. The survey is open via an individual link for the next two months and we would greatly appreciate your support in getting it distributed to as many of our offshore community as possible – please let the Kea team or I know if you have the ability to include it in your communications channels and we will help you to do so. We look forward to sharing the insights gathered towards the end of 2022.
We are now just four weeks out from our biggest networking event of the year, the Kea World Class New Zealand awards, I look forward to seeing many of you in person on September 1st!
Noho ora mai,
Toni Truslove
Kea Global CEO
---

---
Creating millions of mini mountain bikers
From a young age, Dan Necklen always had a passion for mountain biking, a passion he was keen to share with his kids. However, allowing the whole family to go mountain biking together proved a challenge, as Dan couldn't find the right type of seat for his youngest son to ride in. After some searching, he decided to take matters into his own hands and almost by accident stumbled upon the recipe for a globally successful business. READ MORE
---
---
INSIGHTS FROM OUR GLOBAL COMMUNITY
---

North America
This month we have been focusing on connections within our US market with a visit from our Global CEO Toni Truslove. This is Toni's first visit to the US since taking up the role and our US Regional Director, Gary Fortune has insights from some of our community who attended these events. READ MORE

China
This month we would like to introduce you to our new China Regional Director, Rebecca Bao. Rebecca is originally from Shanghai but studied in Liverpool and has previously worked for MBIE. She is a long time Kea supporter and is looking forward to helping Kiwi companies better understand the Chinese market. READ MORE

UK and Europe
Inflation in the UK is reaching record levels with a 9.4% jump in the past year to June 2022. Petrol prices have risen by 18.1p per litre in June alone, while costs for milk, cheese and eggs also climbed. Our UK and Europe Regional Director Sara Fogarty looks at the effect this is having on UK consumers and what this will mean for Kiwi export businesses. READ MORE

New Zealand
July saw a continued high volume of offshore Ministerial visits with a focus on Australia and the Pacific, and the announcement of changes to New Zealand's investor visa settings. Global Director Government and Industry Saya Wahrlich looks at the key takeaways from these efforts to reconnect New Zealand with the world. READ MORE
---
---
16
Number of Kiwi businesses assisted
49
Number of connections made
49
Number of connections made year to date*
BUSINESSES ASSISTED MADE IN MARKET THIS MONTH**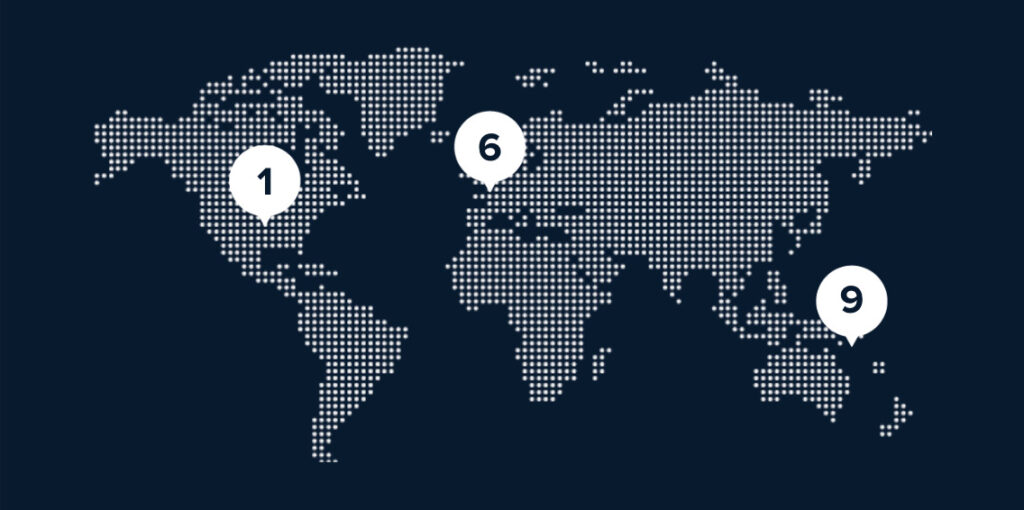 SECTORS KEA CONNECT SUPPORTED THIS MONTH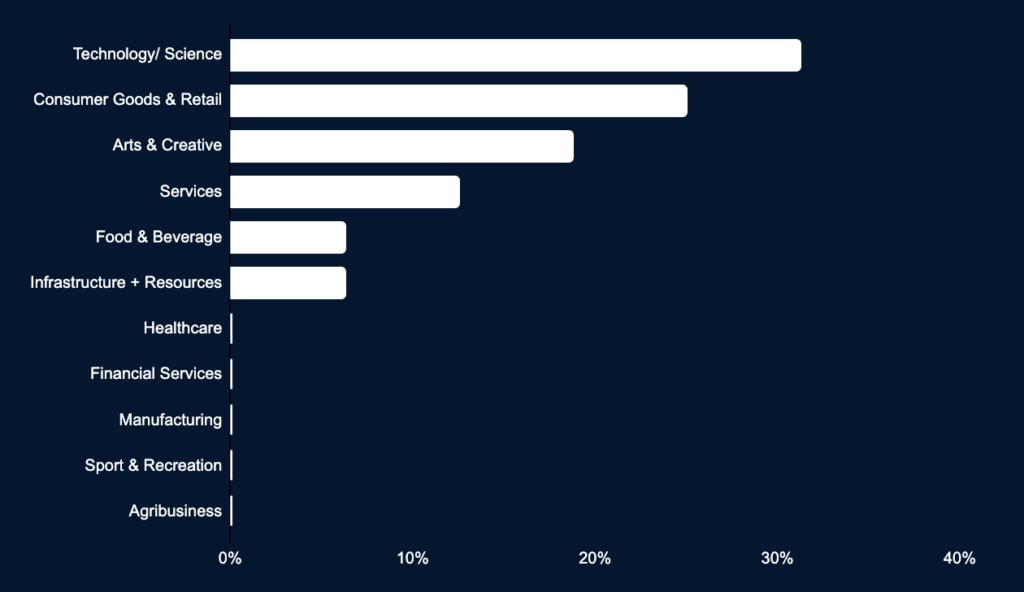 *Year to date reflects financial year commencing 1 July 2022 to 30 June 2023
**Some businesses were provided with connections in more than one market
---
GROWTH THROUGH KEA CONNECT
Each month Kea Connect helps Kiwi businesses grow by connecting them with Kiwi experts in markets all around the world. Here is an example of two businesses we helped this month.
---
Kiwi footwear company makes positive impact through sustainable shoes
Orba Shoes is a footwear company that aims to make a positive impact. Their plant-based footwear is biodegradable with no petrochemicals or plastics. Their signature shoe the 'Orba Ghost' has won multiple global and national awards for design. the company came to Kea Connect seeking connections with investors and the fashion/apparel industry for their expansion to the EU/UK.
Kea was able to connect Orba Shoes with several of our community in both the US and New Zealand, including a World Class New Zealander who is the CEO of a global top-level luxury brand, a creative copywriter of a well-known jewellery brand, the CEO of a sustainable apparel company. Orba Shoes secured several investments and were able to get on-the-ground insights and learnings to help with their growth journey.
Changes to offshore selling drives fashion business to engage Kea Connect
Cost Construction Consultants (CCC) provides Commercial Management Services in areas such as quantity surveying, construction cost consultancy and construction management. They have more than 30 years of experience working for building owners, funding organisations, insurance companies, contractors and suppliers. The company has recently created a product which could help solve a large scale issue around underinsured property in the US. They have also created their own systems to allow scalability.
The company came to Kea Connect seeking US connections to help them understand the best way to approach the market, as their solution is a first of its kind. Kea was able to introduce the company to two venture capitalists and three Tech company CEOs all based in the US, allowing them to grasp a comprehensive understanding of the US market.
---
---
Rewriting the scale up story for New Zealand tech
BNZ's Head of Technology Industry Tim Wixon takes a look at Project Scale Up – a BNZ initiative which takes on two big pain points in the story of every tech scale-up. Firstly, getting the capital to grow without trading down ownership in the company, and secondly, getting the expert advice and support they need around the table. READ MORE
Helping kids across Aotearoa
Starship, New Zealand's national children's hospital has launched their 'on call across Aotearoa' campaign. The campaign aims to support the hospital during winter – the busiest time of year and spread the message that Starship is there to care for tamariki no matter where in Aotearoa they live. READ MORE
---
---

Designing the interiors of Beijing's buildings
Offshore Kiwi Isabelle and Tim Kwan run an award winning Beijing architecture company designing interiors for some of the city's renowned buildings. They spoke to Kea about the opportunities for Growth in China and explain how their Kiwi upbringing helps give them the edge in the fiercely competitive market. READ MORE

Embracing Te Reo
Many of our community comment on the advances in multiculturalism New Zealand has made in recent years. For those who have been offshore during this time, it can be a learning curve for them to feel confident around the use of Te Reo in everyday language, and the experiences of Māori culture and practices in the workplace. To provide some advice we caught up with Tiaki Hunia, Director of Inclusion & Māori Strategy at one of the country's biggest companies. READ MORE
---

"New Zealand casts a spell over you"
American born Jonathan Jolly came to New Zealand as part of his OE several years ago. Since moving back home the Texan found he couldn't stop thinking about the country, the people and the lifestyle. Once borders reopened the IT professional realised the only way to satisfy his longing was to pick up sticks and move to Aotearoa. READ MORE
---
---
WORLD CLASS SPEAKER SERIES: In our next World Class speaker series, we talk to Helen Klisser During. Helen is an art advisor, curator, and photojournalist who has championed global arts projects for over 25 years. In this online event, Helen will explain how the arts world is using technology to create a stronger future, and the importance of arts in society. This online event is a must for anyone who is looking to gain a deeper understanding or wants to take the first steps into learning about the ways in which art can provide opportunities. SIGN UP
KEA MEETUPS: If you know a Kiwi in Amsterdam or Paris please let them know about this month's networking opportunities with our CEO Toni Truslove. These meetups are a great to meet other Kiwi and build personal and professional networks.
Amsterdam – Wednesday, August 10th 5:30pm – 7pm. ATTEND
Paris – Thursday, August 11th 5:30pm – 7pm. ATTEND
---