Raising millions of mini-mountain bikers
From a young age, Dan Necklen has always had a passion for mountain biking – a passion he was keen to share with his kids. However, making it easy for the whole family to go mountain biking together proved a challenge when Dan couldn't find the right type of seat for his youngest son, then three, to ride on. After some searching he decided to take matters into his own hands, and together with his friend Tom, they stumbled upon the recipe for a globally successful business.
In the early days mountain biking was anything but a family affair for Dan, his wife and their three boys.
"Our kids were 3, 7 and 9 years old, and we'd have to split up to go riding. I'd ride the longer trails with our older boys, whilst my wife would stay near the carpark with our youngest son on his balance bike."
It wasn't that the family didn't want to ride together, it was just that Dan and his wife couldn't find a suitable seat for their youngest son, one that would let him enjoy mountain biking, fit their bikes in the way they wanted and keep their son safe all at the same time. After some searching they decided to solve the problem themselves, asking a friend, Tom, to design a custom seat for them.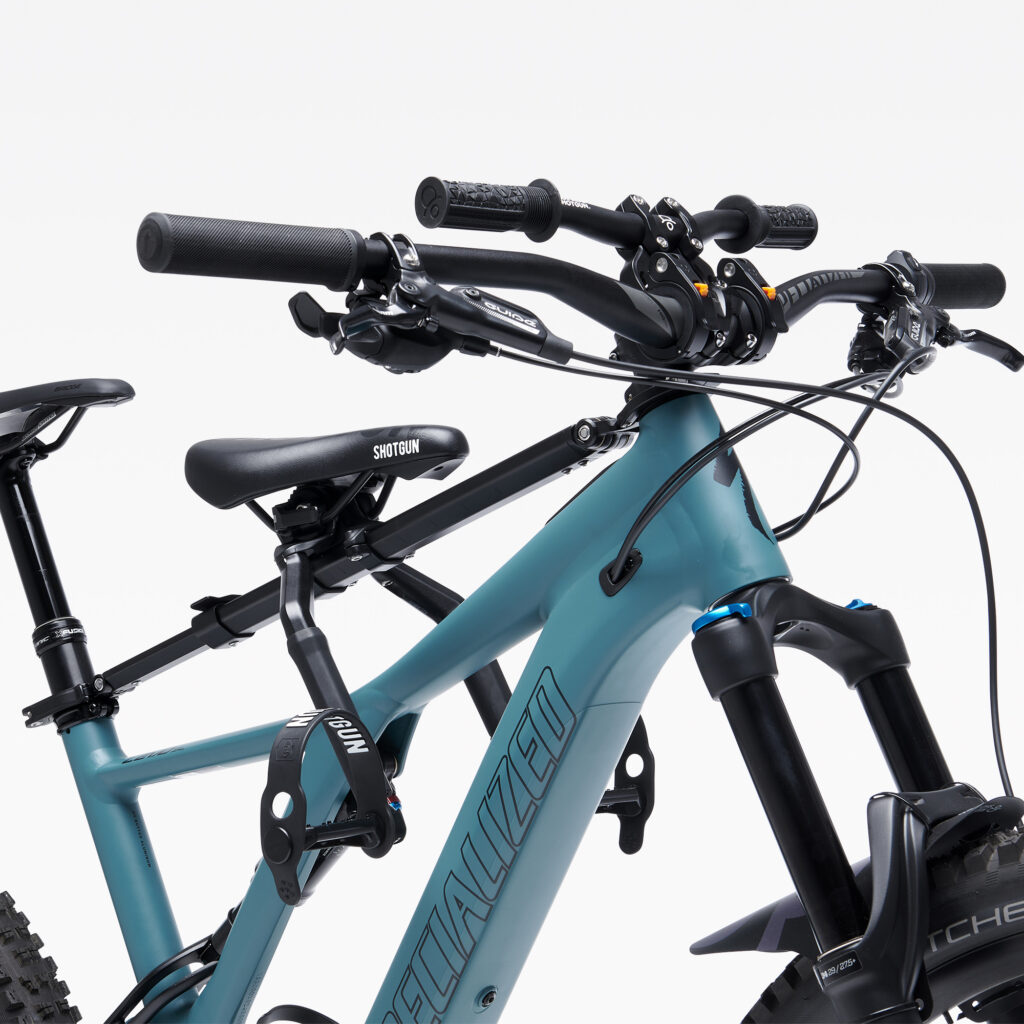 "Once we started using the seat out on the trails, people kept approaching us to ask where they could get one – that's when Tom and I realised there could be an opportunity here. We decided to do a road trip around New Zealand and Australia to see what interest we could get from bike retailers, and that's how Kids Ride Shotgun was born."
Since its beginnings in 2017 Kids Ride Shotgun has enjoyed phenomenal growth. Today the company employs 18 people, and its products are sold in over 20 markets. Dan attributes the company's success to two key factors – one finding a gap in the market and two, being the customer.
"Because it was a product we designed for ourselves, it meant we really knew what the problems were, and were able to design something that solved a lot of problems and delivered an amazing customer experience."
Having never run a retail product business before, Dan and Tom had to quickly get up to speed with all the facets of the business, including branding, marketing, finance and supply chain. Dan says the onset of the pandemic provided incredible growth for the company with the Government mandating mountain biking as an approved outdoor activity.
"Like everyone else, we did face supply chain challenges, but we were lucky that we had understanding customers and we also placed some pretty big bets early on. We saw what  was happening and invested really heavily in stock, which was a bit scary at the time, but  ended up working out to our advantage."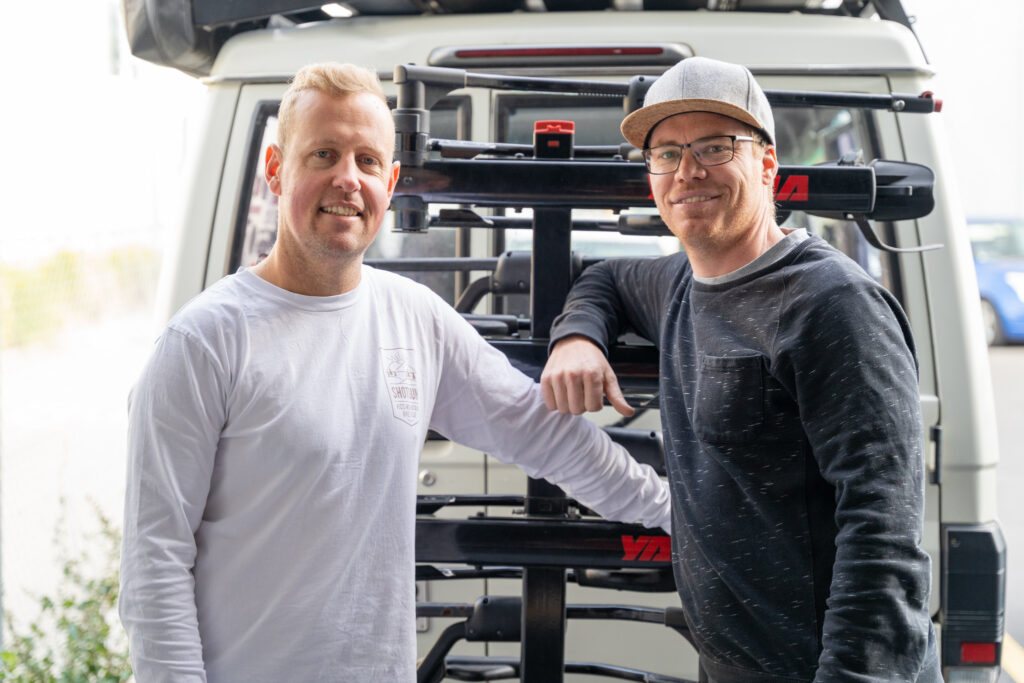 Dan says from the start Kids Ride Shotgun has always had a global mindset and so expanding into international markets was a step they took fairly early on.
"We had to think pretty big as we knew there weren't enough people in New Zealand to succeed here, so we've had to be global from the start. Before we did that initial road trip, we had already looked at what was on offer globally and we knew there was a gap."
As the company has grown it's also evolved. In the beginning, Dan says he and Tom thought starting up a business would be a great way to help set up their families. However, they quickly realised what they were doing had a much bigger purpose. 
"I think being purpose-led is smart business. What we're doing is a genuinely good thing for the world. We are getting kids off screens, onto trails, into nature, getting exercise, and spending quality time with their parents. When I open Instagram and see all the people tagging us in their photos from their rides – all these families out riding together. It makes you feel great inside to know you're helping families to do that."
And despite their success to date, Dan says the company has lots of plans for the future including creating a generation of mini mountain bikers.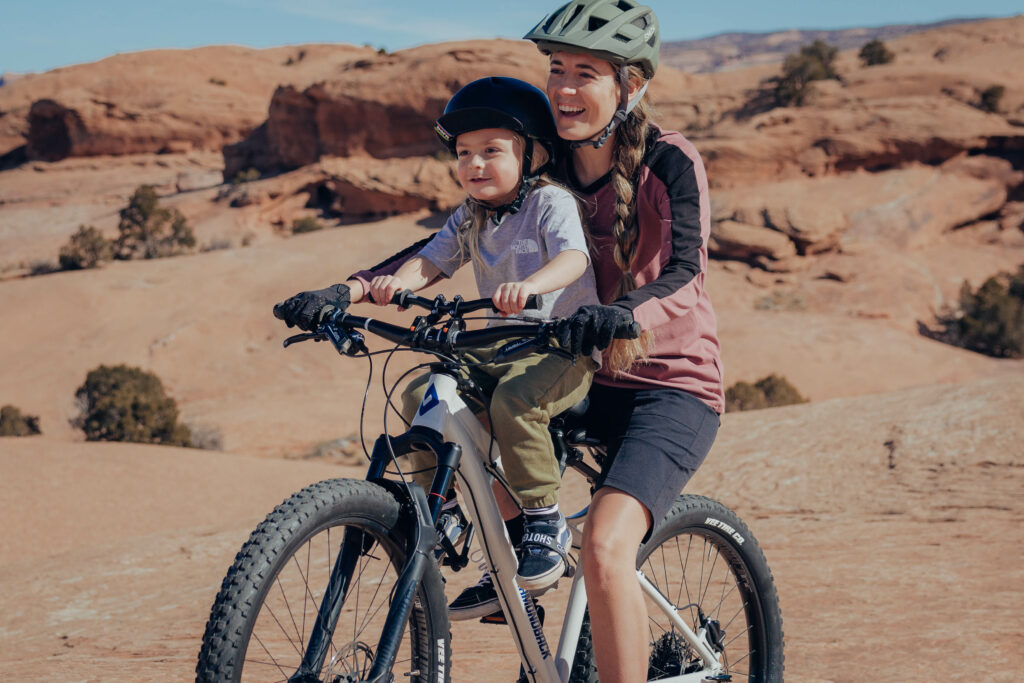 "No one in the world has really looked at mountain biking as a journey and thought 'how do I best raise a kid into the sport of mountain biking', particularly in that zero to five-year age range, so that's our mission now. Our product development team is looking at different ways we can give parents and kids what they need to get out on the trials together."
"In 20 years, we want to be known as the brand that helped create this mini-mountain biker movement. We want to help raise the next generation of mountain bikers and get millions of kids onto the trails with their families. If we could look back in 20 years and say we helped do that, then that would be success."
Kids Ride Shotgun came to Kea Connect for advice on providing customer support across multiple time zones, languages and platforms. Kea Connect was able to connect them with a fellow Kiwi CEO who had been through a similar challenge and could provide advice and guidance. The company then utilised Kea Connect a second time when images of their product were being used without their permission on fraudulent sites. They were looking to speak with someone about brand protection for online consumer goods. Kea Connect were able to offer a connection with our legal partners DLA Piper for advice.