June Update from Kea
Tēnā koutou,
As New Zealand continues to reconnect with the world it is encouraging to see a significant number of tech and innovation businesses reach out to Kea for support. In June these businesses made up 60% of those we helped. These connections come at a crucial time for businesses who are looking to explore new markets or strengthen ties in existing ones. A great example of such a business is Safe365 who reached out to Kea for UK connections ahead of an exploratory visit. You can read more about their plans for expansion below.
This month Kea has also been involved in a greater number of NZ Inc connection requests to support the increased number of offshore ministerial visits. Recently three CEO's from our Kea Connect community were fortunate enough to join the Prime Minister on her recent trade delegation to the US. Hear about their experiences in this month's case study.
The ongoing ability to host in-person events is a significant enabler to reconnecting Kiwi all around the world. At the end of July, we will celebrate the 22nd Commonwealth Games in Birmingham – a wonderful example of offshore communities coming together to show support for their athletes and country. Two of our Kea Community are part of the team leading this event and we spoke to them to get a behind the scenes look at how things are progressing.
Later this month I will be travelling to the US and Europe and will meet with a number of our community. I am really looking forward to hearing on the ground news and insights from these offshore Kiwi and gaining a greater understanding of how Kea can continue to support them and keep them connected to Aotearoa. I look forward to sharing the highlights with you next month.
Toni Truslove
Kea Global CEO
---

---
US delegation provides vital connections for growth
"The Kiwi community is awesome and they are everywhere. There is a really strong sense that they want to give back." Hear first hand the experiences of our Kea Connect business owners who were part of the Prime Minister's trade delegation to the US and discover their message for other Kiwi businesses. READ MORE
---
---
INSIGHTS FROM OUR GLOBAL COMMUNITY
---

China
Research out of China suggests Chinese consumers are entering a new phase of spending. This is marked by increased sophistication, prudence, sustainability and the pursuit of work/life balance. These changes come against the backdrop of the pandemic and accelerated digital transformation. Find out how Kiwi companies can take advantage. READ MORE

UK and Europe
Across the UK and Europe our team has been busy assisting with introductions across a variety of sectors. A particular highlight in June was the launch of the New Zealand Business Women's Network in Ireland. Our UK and Europe Regional Director Sara Fogarty looks at the benefits these events have provided and showcases what else is coming up this summer. READ MORE

North America
If there is one thing that the pandemic has highlighted it's the importance of global connections. Our North America Regional Director Gary Fortune shares his experiences from some key US connection events, including several Auckland University-led events which celebrated female entrepreneurs and the Prime Minister's trade delegation which involved a networking evening with our Kea New York business community. READ MORE

New Zealand
In June the big news was the ramp-up in offshore Ministerial visits, an insightful OECD report on trade and gender in New Zealand and the exciting announcement confirming the early removal of pre-departure Covid testing for travellers heading to New Zealand. Our Global Director Government and Industry Saya Wahrlich breaks down the key takeaways. READ MORE
---
---
24
Number of Kiwi businesses assisted
113
Number of connections made
1152
Number of connections made year to date*
BUSINESS CONNECTIONS MADE IN MARKET THIS MONTH**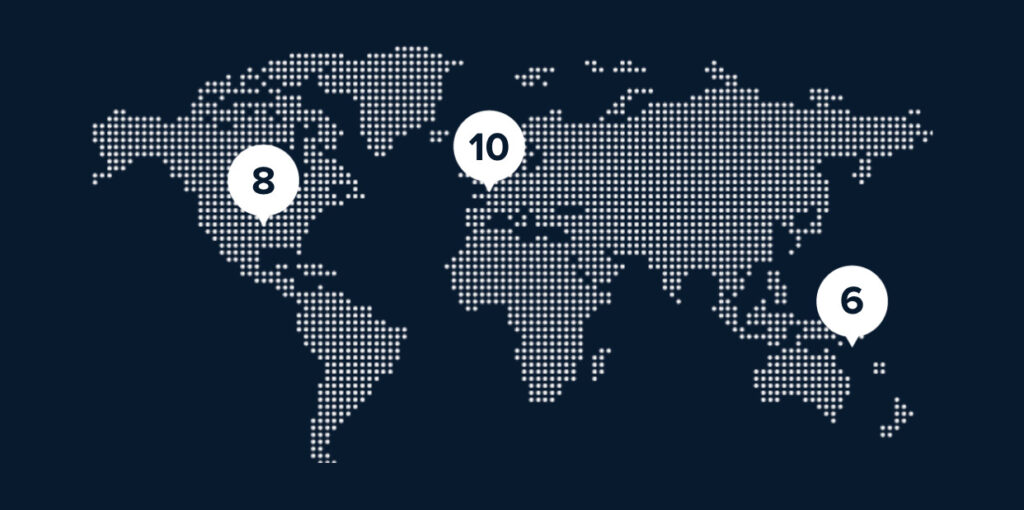 SECTORS KEA CONNECT SUPPORTED THIS MONTH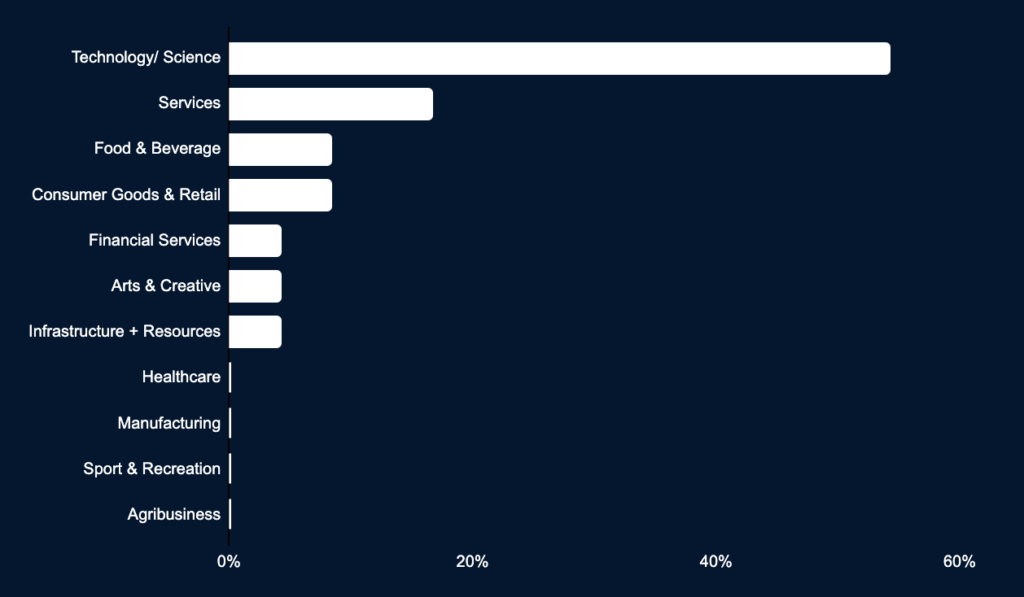 *Year to date reflects financial year commencing 1 July 2021 to 30 June 2022
**Some businesses were provided with connections in more than one market
---
GROWTH THROUGH KEA CONNECT
Each month Kea Connect helps Kiwi businesses grow by connecting them with Kiwi experts in markets all around the world. Here is an example of two businesses we helped this month.
---
Software company eyes entry into UK market
Safe365 is cloud-based software that guides businesses to best practice and compliance with health & safety legislation and globally recognised standards. The Safe365 dashboard enables businesses to quickly and clearly see their strengths and areas for improvement. The programme then provides a step-by-step plan of action and tools and resources to help businesses build on their success and address areas for improvement.
The company reached out to Kea Connect to help them understand more about the UK market ahead of an in person visit. They were looking for connections with like-minded tech security teams and Kea was able to connect them with a World Class New Zealander, and co-founder of a London-based technology business that enables companies to reduce exposure to potential security breaches via mobile devices.
Changes to offshore selling drives fashion business to engage Kea Connect
Taylor Boutique designs inspired luxury fashion for every day wear. The company is an established Kiwi brand which manufactures its garments in New Zealand and also exports to markets as diverse as Norway, Luxembourg, Italy and Egypt. For the past four years they have sold to Selfridges in the UK and this year made the investment to show at Paris Fashion Week.
The company came to Kea Connect for help with a change to the way it does business offshore. This year their European clients required a change from Delivered Duty Unpaid to Delivered Duty Paid, and this combined with the added complexity of Brexit meant Taylor Boutique was struggling to understand how to address these changes and continue to successfully sell offshore.
Kea was able to introduce Taylor Boutique to a Partner in International Trade at KPMG UK, and a fellow Kiwi with a local UK business that also holds Selfridges as a key account so they could share experiences and insights and build networks.
---
---
NZTE Sustainability Report hits market
NZTE has released their first ever Sustainability Report. the report covers support for exporters to adopt sustainable approaches, and also looks at NZTE's pursuit of sustainability in their own operations. READ MORE
Carbon emissions calculator aims to help Kiwi businesses
A Carbon Emissions Calculator for Kiwi businesses has been launched as part of the Climate Action Toolbox. The toolbox was created by the Sustainable Business Network with the Ministry for Business, Innovation and Employment, and partners across the public and private sector, including BNZ. It's designed to help SMEs identify ways to reduce their emissions and the tools to achieve it. CHECK IT OUT HERE
Kea and the Starship Foundation partner for a second year
Kea's commitment to showcasing ways in which our offshore community can give back to New Zealand and sharing inspiring stories of Kiwi innovation will be elevated thanks to the signing of a global partnership with the Starship Foundation. READ MORE
---
---

The Kiwi duo leading the Commonwealth Games
This month's Commonwealth Games in Birmingham will have a uniquely Kiwi flavour with two of our Kea community at the helm. We caught up with Commonwealth Games Federation CEO Katie Sadleir and Choreographer and Movement Director Corey Baker to get a behind the scenes look at how the preparations are coming along. READ MORE

How the pandemic has helped businesses rethink globalisation
When Rachel and Adrian Mapp were offered an opportunity to start up European and UK fulfilment warehouses of Kiwi company Supply Chain Solutions in the middle of a global pandemic they jumped at the chance. Find out why they were so eager to help and what their advice is to businesses looking to future-proof their supply chain. READ MORE
---

Fizzing with success
Six Barrel Soda co-founder Joe Slater says he didn't take the 'traditional route' to becoming an entrepreneur nor did the company start with a clear idea of what was to come. Despite this, the brand has just celebrated its 10th birthday and is now in five markets around the world. Joe shares his sometimes bumpy road to success and explains how the company found its niche alongside some of the world's biggest brands. READ MORE
---
---
WORLD CLASS SPEAKER SERIES: Watch our latest World Class New Zealand speaker series with Owen Eastwood. Owen is a leading performance coach and author who has worked with some of the world's top athletes and teams to help them succeed. He shares his methods for success and talks about the thinking behind them as well as explaining how they can be adapted to different groups and teams. Owen spoke to our community in London last month and the recording and Q&A is available now. LISTEN NOW
KEA MEETUPS: Every month Kea holds meetups to build our community of recently returned Kiwi. It's an important way for Kea members to build their personal and professional networks and share their experiences with others. The next event will take place in Wellington on Tuesday the 12th of July. If you know someone who has recently returned to Aotearoa please encourage them to come along. ATTEND
---