US delegation provides vital connections for growth
Last month the Prime Minister led a trade mission to the United States to support New Zealand's export growth and the return of tourists post COVID-19. She was accompanied by Minister for Trade and Export Growth, Damien O'Connor and business leaders from technology and tourism firms including those from our Kea Connect community. We caught up with three of the delegation to hear about the highlights of the trip and what it means for all our export businesses as the country reconnects.
When Founder and CEO of tech company Parkable, Toby Litten, saw an email from the Department of the Prime Minister and Cabinet asking him to join a trade delegation to the US, he thought it must be a joke and dismissed the email as spam. It wasn't until he received a follow up call from the PM's office that he realised he had been invited to take part in a once in a lifetime opportunity.
"It's not an everyday thing to be invited to something like that. I was incredibly humbled to be asked. The other people in that delegation were some of the most remarkable business people New Zealand has. To be able to learn from them over the week was incredible and that's before we even get to all the offshore connections we made."
Parkable uses software to make parking easy and optimised and in turn, more sustainable. The company has recently partnered with tech giant Meta to improve the management of their workplace parking assets across all physical offices globally, and Toby says the ability to connect with other key players in the US market has resulted in direct business for his company.
"Our PM has incredible brand and pulling power in foreign markets and we saw that come to bear in the US. Being able to be part of that platform goes a really long way to raising the visibility of a company. That leads to business growth and we are so grateful for this opportunity."
For Co-founder and Director of The Better Packaging Co, Kate Bezar, being asked to join the
delegation gave her validation that of all the work the company has put into continuous
innovation and their sustainability credentials over the past years was worth it.
"The Better Packaging Co. designs revolutionary, customised and sustainable packaging
solutions to support eCommerce and retail. We guarantee our products' quality and ensure they
conform to the most rigorous global certifications. To be asked to be part of the delegation really
felt like a recognition of everything that we have worked really, really hard to achieve. For a
long time we have always done things by the book, and we have been really careful not to
'green wash'. It's so much work and sometimes you wonder if it's worth the effort, but then it
all pays off when you are asked to participate in something like this."
The delegation landed in Los Angeles before travelling to New York, Washington DC, Boston,
San Francisco and Seattle. Along the way they met with dozens of people from some of the world's largest companies. Kate says the mission of the delegation was clear -– to let the US know that New Zealand is open for business and is a leader in sustainability and innovation.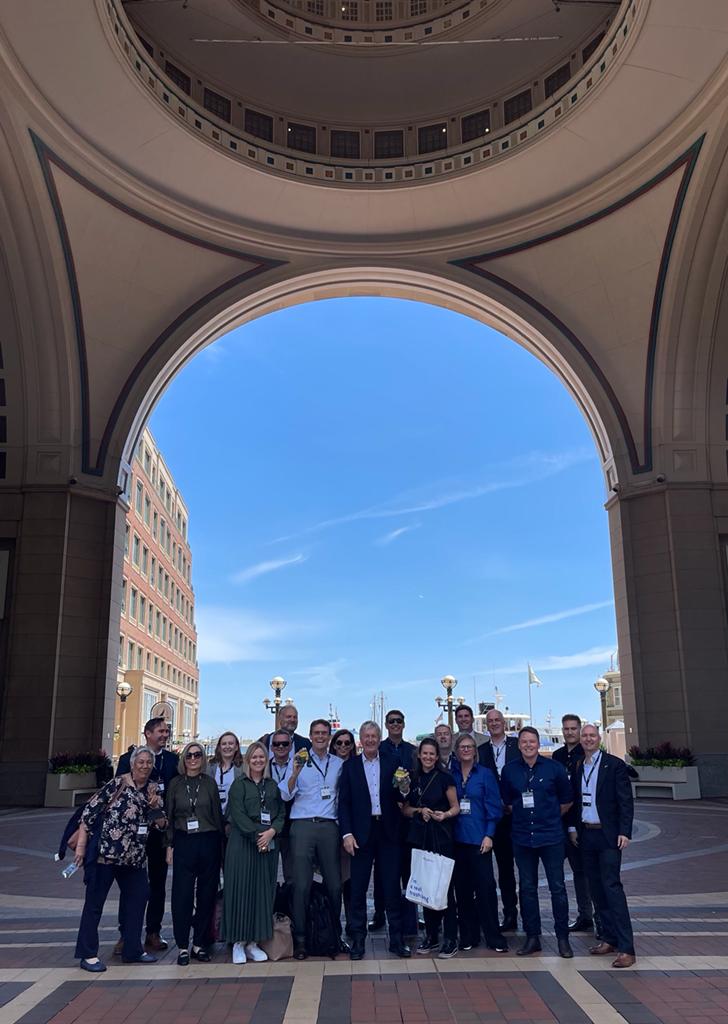 That was a message that tech company Auror, were keen to be a part of. The company operates a platform for retailers focused on preventing crime, reducing loss, and making stores safer. Auror, working with retail giant Walmart, has seen huge growth, particularly in the US, during the pandemic. Co-founder and Director, Tom Batterbury, says the US represents one of their biggest growth markets.
"To be asked on this trip and to be able to position ourselves as a leading New Zealand tech company with a global focus, that's huge for us. The world's best retailers leverage Auror to reduce crime and improve safety in their stores, so to be singled out as an innovative software company that is making the world a better place by Microsoft Vice Chair and President, Brad Smith, is incredible. It's a testament to the hard work we've put into the US market over the last three years."
The connections made on the trip were an invaluable part of the experience and Toby says for both him and his business it really highlighted the unique 'degrees of separation' benefits that Kiwi businesses have over those in larger markets.
"The ability to connect as Kiwi is really unique, if you really want to be, you are only two phone calls away from the PM at any one time. It's taken us several years to realise that there is this incredible New Zealand network that exists overseas which we have not leveraged anywhere near well enough, and we are just waking up to that now. The Kiwi community is awesome and they are everywhere. There is a really strong sense that they want to give back and help and I am really grateful for that. We have leveraged that 2 degrees of separation really well in the New Zealand market and that has been a huge part of our success. Now we really need to look at how we can expand that offshore through platforms like Kea Connect."
Kate agrees with this sentiment saying that the power of connection is one which cannot be underestimated.
"There were connections we made in Boston with legal and policy people experts who I
know, in future, are going to be really important for us when we are looking to understand
intricacies across the different states. Knowing people on the ground is so valuable. From our
perspective and there is obviously an incredible network of Kiwis in the US that we could, and
should be leveraging."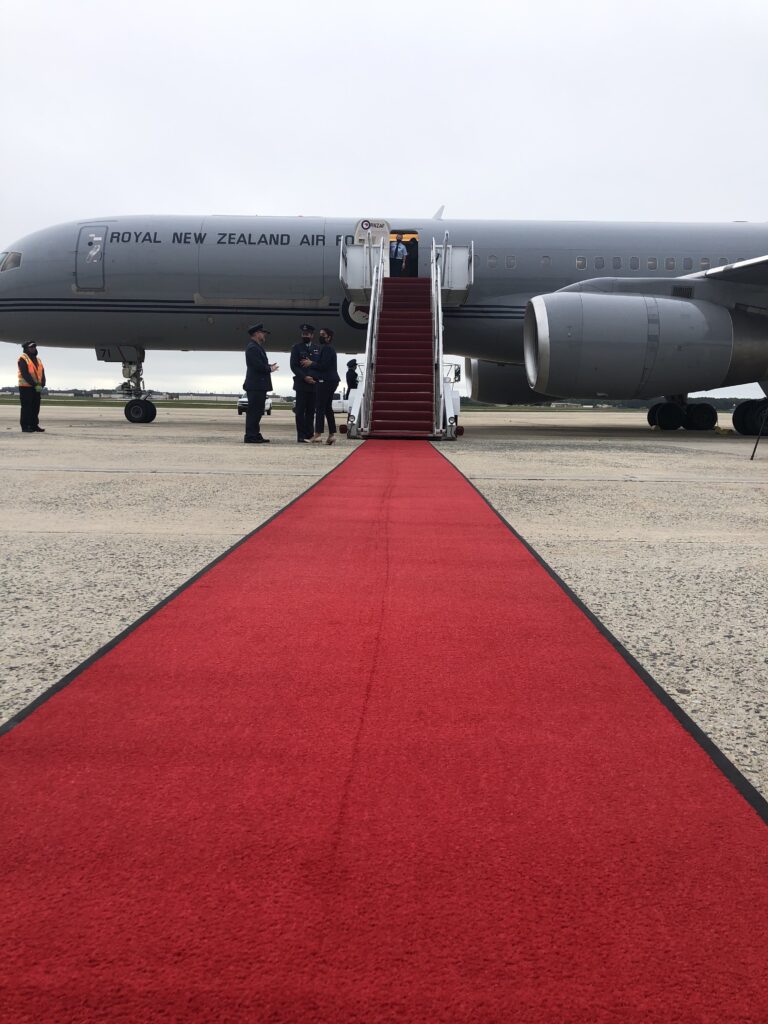 Now back on New Zealand soil, all the businesses are reflecting on the trip and looking at how they can share the connections and learning with others. Tom says for Auror the trip highlighted the huge opportunity for all Kiwi companies to band together and tell the story of New Zealand.
"On the delegation we had people from the technology industry, the food industry and the
manufacturing industry. This diversity really highlighted the opportunity for us all to tell the world what New Zealand has to offer. We've got huge numbers of Kiwi overseas doing incredible things, taking those NZ values to the world. If we can all work together to tell the trade mission's story of why New Zealand is the best country for the world, I think we will ultimately see results for all our export businesses and that's when we will be doing a really good job."
If you would like find out how our free Kea Connect service can help connect your business with global Kiwi ready to help out with in-market advice and insights please get in with Kea Connect today