The Kiwi duo leading the Commonwealth Games
Next month the 22nd Commonwealth Games will kick off in Birmingham, England. The games are the biggest multisport event to be held in the UK since the global pandemic, and one of the biggest live crowd events to be held anywhere in the world in the past three years. It's a massive undertaking especially as much of the planning was being done during Covid. Two of our offshore Kea community are playing a big role in the games, Katie Sadleir as Commonwealth Games Federation CEO, and Corey Baker as the Opening Ceremony Choreographer and Movement Director.
For Katie Sadleir the Commonwealth Games holds a special place in her heart. She's attended six Commonwealth Games as an athlete, was an assistant chef commissioner during the 1994 games in Canada and was part of a team that investigated bringing the games to New Zealand in 1996 (they ended up taking place in Melbourne.) Katie is the first to admit the Commonwealth is 'in her blood' and this year she's in the spotlight as the CEO of the Commonwealth Games Federation.
"I know the Commonwealth Games and I know the Commonwealth movement, it's in my DNA. I was born in Scotland to a Scottish mother and an Australian father, I've lived in both New Zealand and Canada and I've competed for New Zealand as an international athlete. So when the job came up, I looked at it and I thought who wouldn't jump at this? One of the things I really enjoyed during my previous role at World Rugby was the core development aspect, and it's the same in this job. The byline for the Commonwealth Games Federation is 'Sport is just the beginning.' So whether it's working on the Games themselves, working with members to engage Governments, or connecting with the wider Commonwealth movement to help people all around the world benefit from sport, that's a great opportunity to really create change. The Games are exciting, but the movement is even more exciting."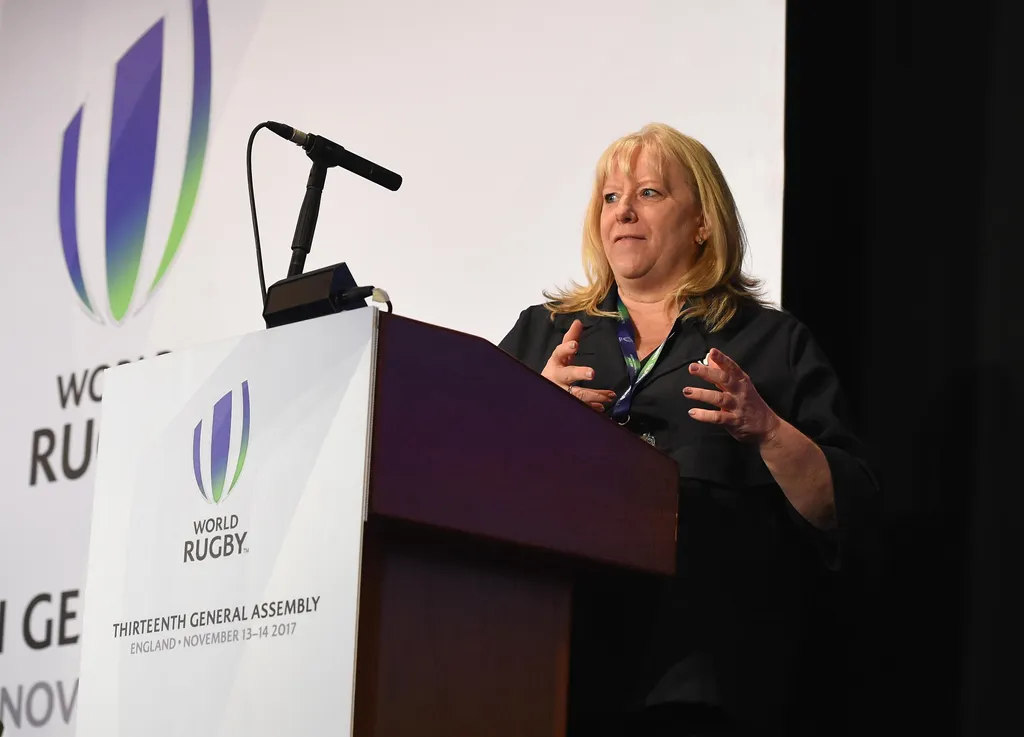 Part of Katie's role is to reinvigorate and reposition the games to secure their future. In 2030 the Commonwealth Games will celebrate 100 years, so it's an event with history. Katie says part of her role is to protect that history but also to ensure the games remain relevant for another 100 years. A task which comes with challenges and plenty of opportunities.
"It's about saying let's not throw everything away, we still want to preserve the mana of the games, but let's be open to opportunities. Things like esports, like having multiple villages hosting the games or even co-hosting across nations.There is a lot I'm really looking forward to. What's really exciting is that our transformation 2022 strategic plan finishes this year, so I've got this opportunity to work with the Commonwealth leaders and really look at how the Games will be special for years to come, that's a great opportunity."
Birmingham 2022 is already making waves, for the first time the games will have an esports tournament that will run alongside the traditional sports and will include representatives from the Commonwealth countries, and in a Commonwealth Games first, the last day of competition will feature a programme of Women's finals – traditionally only men have competed on the final day. But for Katie the key to making the event a success is to once again use sport to bring people together – something which has been difficult over the past few years.
"I guess it's what these games will be doing, in the safest way, is creating an environment to bring people together and create that cool audience experience which really suffered during Covid. The slogan for Birmingham 2022 is 'Bring it on' and everyone is really bringing it. There is a great atmosphere on the ground and there is this real buzz that comes from the mixture of culture, sport, and entertainment. It's that emotional connection to people that sport creates, from kids in schools right through to people in rest homes. We want these games to really be the games that once again bring athletes, supporters and fans from all over the world together."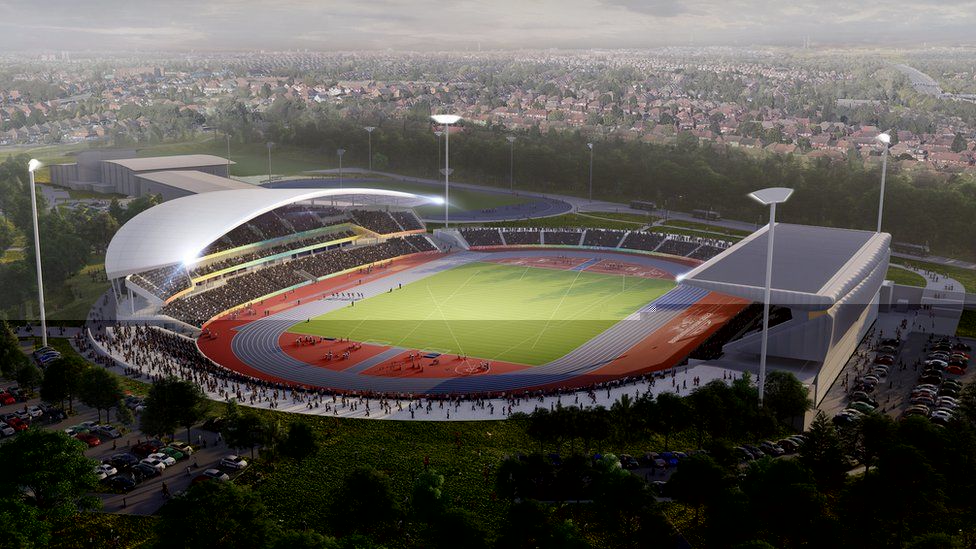 For Choreographer and Movement Director Corey Baker bringing everyone together is a huge task. When he was first approached about choreographing the opening ceremony he said it felt a bit like coming full circle.
"When I first moved from dancing to choeograhping I was chipping away at my own self funded projects alongside working in assistant choreographer roles. The first real professional choreograph commission I got was here in Birmingham exactly 10 years ago. After that I stuck around the city and it became sort of a creative home for me. When the organising committee were looking at choreographers attached to Birmingham they found me and knocked on my door, and now I'm the Choreographer and Movement Director for the opening ceremony which is crazy but also really exciting."
More than a billion people are expected to watch the opening ceremony which will last three hours and from beginning to end Corey has a team of 1800 people working with him, including professional dancers, coaches and a huge group of volunteers.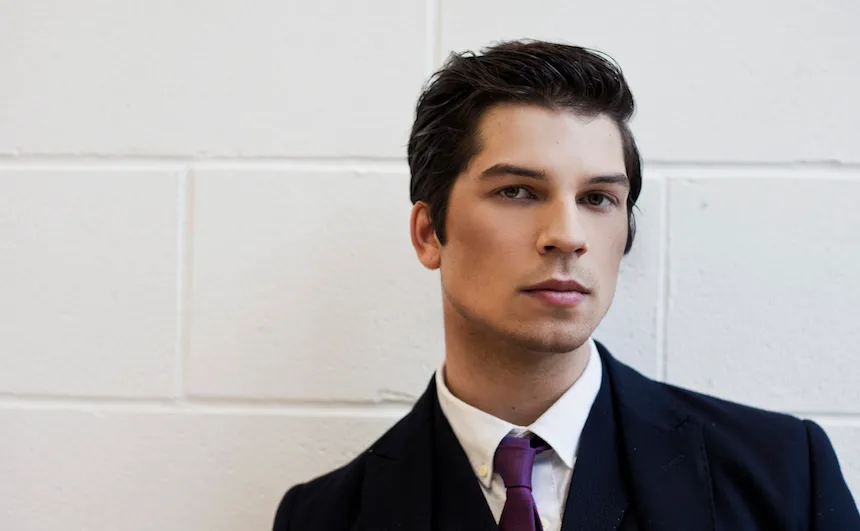 "It's massive and pretty daunting, but what's really crazy is that you do all of this work, I've been working on this for more than a year, and then you have one show, that's it. It's all over. Normally you choreograph a show and it's performed multiple times- this is a single show."
It might only be one show but at three hours long it's a mammoth undertaking and added to that is the pressure to make it something people have never seen before. Corey says the secret to doing that is to make it unique and focus on the here and now.
I purposely didn't watch any of the past ceremonies. At first I thought our team would have a whole weekend together watching them all and look at what worked and what didn't but then we just didn't have time and in some ways I think it's good because then you just focus on this show on the stories we're trying to tell in 2022. The opening ceremony will be really connected to Birmingham and we're trying to make it feel a bit more gritty than normal. It's hard because you have all these amazing ideas but you have to scale back and do what's possible when you look at timeframes and health and safety and protocols, but it's going to be amazing."
Corey and his team have been working full time on the show for almost a year and the cast and crew is now in full rehearsal mode – running all the different dances every day from 9.30am until 10.30pm. The production is so huge that a full rehearsal is only possible three days out – so it will be at the very last minute before anyone sees the entire production start to finish. And as with any production this size, Corey says there are a hundred challenges to mitigate on any given day.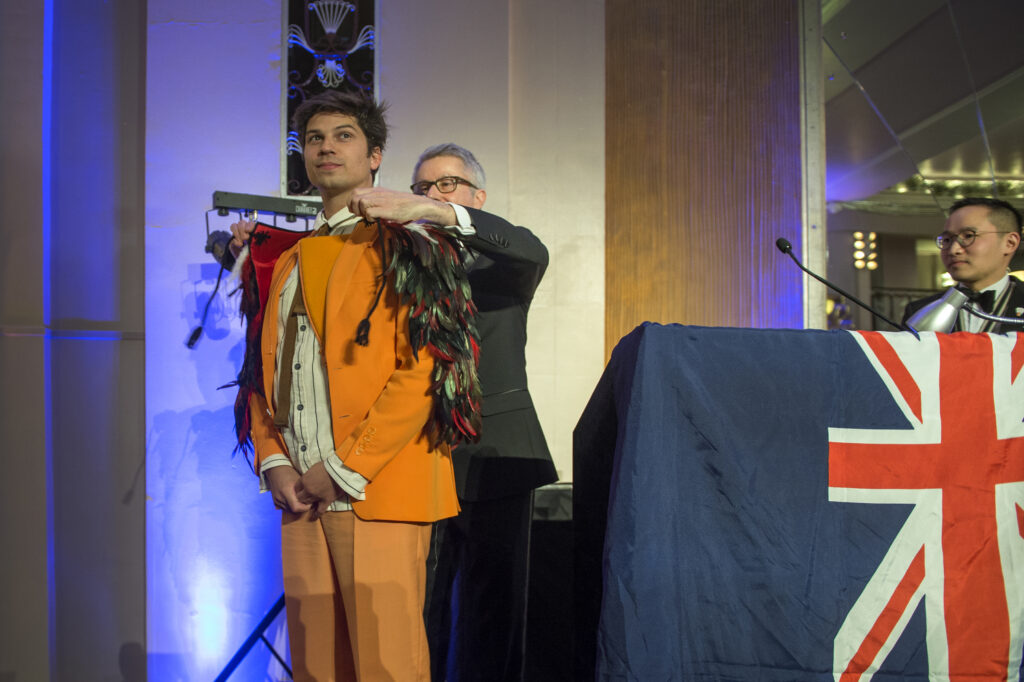 "It's funny this job has taught me incredible fire fighting ability, because every ten minutes there's a problem. I think I'm more of a problem solver than a choreographer some days. It's like a huge puzzle you are constantly doing. I spent an hour on the phone the other day working out how we get some floats offstage whilst we manage some cast exits and then some puppets coming in at the same time, but there's not enough space backstage to manage this transition. There is constantly the next thing to work out, but it will all be worth it on opening night."
Opening night is increasingly getting closer and closer and Corey says for him, success will lie in the performance really connecting with people, not just in the stadium in Birmingham, but also in the billions of living rooms all over the world.
"I want it to feel magnificent and magical, I want people to just sort of get lost in the magic of the opening ceremony. Especially in the time that we find ourselves in, still recovering from Covid, this is the biggest show to take place in three years in the UK. But we've got 40,000 people who are giving it their all and our Broadcast director is the person who does the Super Bowl, so we're in good hands."