December Update from Kea
Tēnā koutou katoa,
It's hard to believe that we are at the end of the year. This year has been a strong one for Kea. We have seen incredible growth within the community – including an increase across our LinkedIn channels of almost 60%. Another strong area of delivery has been our Kea Connect program which supports Kiwi export businesses going global. Here almost 400 businesses have been assisted by our community this year. We are pleased to share our 2022 highlights video with you below, which captures these and other key moments and milestones of the past 12 months.
This month we released our report 'Talent for the taking – How to globalise your recruitment strategies.' This report provides an in-depth look at how offshore and returning Kiwi can help New Zealand businesses address talent shortages, and provides valuable market insights and sentiment from our offshore community. The report is available to purchase via our website and will be released more widely across our digital channels and to the media in the New Year.
Finally, I'd like to take this opportunity to thank you all for your continued support of Kea throughout 2022. Without you, none of this work would have been possible. I wish you and your families a safe and happy Christmas and New Year and look forward to reconnecting in 2023.
Mere Kirihimete,
Toni Truslove
Kea Global CEO
---
---
Merry Christmas from Kea
As we near the end of 2022 I'd like to take this opportunity to celebrate some of our highlights and reflect on the incredible work of our offshore community. This year we've seen incredible growth across our community with a number of new members. We have also seen our community working hard to support Kiwi businesses with hundreds of successful connections providing in-market advice and insights. WATCH
---
---
INSIGHTS FROM OUR GLOBAL COMMUNITY
---

North America
2022 saw a return to travel for most parts of the world and many Kiwi businesses took the opportunity to visit the US markets for the first time in more than two years. Our US Regional Director Gary Fortune looks at some of the business trends we saw emerging in 2022 and explains why they will likely stick around into the New Year. READ MORE

UK and Europe
With the end of the year approaching there is still uncertainty across markets in the UK and with a cost of living crisis, the continued conflict in Ukraine and strikes across the UK all causing complications. Our UK and Europe Regional Director Sara Fogarty looks back at some of the year's highlights and also at what will be top of mind for markets in 2023. READ MORE

China
This month, China began lifting its zero-Covid policy. Most people who test positive can now isolate at home and the international traveller's quarantine policy has been reduced. This brings a transition to living with the virus across China. The search for international flights has increased 4x compared to this time last month. Our China Regional Director Rebecca Bao explains the changes and has advice for Kiwi businesses looking to travel. READ MORE

New Zealand
Like most places around the world, 2022 saw a lifting of travel restrictions for New Zealand. These changes saw a number of overseas trade missions carried out as our Government and businesses looked to reconnect with the world. Our Global Director Government and Industry Saya Wahrlich looks back at the key events from 2022 and also at what the Government will be focusing on in 2023. READ MORE
---
---
33
Number of Kiwi businesses assisted
82
Number of connections made
728
Number of connections made year to date*
BUSINESSES ASSISTED MADE IN MARKET THIS MONTH**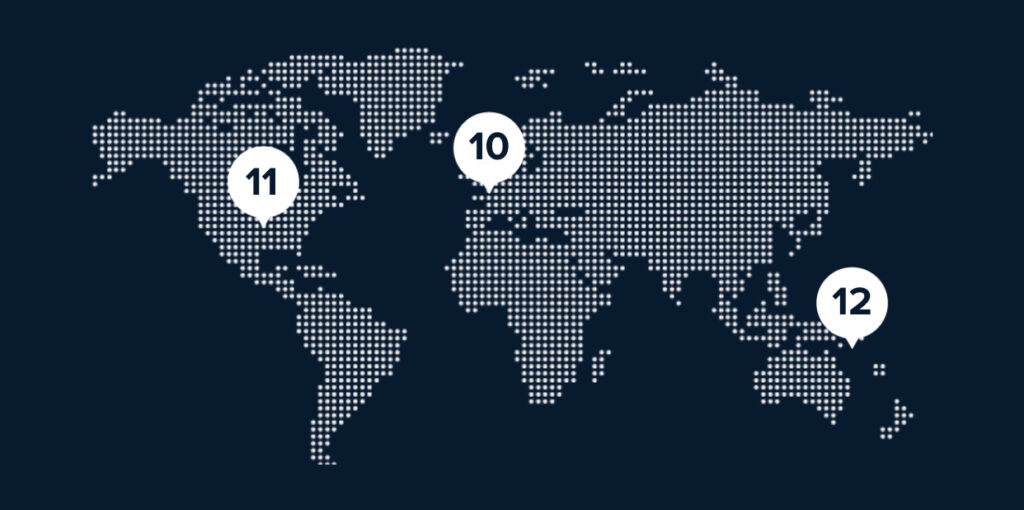 SECTORS KEA CONNECT SUPPORTED THIS MONTH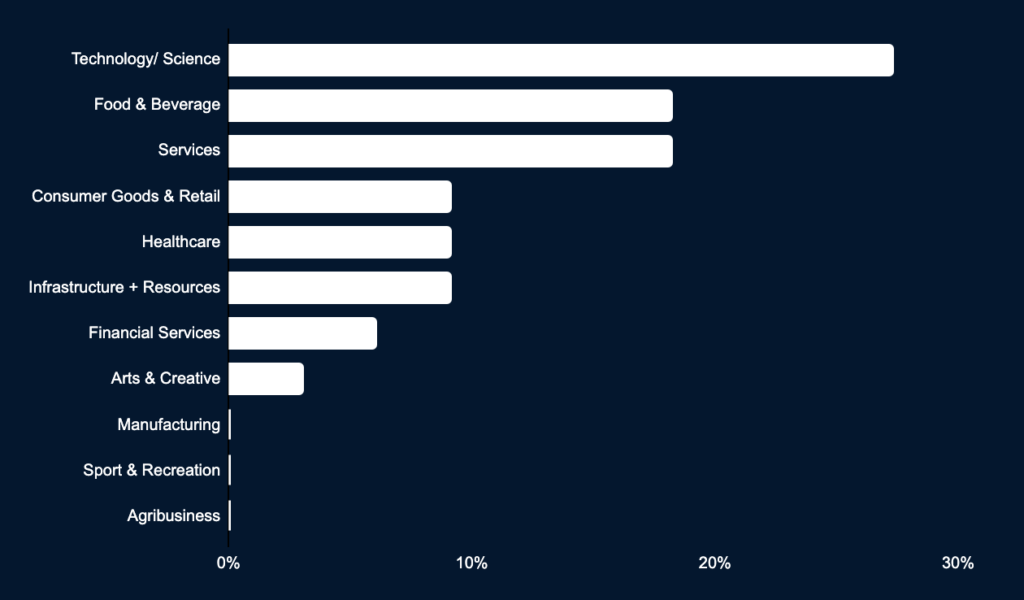 *Year to date reflects financial year commencing 1 July 2022 to 30 June 2023
**Some businesses were provided with connections in more than one market
---
GROWTH THROUGH KEA CONNECT
Each month Kea Connect helps Kiwi businesses grow by connecting them with Kiwi experts in markets all around the world. Here is an example of two businesses we helped this month.
---
Kiwi energy storage company makes crucial offshore connections
EnergyBank is a New Zealand-based venture-backed startup developing a tailored energy storage solution for the floating offshore wind market. The long-duration storage would further firm offshore wind, increase the effective capacity factor and increase the value of energy generated.
The team headed to London for a conference in the UK and Europe for 3 weeks and to make the most of this time Kea successfully introduced them to the GM of Customer Integration, Renewables and Energy Solutions at a multinational oil and gas company and the General Counsel of Investments at a global investment firm.
Powered by Flossie eyes US market
Powered by Flossie is a technology that allows multinational hair product companies to access and aggregate distribution network (salon) data. The technology solves a technically difficult strategic pain point commonly held by every product company servicing the hair/beauty sector.
The company were looking for local NZ-based tech companies who have recently established themselves within the US for insights into establishment. Kea was able to connect them with the Head of Data Science at a Kiwi fintech startup, based in San Francisco.
---
---
Deel and BNZ sign partnership agreement
A new collaboration between the Bank of New Zealand and Deel will make it easier for New Zealand companies to hire and pay staff globally and comply with local laws in the countries they're hiring in. READ MORE
Flying the Fern
Hear from 24 businesses using their 'Kiwi-ness' to break into offshore markets. New Zealand Story Group, recently launched a podcast featuring the tales of successful Kiwi businesses that have achieved international sales success, with a focus on storytelling that embraces country of origin and provenance values. Business profiles include Ecostore, Ārepa, Book Me Bob, Hybrid Bikes, FarmIQ and Trust Codes. LISTEN NOW
---
---

Bringing the taste of home to the streets of London
For Kiwi returner Marie-Anne, moving home to New Zealand had been on the cards for several years, however, it wasn't until after the birth of her second child that the family took the plunge. She talks to Kea about experiences moving home, including finding a job and settling into a new community and shares her top piece of advice for others feeling the pull of home. READ MORE

Creating a yoghurt culture
After launching in NZ in 2009, Kiwi premium yoghurt company The Collective quickly set their sights on expansion into the UK. We talk to UK Europe Head Sarah Smart about the learnings that come from business growth and ask her advice for businesses facing uncertain headwinds in markets in the UK and around the world. READ MORE
---

Is global hiring right for your business?
Kiwi companies looking to fill talent gaps in their workforce need to think creatively when it comes to hiring for 2023. For roles which can be done in a remote capacity hiring offshore Kiwi may provide a solution. However, pivoting to a global hiring model can be a challenge for businesses especially if you don't know where to start. To help we created this five step guide to help out. READ MORE
---
---
KEA TALENT FOR THE TAKING: Get your business the jump start for recruitment in the New Year by joining our February talent event which further investigates the insights released in our latest report. 'Talent for the taking – how to globalise your recruitment strategies. Hear from our panel of experts on a range of recruitment topics and strategies and have the chance to have your questions answered. Further details will be emailed in the new year to those who register their interest now. SIGN UP
---