Bringing the taste of home to the streets of London
Celebrity chef Monica Galetti has seen her passion for cooking take her around the world. While she originally studied in Wellington she's also a classically trained French chef, the author of several cookbooks, a former Masterchef UK judge, mum to a teenager and co-presenter on the BBC show Amazing Hotels – Life beyond the Lobby. Six years ago she launched her London restaurant Mere with her French husband. A lifelong dream, the restaurant combines traditional Kiwi and Samoan flavours with classical French style cooking. She talks to Kea about her road to success, how she's giving back to the next generation of chefs and why she's keen to get 10 Pacific Island chefs to join her in London.
When celebrity chef, former Masterchef judge and Kea World Class New Zealander, Monica Galetti comes home to New Zealand it's to top herself up with some much needed family time. 
"I've always been about family and it's something that I really crave and I miss a lot, living in London. To me family and your culture is everything, I'll always carry that with me. I love to come home to New Zealand and catch up with all the cousins and the aunties. My family are very proud of everything I've done but they love to take the mick as well. They are always saying 'oh I remember when you used to burn those potatoes.' Luckily now I'm at an age where I can give some flak back to the aunties and they can't smack me."
A Samoan born girl who grew up in New Zealand, Monica has always blazed her own trail. She started cooking at the age of eight and went on to do her chef's training in Wellington. From there she began entering cooking competitions around the motu and found out she had a 'bit of a knack for it'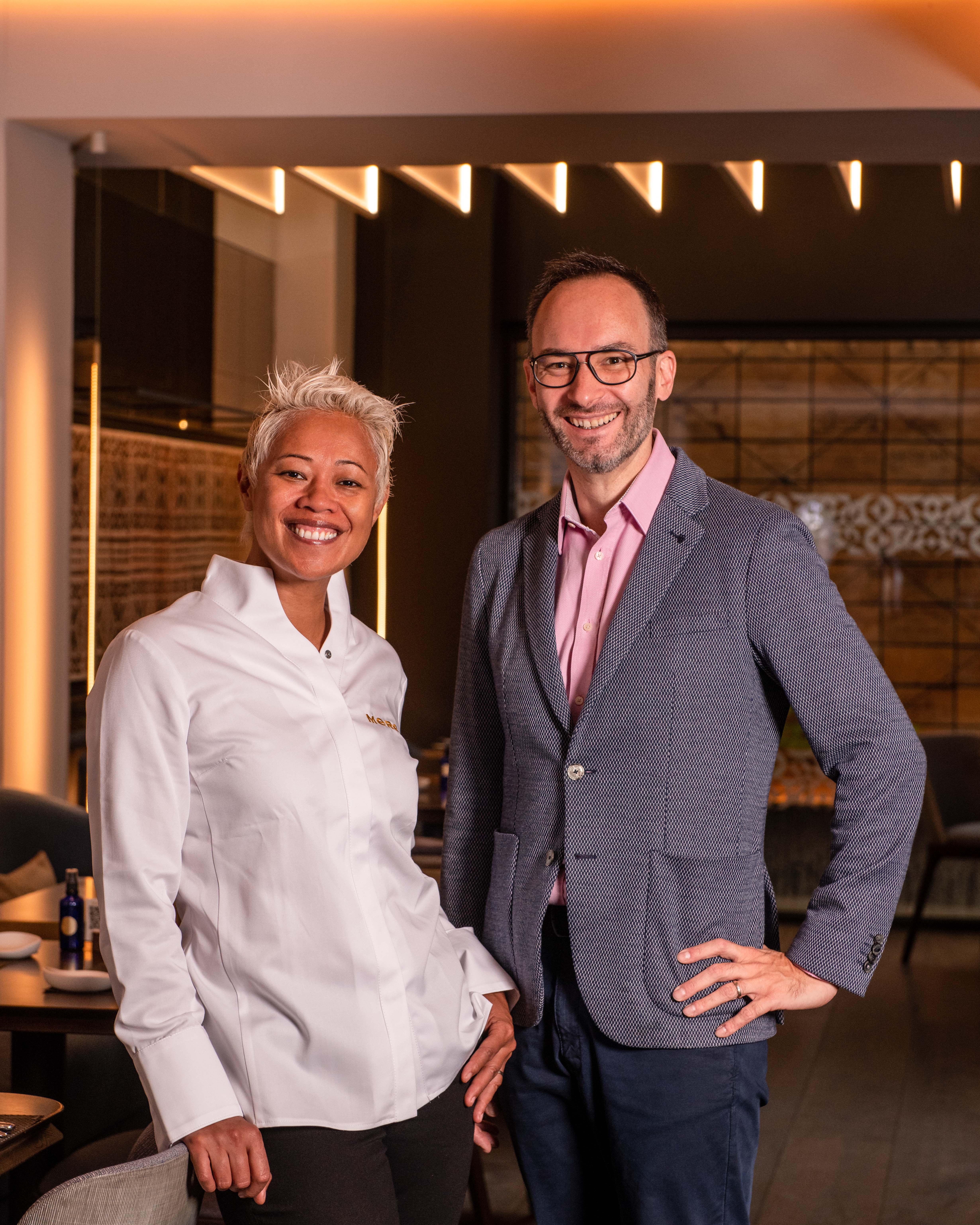 "I was doing quite well so I started representing New Zealand internationally and as part of that, I came to London in 1996 for a competition and then some training and I just fell in love with Europe. I returned home to New Zealand to save some money and then headed back to spend a year training and learning – somehow that was 25 years ago and I've never left."
Monica has worked all over Europe and has been classically French trained by renowned French chef Michel Roux Jr, at his two Michelin star restaurant Le Gavroche. It's also where she met her husband and business partner David Galetti. In 2017 the couple opened their restaurant Mere in London.
"Mere encompasses everything I love about food, the menu is seasonal and we make everything from scratch. I bring my Samoan and New Zealand influences into that. On the menu I have a dessert called a hokey pokey with the ice cream and a take on a chocolate dessert based on my favourite Kiwi chocolate biscuit, the Toffee Pop and we finish it in the room with a bit of Samoan coconut grated over it. I also have a pie fala which is a Samoan pineapple pie that I used to have as a child."
"Sometimes I almost pinch myself when I look around and watch my team working and I think wow, these guys are doing it with me. This restaurant is ours. That gives me a huge sense of pride, just watching everything flow smoothly."
Monica's passion for cooking has opened all sorts of doors for her and she is keen to support and inspire the next generation of chefs, something which she has had the opportunity to do during her time on MasterChef UK.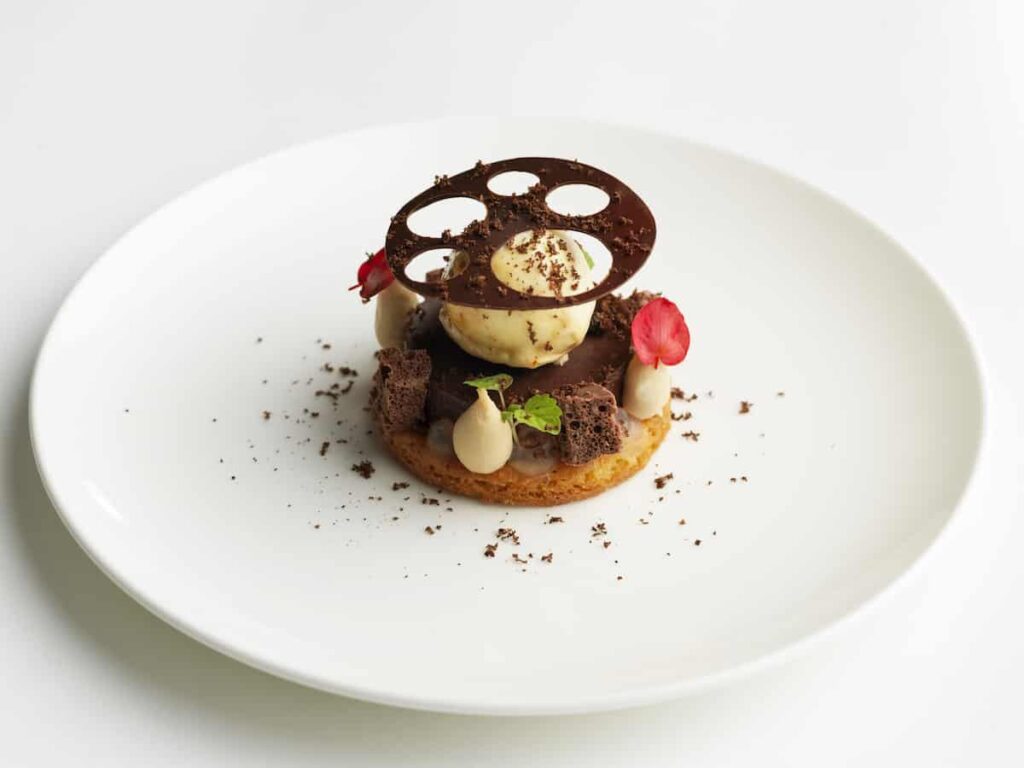 "In 2008 I was asked to appear on MasterChef as a guest chef, it was originally meant to be a 15 minute stint but my role grew and I've been part of the show for 14 years. It's been an amazing journey which has allowed me some fabulous opportunities to meet great people and discover a lot of wonderful young talents coming through, who are now really going places and absolutely killing it in the restaurant scene here in London."
Her work on MasterChef has opened other doors, a few years back she was approached by the BBC to co-present the show Amazing Hotels – Life Beyond The Lobby. While the role is hard work, Monica says it allows her to travel and learn from different cultures as well as experience opportunities outside of the kitchen.
Along with her work commitments, Monica also makes sure she has time to give back to her community, volunteering at a local soup kitchen and acting as an ambassador for StreetSmart, a Uk based charity which helps the homeless.
"StreetSmart works with restaurants to get them to spend a few months each year donating a pound off each bill to help those who are doing it tough, in the current financial environment I think it's really important to support those who are having a hard time, to step back and try to help out where you can."
Monica says she wasn't someone who grew up with a silver spoon in her mouth and says her success is down to hard work and determination. Her advice to others is to take advantage of the opportunities that come your way and to put yourself out of your comfort zone to create them.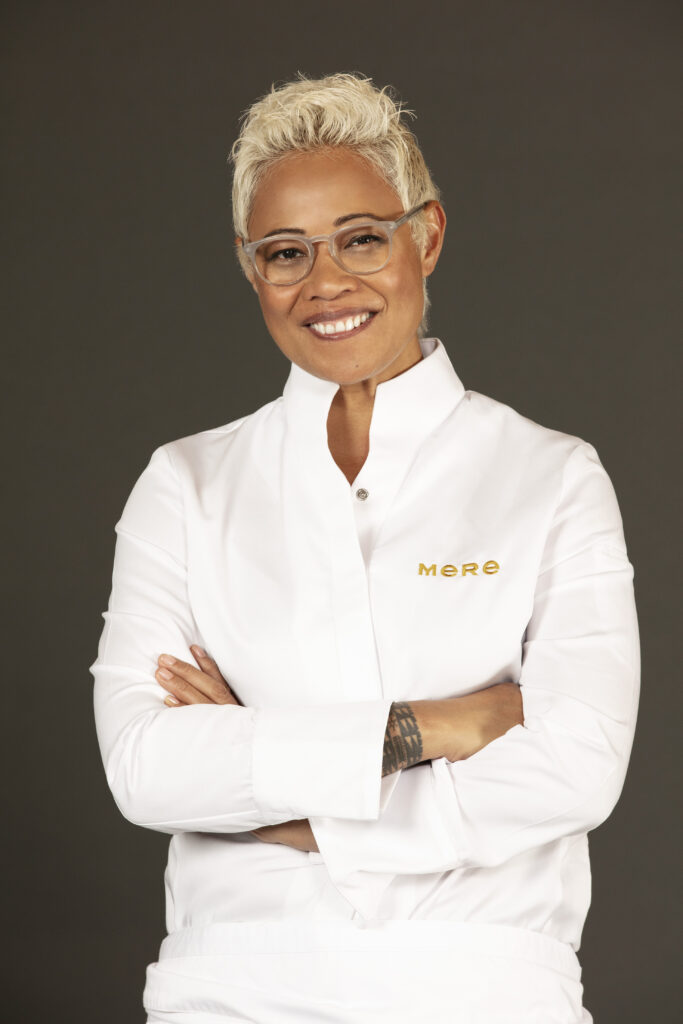 "It's not always gonna be easy and you've gotta work hard to keep going. But I would encourage people to buy that one way ticket to somewhere to try and follow a dream. It's a frightening thing to do, especially leaving the comforts of family and friends, but you shouldn't give up just because something scares you. After all, if it doesn't work out you can always come home and try again. There is no shame in trying something that doesn't work. I'm a firm believer that you become stronger because you have no other option."
"As a young Kiwi I had a fire in my belly to try and be the best that I could. I used to see stories about the Roux family and knew I wanted to learn from them. Damn it was hard at some points and of course I was homesick, but I wanted to be sure that I left for a reason, that I would achieve something no matter what."
When it comes to looking ahead there is no shortage of things on Monica's plate but she's also a master at juggling. Right now she'a in the middle of filming the fifth series of Amazing Hotels and while she's bowed out of MasterChef for this season she's not ruling out returning in the future. With restrictions lifted and the festive season coming up she has Mere to focus on and of course her family. But in the future there is one more thing she's keen to add to her plate.
"I'd love to open a Samoan restaurant over here. That would be amazing. But I need Samoan chefs, I need Pacific Island chefs, there aren't a lot of us here. To make it work I would need about 10 people, so if you're a Samoan who's passionate about cooking, get on that plane and come and join me."