Aerospace opportunities take off in Christchurch
In 2022 the Government developed a new Aerospace strategy to help set the general direction of growth in order to build a globally-competitive sector by 2030. Much of that growth is concentrated in Christchurch, a geographically strategic city which supports a thriving Aerospace community and offers huge opportunities to Kiwi looking to benefit from the New Zealand lifestyle but still work on global projects. We caught up with three Kiwi making their mark on the industry and encouraging others to join them.
At just 26 years of age Emily Blythe is tackling the big problems. Her company, Pyper Vision, creates safe visibility at airports by dispersing fog using a specially designed drone. The drone distributes a non-hazardous powder which, as it falls, kickstarts the natural dispersal process within minutes.
As far as Emily knows, it's a world first solution, and one that's very close to her heart. Growing up in an aviation family – her mum is an air traffic controller and her dad and grandad are both pilots, she saw first-hand the problems fog can create for airports and decided to do something about it, but she couldn't solve the problem on her own.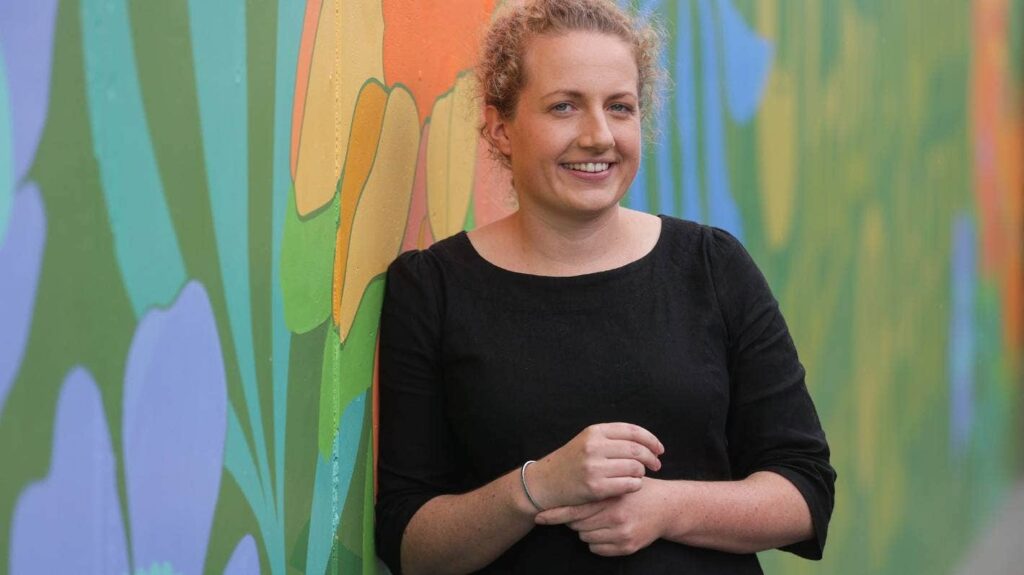 "The beauty of being based in Christchurch, surrounded by such a strong aerospace community is that from day one Pyper Vision was able to lean into the expertise that exists, whether it is setting up an advisory board of airline regulators, pilots and passengers, or being able to access staff who have the training and skills to help us grow. To have that ongoing support has been invaluable."
The Christchurch aerospace community has grown substantially over the past decade or two with industry body Aerospace Christchurch, set up in 2018. President Mark Rocket says when it comes to industry growth, Canterbury has a distinct advantage over many other cities both in New Zealand and around the world.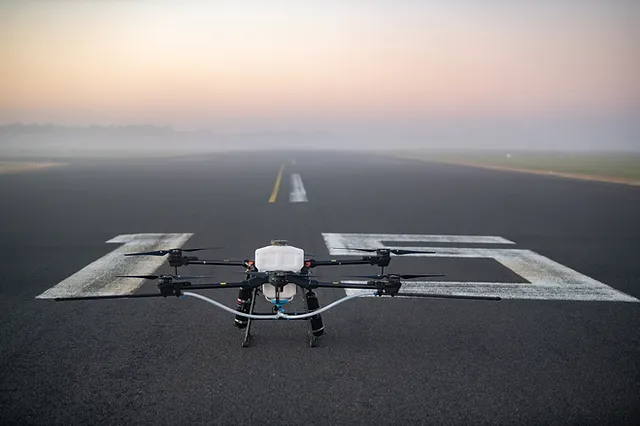 "Christchurch has open skies, variable terrain, we're close to the coast, plus we've got the second largest manufacturing capability in the region and a good international airport. We can also offer great lifestyle benefits for people with the ocean and the mountains. We're also New Zealand's only gateway to Antarctica so we have hundreds of researchers that go through the city every year. I think there is real potential to set Christchurch up as a real global R&D hub for space and advanced aviation work."
Mark knows a thing or two about the global space industry, aside from his work with Aerospace Christchurch he was a seed investor of Rocket Lab and served as the company's Co-director from 2007 to 2011, he's worked with the Government to develop a space strategy for New Zealand and is also the founder of Kea Aerospace, a company which is building a solar power aircraft that flies in the stratosphere and captures high resolution aerial imagery for applications such as environmental monitoring, precision agriculture, disaster management and maritime awareness.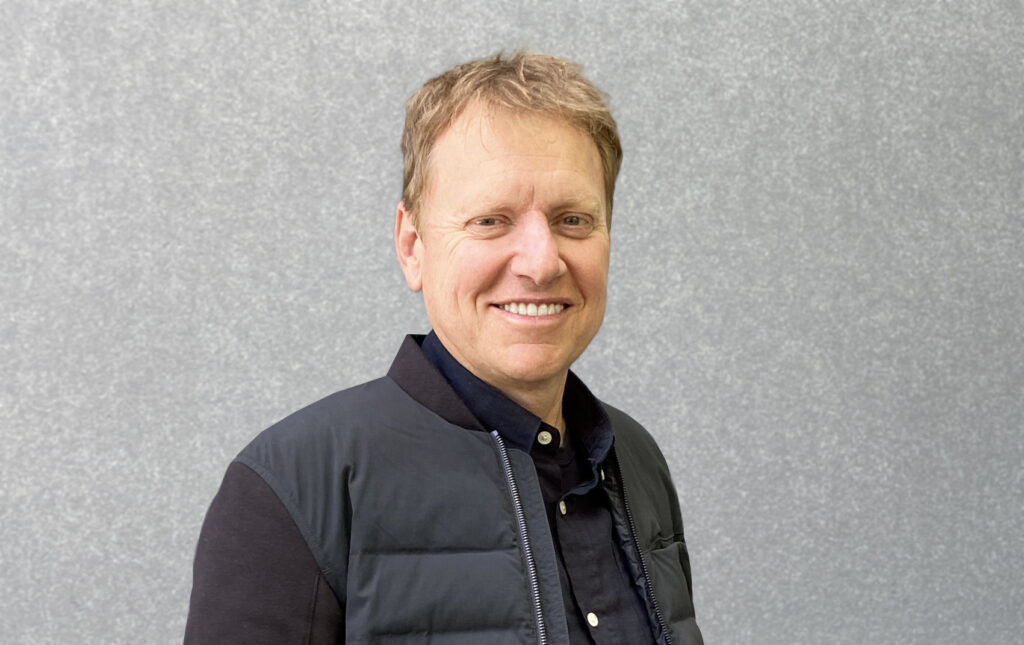 Mark sees huge opportunities for the future of New Zealand's aerospace sector and wants to attract more companies from around the world to set up in Aotearoa.
"We have a lot of world leading projects going on in Christchurch right now, we need to sell the concept better so that people fully understand the scope of the industry, the speed at which we can get things done and the opportunities that presents. When we started Rocket Lab, people thought we were a bit crazy starting a rocket company in New Zealand and going up against the likes of America, China and Russia. But we can do things in a different way here, we've got a lot of innovation and ingenuity and we just seem to be able to get things going quickly and cost effectively."
One offshore Kiwi who was impressed by the opportunities Christchurch offers was Jenny Blackburn. Jenny did a degree in Mechanical Engineering in the US, before completing a masters in Turbo Machinery in Sweden and Greece she then moved to Germany and did some travelling around the UK before deciding it was time to return home. She applied for a role as a mechanical engineer in the propulsion team at Dawn Aerospace, a company which provides in-space propulsion technology for satellites, and is also flight-testing a spaceplane technology demonstrator, the Dawn Mk-II Aurora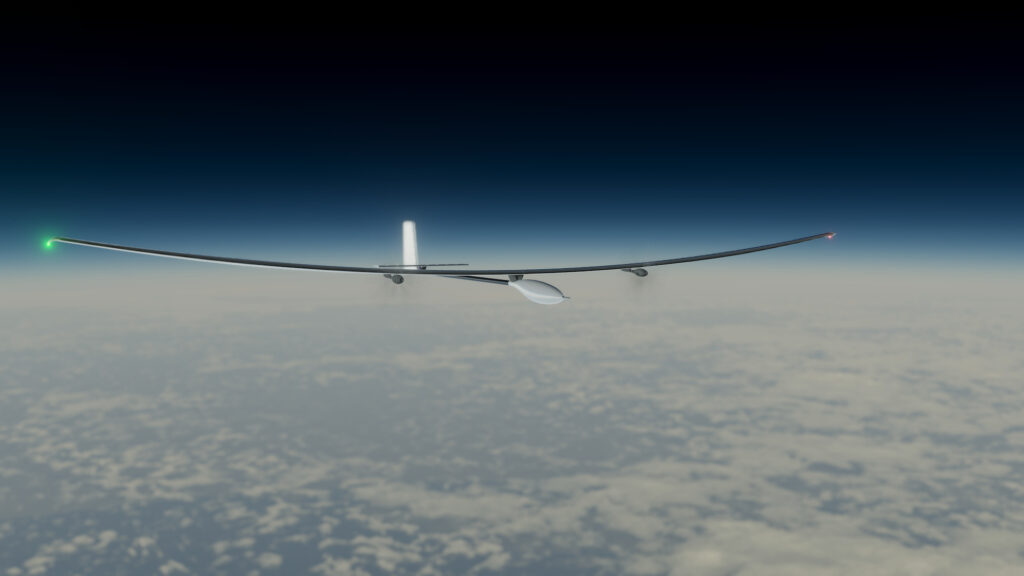 "As an offshore Kiwi, I never knew there was an aerospace industry in Christchurch until I got the job here, but even just at Dawn there are so many opportunities. I'm a mechanical engineer, we have structural engineers, electrical engineers, mechatronics engineers, we have roles in aviation etc. The thing with start up companies is that you have to know a little bit of everything. We are designing something that's never been designed before so there are lots of little things that crop up all the time and you need to be able to apply problem solving skills in lots of different ways, it's one of the things I love most about the job – all the different ways you can really be part of something so new and exciting."
Jenny says for those who are new to Christchurch or to New Zealand's space sector there are plenty of opportunities to connect with other passionate people, something which makes a big difference to returning Kiwi like herself.
"Aerospace Christchurch holds meetups regularly, Canterbury university has rocket clubs and last year we launched Women in Space, a network for women working in the aerospace industry. We also have mentorship programmes working with people who want to get involved in the sector, so there are so many opportunities to get involved and bounce ideas off people and grow your networks.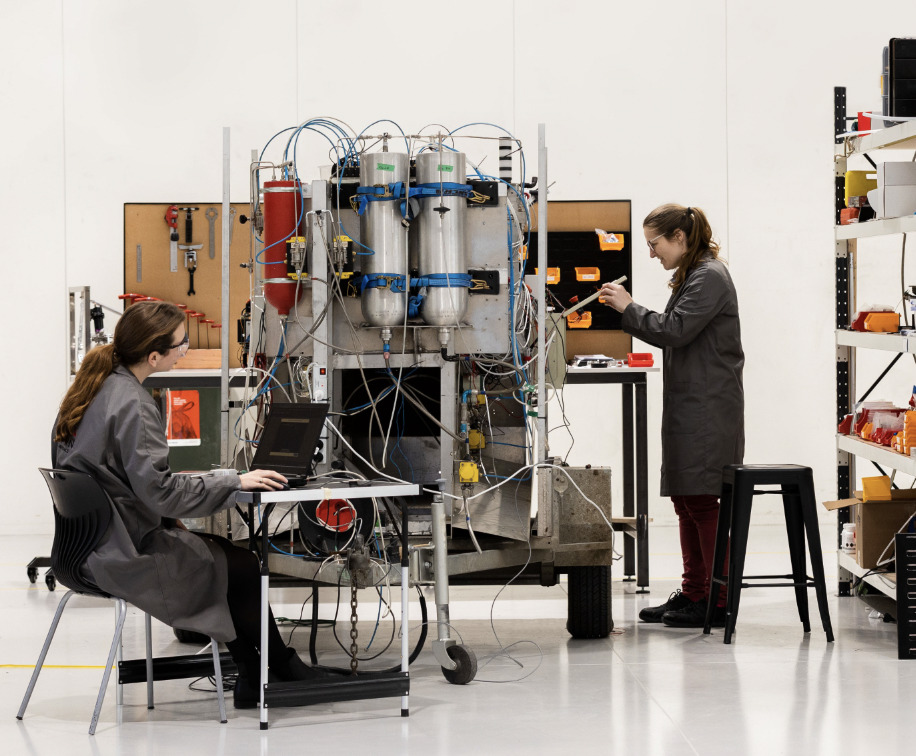 Christchurch's aerospace sector is vast and encompasses aviation, space flight, rocketry, manufacturing, engineering, geospatial mapping, data analytics, education, training and services. The scale of growth in the sector has been incredible and Emily has some parting words for any offshore Kiwi wanting to return home and be involved in global, cutting edge projects
"While there has been a huge amount of work to build the aerospace talent pipeline in Christchurch we still need more people. There is a real need to bring more experience back home. A lot of these companies have deep aerospace knowledge, but there is a real opportunity to combine that with business expertise. For example bringing in people who understand how to scale into different markets, how to scale manufacturing processes, or how to get better product iterations going. There are enormous opportunities to bring in people with that global viewpoint, who can help support the narrative as these companies grow. We are also at the stage where we've got the training capability to bring in people who don't necessarily have an aerospace background and train them into new roles, which is pretty cool. The opportunities are endless."
This content was created in partnership with ChristchurchNZ. To discover more about Christchurch's aerospace industry here