'Your network is your net worth'
Rugby Bricks is a New Zealand based company which sells kicking tees, manufactured in Dunedin to players around the world. In 2019 4 kickers at the Rugby World cup were using their tees, this year it was 24. Rugby Bricks Managing Director Kale Panoho talks to Kea about the company's startup journey, the challenges and rewards of keeping their product New Zealand made and why connection has been at the heart of their success.
Like many great companies Rugby Bricks started as a solution to a problem for founder Peter Breen. Pete was playing Rugby for Otago in the ITM cup and couldn't find the right sort of tee to suit his kicking style, so set out to make his own. He soon realised that his solution could help others and so started his company 'Rugby Bricks' based on the idea that you build success brick by brick.
As the company began to take off Pete realised he needed to bring in some help and so reached out to an old friend, Kale Panoho who was working in LA for a marketing agency he had co-founded. Kale says that initial meeting turned out to be the start of something bigger than he could have imagined.
"Pete and I had gone to polytech together and played Rugby together so I was immediately interested in his company, not just the tees, but also the community he had built around the brand and the content he was producing helping teach players of all ages and stages the fundamentals of the game. I had some experience scaling e-commerce companies and so when he asked me to come on board in a co-founder role I said 'sweet it can't be that hard' those turned out to be famous last words! It was really hard and it still is, but I am so privileged to be part of it and really stoked to see how we have grown over the past five years or so."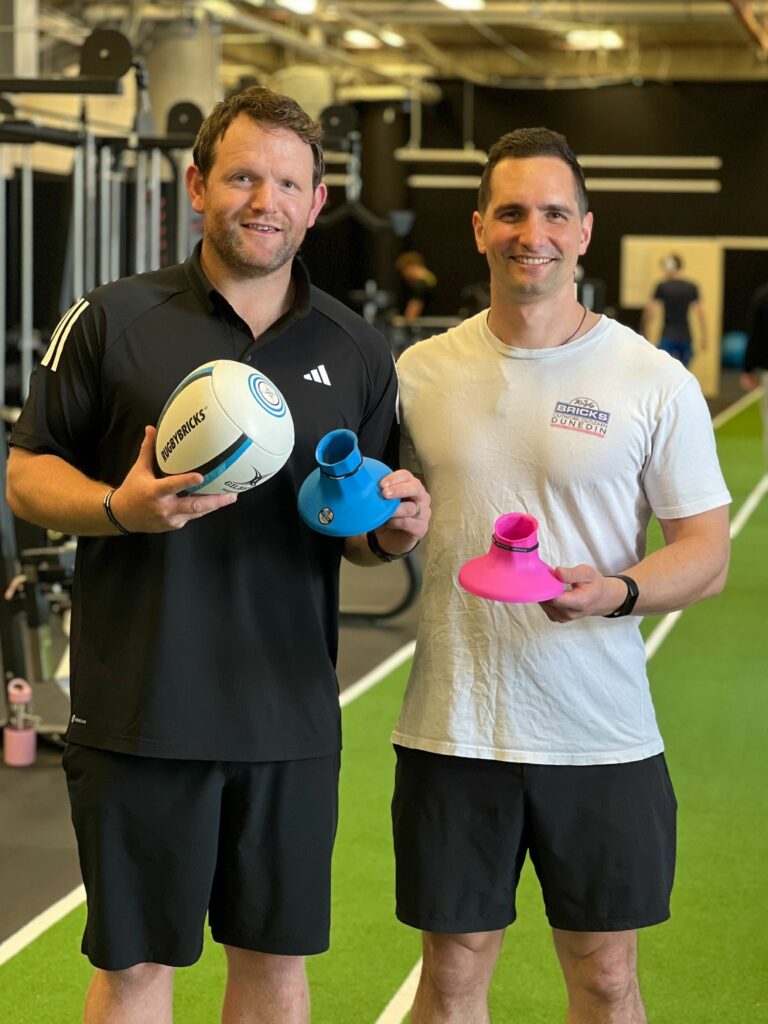 Rugby Bricks has experienced year on year growth of around 80-100% and Kale says one of the proudest moments was seeing their product on show at this year's Rugby World Cup in France with 24 international kickers using their tees. But he's quick to stress that the success hasn't been without hard work and a lot of challenges along the way.
"I feel like no matter how many things we manage to achieve there is always a fire burning in the background somewhere. It's been hard work, especially when you come up against an area you don't have expertise in. Pete is a great product person and is great in front of the camera and our social media following is around 450,000 plus. I have a background in marketing and data so we tend to focus on those things, but when you are focused on that, then operations suffer, so it's been a balancing act, trying to scale and grow and operate on a lean budget but still ensure parts of the company aren't suffering because of it. We have focused on our strengths which is great, but because of that we have also uncovered some big weaknesses."
One of the biggest challenges the company has faced is around their determination to keep their product manufactured in Dunedin while also meeting time constraints and demands of international buyers.
"Our turnaround time in our supply chain is almost 20 weeks, to get the product made, manufactured and shipped, and that can be hard. We have been lucky to have high customer demand but when people have ordered a product from your website and then three months later they still don't have the product you have a big problem. It also makes it quite hard to predict cash flow and manage orders."
Despite the challenges Kale says moving the manufacturing to somewhere like China, which would be cheaper and faster to ship internationally is not an option.
"We're big on where we grew up and on representing Otago where we both played Rugby. Saying we love and care about our home is pretty important to us. I'm Maori and we're a Kiwi company, we want to hire locally and create opportunities for rangatahi. We want to be able to manufacture our products here and give back to our economy, even though we have to take the hit on some things because of it. I don't ever see that changing – if we had other smaller product lines in the future we may look at offshore manufacturing options but our primary product that generates the bulk of our revenue will always be New Zealand made. That's something that's really important to us."
Kale says one of the best parts of the startup journey has been realising how many people are willing to support the Rugby Bricks vision and are prepared to share their advice and learnings in areas where himself and Pete have needed support.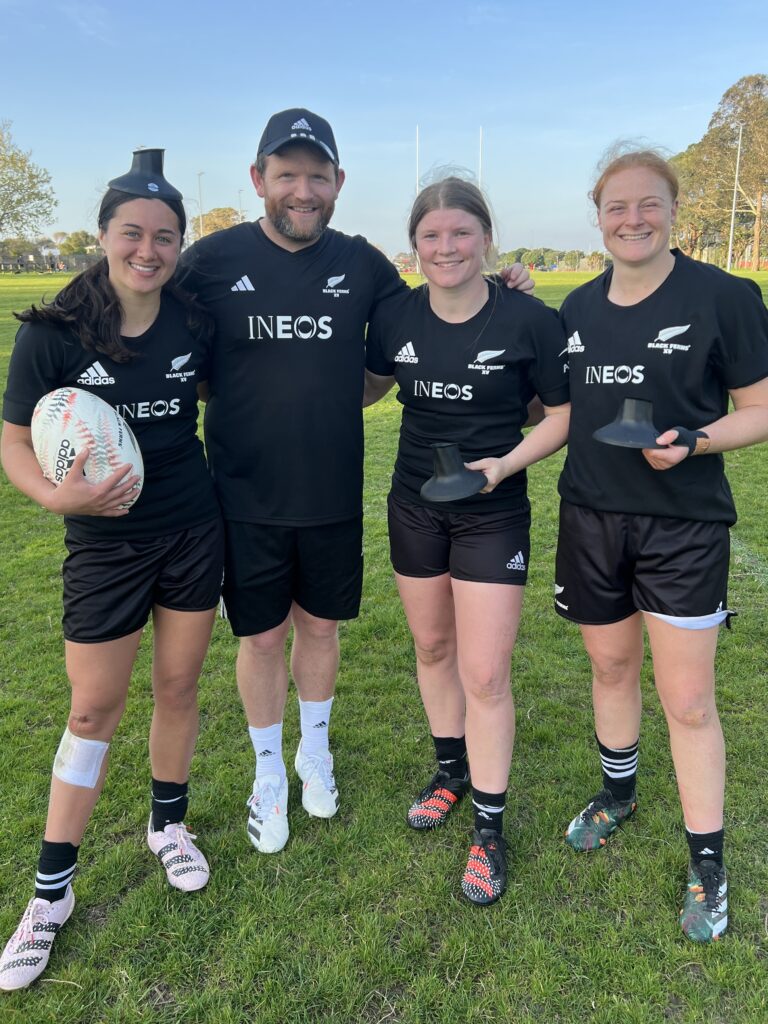 "Networks like Kea Connect and NZTE have been amazing, Kea connected us to Sean Fitzpatrick in the UK and Sean texted me when I was on a train in LA. I wanted to stand up and scream guess who just got in touch with me – an absolute legend of New Zealand Rugby, the only thing that stopped me was that no one on the train in LA would understand the significance of it. But that one connection from Kea literally opened five doors for me. Sean was amazing, he phoned me and then we were able to meet in London and his ideas and advice were so valuable. We were also connected to a number of other amazing Kiwi who have all been really helpful and have provided incredible advice for no other reason than their desire to support a Kiwi start up. It's true what they say it's not what you know it's who you know and as a Kiwi startup your network really is your net worth."
Rugby Bricks have a target of 150% growth year on year and Kale says the current focus of the company is looking at the role technology can play in their products. Despite the ups and downs he has no regrets about the journey and says his best advice to other founders is to expect problems from the very beginning.
"When I started out I had this idea that things would go as planned, I don't know why I just didn't expect the constant challenges but actually it's those challenges that create growth for you as a company, so my advice would be to expect problems and then surround yourself with good people who can help you solve those problems. To be able to reach out to people and say 'Hey I can't work this out can you help me', is one of the best things you can do, and if you know things are going to be a bit crazy from the start then I think you are better prepared to tackle each challenge as it comes along."