Thoughts from founders – the changing UK landscape
This month we catch up with Binu Paul, who specialises in founding startups in the fintech sector, setting up new innovation capabilities for large public sector agencies as well as leading business strategy and stakeholder management at mid-sized global firms in the private sector. Binu shares some on the ground insights from the UK right now and offers up his advice for Kiwi looking to explore the market.
Tell us a bit about your career journey
My work has been spread across the financial services and technology sectors, with my focus over the last decade predominantly in the confluence of the two. My capabilities span a number of disciplines including stakeholder management at C- and senior levels, bridging the gap between industry and regulation, product/solution ideation, execution of go-to market commercialisation strategies as well as strategy execution and governance. I also gained a broad set of general management, business development and operational skills in my time as chief executive of a research and asset consulting business and steering its successful exit to a national stock exchange. I have excelled at influencing business and community wide changes working with all levels of stakeholders – one example being the successful setup of a cross-governmental service to help support the fintech community in New Zealand. Having worked in India, New Zealand and in the UK I have been fortunate to see first hand the merits of adopting a diversity and inclusion lens when standing up and managing teams.
You've been based in London for sometime now – what changes will newly arrived Kiwi face when landing?
Kiwis moving to the UK in the past 9 to 12 months have faced quite a different experience to those landing here pre-pandemic and pre-Brexit. For recent arrivals and prospects soon-to-arrive, there is value in keeping track of the changing ground realities. Building on top of post-Brexit and post-pandemic market dynamics, a consistent hike in headline borrowing rates has had a direct impact on the job market as well as on the cost of living. Starting in Dec 2021 the official interest rate has been raised 14 times to stand at 5.25% today. Loosely in track with that, mortgage rates have risen from about 1.5% to about 6% over the same time – a significant jump for landlords re-fixing their mortgages this year and over the next few months. This is continuing to feed into rental prices. I can't speak for the rest of the UK, but relative to just 3-5 years ago, London today is a very expensive city to live in. Period. Average rental prices are up 5.3% in the year to June 2023 – that's the official stats. In reality, not only is finding a suitable rental becoming more challenging but rent increases from the past few years can be multiples of the official figures. On the bright side, over the past few weeks rates appear to have plateaued.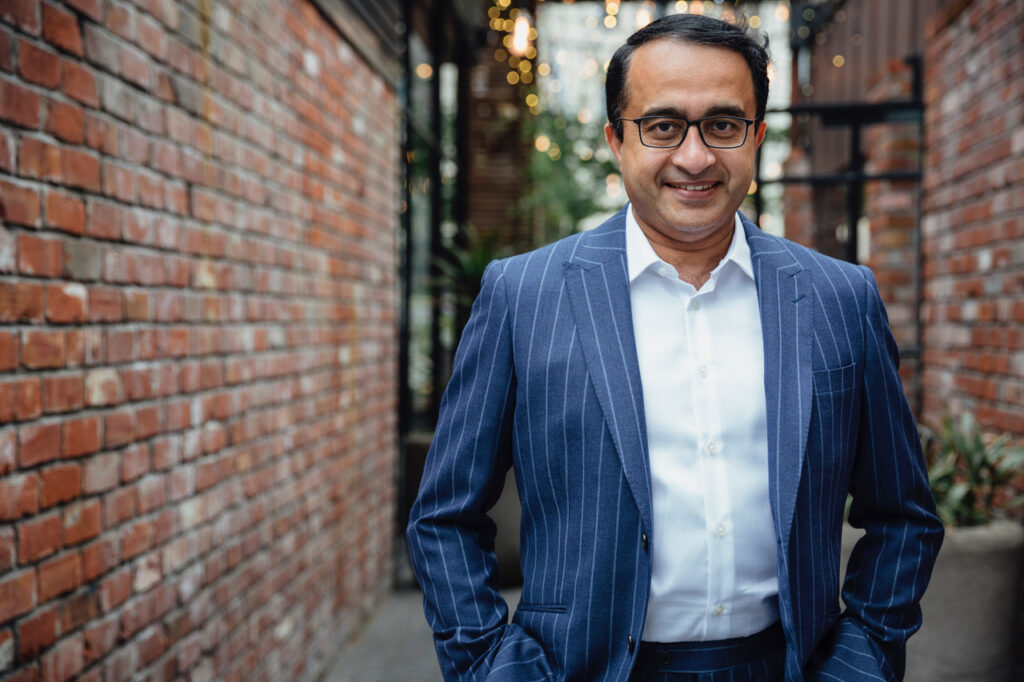 Have these changes also affected businesses?
Sustained increases in borrowing costs has impacted businesses, to varying degrees and in particular have had a direct impact on financial services and consulting firms. With a cost of living crisis in full swing businesses are at best consolidating or looking to shave items off their books – whether that be talent or otherwise. Private equity models have been stressed given that many portfolios are made up of businesses bought at historically low borrowing rates just a few years back and now facing much higher interest costs. Venture capital has become more discerning when committing funds, preferring cost cutting as a first step. Large, established financial institutions such as banks have also tightened their belts. This has also seen a marked drop in demand for consulting services. One of the big four consulting firms are laying off 3% of their workforce (about 800 staff), which follows on from another firm which shaved off 5% of their staff in August.
What's your advice for those looking to explore the UK?
It's not all doom and gloom, however those heading this way should be prepared. Factor housing and rental trends into your budget and make sure you have the funds you need. If you are planning on looking for a job upon landing you may have to wait a bit longer than you had originally planned to land a suitable role so prepare for the eventuality as well.
If you're looking to expand your business into the UK market in the coming months make sure you do plenty of research and spend some time on the ground talking to others before you make a final commitment. Right now there are opportunities for NZ-based tech businesses to scale successfully into the UK using a targeted approach, the UK is a stable, high-opportunity environment with an aligned business landscape to Australia and New Zealand, especially after the recently agreed FTA's.
There is much debate over where the UK is headed economically, but remember individual experiences will vary. As someone once quoted, when your neighbour loses their job, it's a recession. When you lose yours, it's a depression.