There's no place like home
Sports reporter Ashlee Tulloch has spent the last seven years working in Spain for the International Olympics Committee's (IOC) 24/7 digital platform – Olympic Channel. She's covered the journey's of countless athletes from around the world as they prepare for the next games and beyond. While she loved her job, the constant travel and the distance from New Zealand eventually prompted Ashlee and her Kiwi partner to return home to Auckland this year. She talks to Kea about her time offshore, the lessons she learnt and why coming back to Aotearoa has been a positive next step in her career.
In 2014 Ashlee applied for a young reporter scholarship to attend the Youth Olympics in Nanjing, China. She embarked on her first big overseas adventure, an adventure which left her waiting more. Two years later she was in Norway covering the Youth Winter Olympics with the support from her Kiwi employer, Newshub, when she learnt the IOC was launching their own digital channel which would be based out of Spain. She applied for a role and before she knew it was on a plane to Madrid.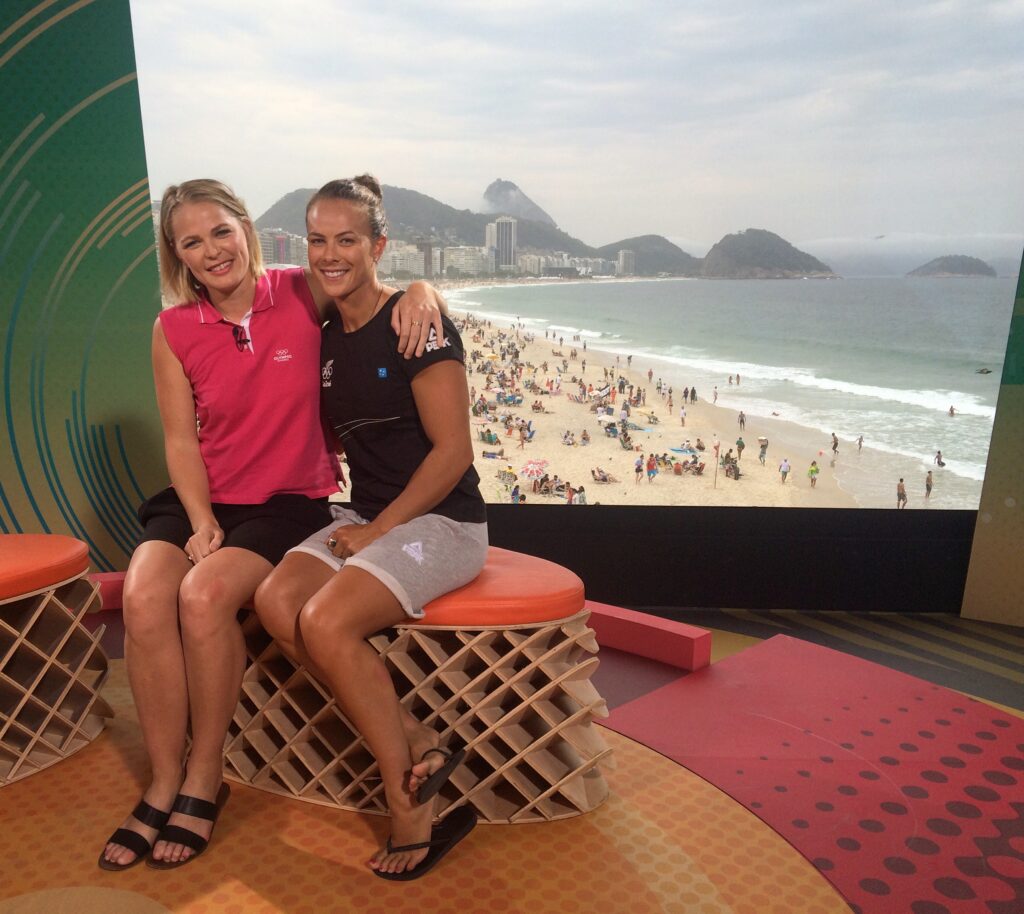 That was the start of seven crazy years in an incredible job which took Ashlee all over the world. A day after landing in Spain she was on a plane to South America to cover the Rio 2016 Olympics and from there the whirlwind never really stopped. The Olympic channel and Olympics.com tells athletes' stories before, during and after the Olympics every four years. She worked with a team that provided constant exposure for sports and Olympians 24 hours a day, 365 days a year in 12 languages.
Ashlee admits she likes to do things 'a bit differently' and the idea of moving to Spain appealed to her more than a traditional OE in somewhere like London.
"I have always wanted to learn how to play the guitar, so I had this grand idea that I would move to Spain and learn to play the guitar while also learning to speak Spanish, but those two things are much easier said than done."
The Olympic Channel hired staff from all over the world so Ashlee's immediate workmates came from places like Kenya, Malaysia, Germany, the UK, Italy and Spain. Despite being based in Madrid the common language in the office was English and so the opportunities to practise Spanish were not as common as Ashlee had originally thought.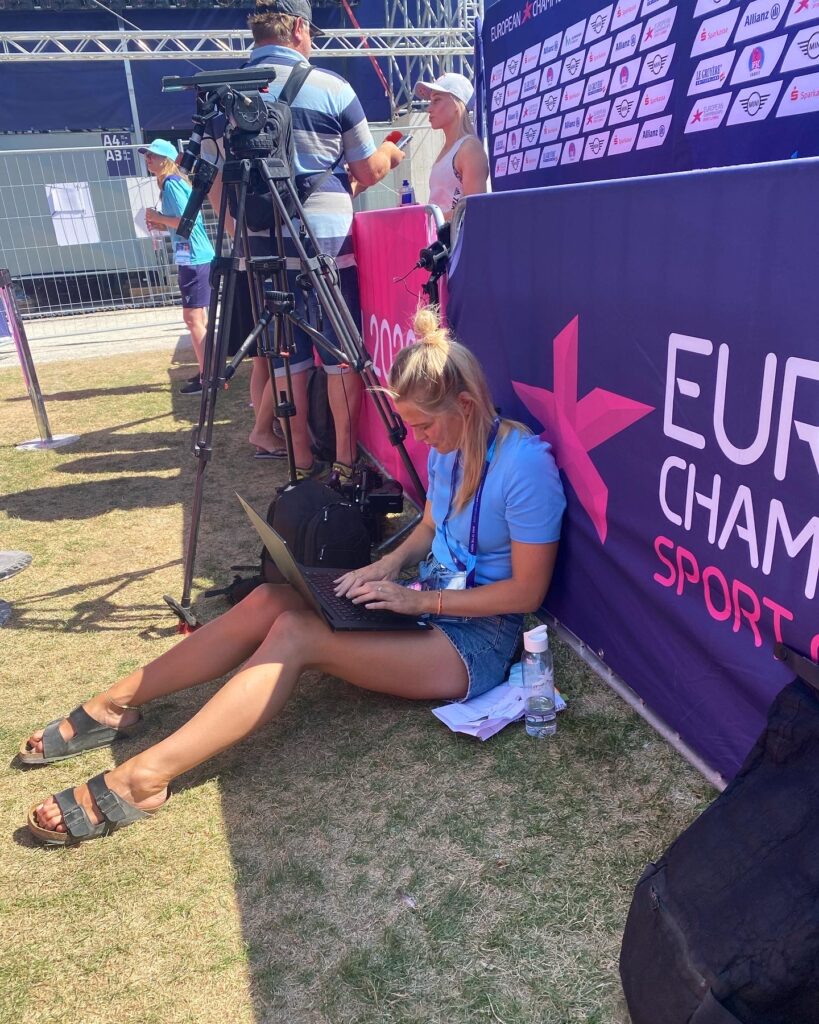 "What was really great is that we were a new team from all over the world, all going through this new experience and adventure together. Some people had children and we would have gatherings where they would bring their kids along and the kids were speaking fluent Spanish with our Spanish colleagues. They were picking it up so quickly at school and much faster than their parents and the rest of us."
Along with the language there were also other things that Ashlee had to learn as she adjusted to life on the other side of the world.
"While I was in Rio, I bought a bunch of postcards and on the plane I wrote to all my family. My dad is from a big Maori whanau and he has 13 Uncles and Aunties so I have a lot of second cousins that I wrote to, but once I landed back in Madrid it took me three months to send them because I couldn't find stamps anywhere. It turns out you buy stamps from the tobacco shops in Spain and that's somewhere I never would have thought to have looked."
That was just one of the many, many lessons she learned along the way.
"I used to think it sounded silly when people would say 'travel changes you' but now I see what they mean. I think it's more than just travelling to places, it's living and immersing yourself within a new culture and community. It's going through the transition of trying to establish yourself in a different country and understanding your identity there that really changes and impacts you. I think that growth and those experiences are really positive things."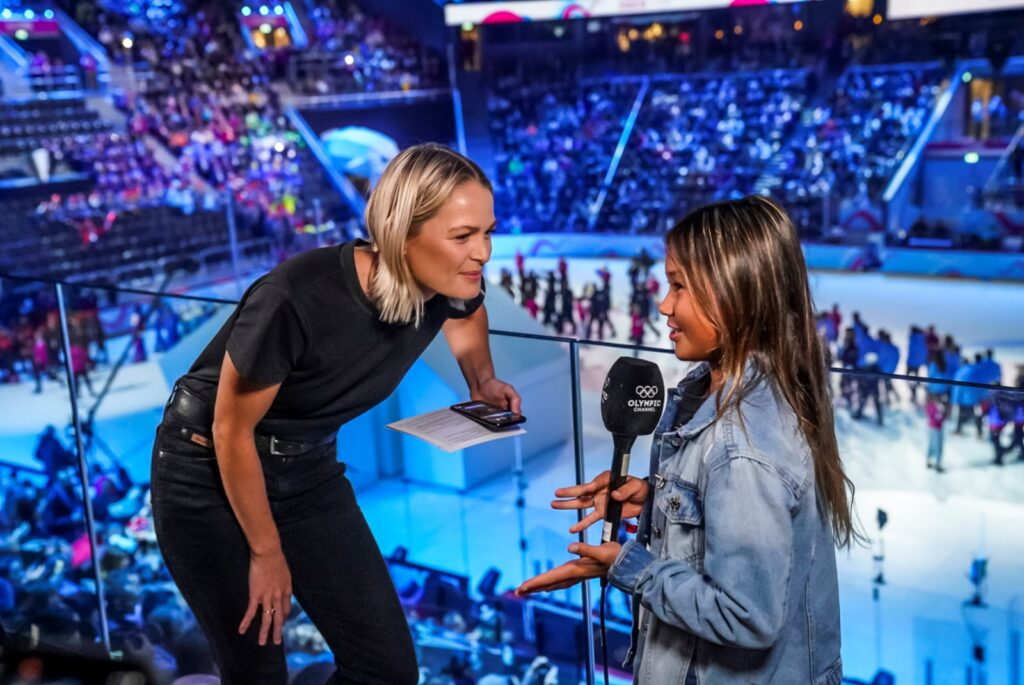 Despite loving her time overseas, Ashlee and her Kiwi partner always knew they would return to New Zealand someday, and it was during the pandemic that they began to think about when the right time might be. 
"I'd spent seven years travelling and learning and exploring and just having the most wild adventure, but I think being overseas during Covid really took its toll. I've always been a really proud Kiwi and I struggled with the fact that I couldn't come back to visit. I remember it got to a point at the start of 2022 when it was three or four o'clock in the morning and I was trying to win one of the isolation lottery spots and I just felt really frustrated and so upset with the whole situation that, I don't know, I just felt really broken."
Having moved back to New Zealand earlier this year Ashlee says she and her partner are enjoying being home and closer to friends and family. She's also determined not to lose some of the skills she picked up overseas including her spanish.
"One of my best friends is Spanish and she speaks to me on the phone in Spanish or Spanglish (Spanish-English), so it's really good when I catch up with her because I end up speaking it as well. I was really nervous about losing the language so I am working to keep it up."
Despite her incredible role overseas Ashlee is excited about future opportunities in New Zealand and sees moving home as a really positive next step in her career.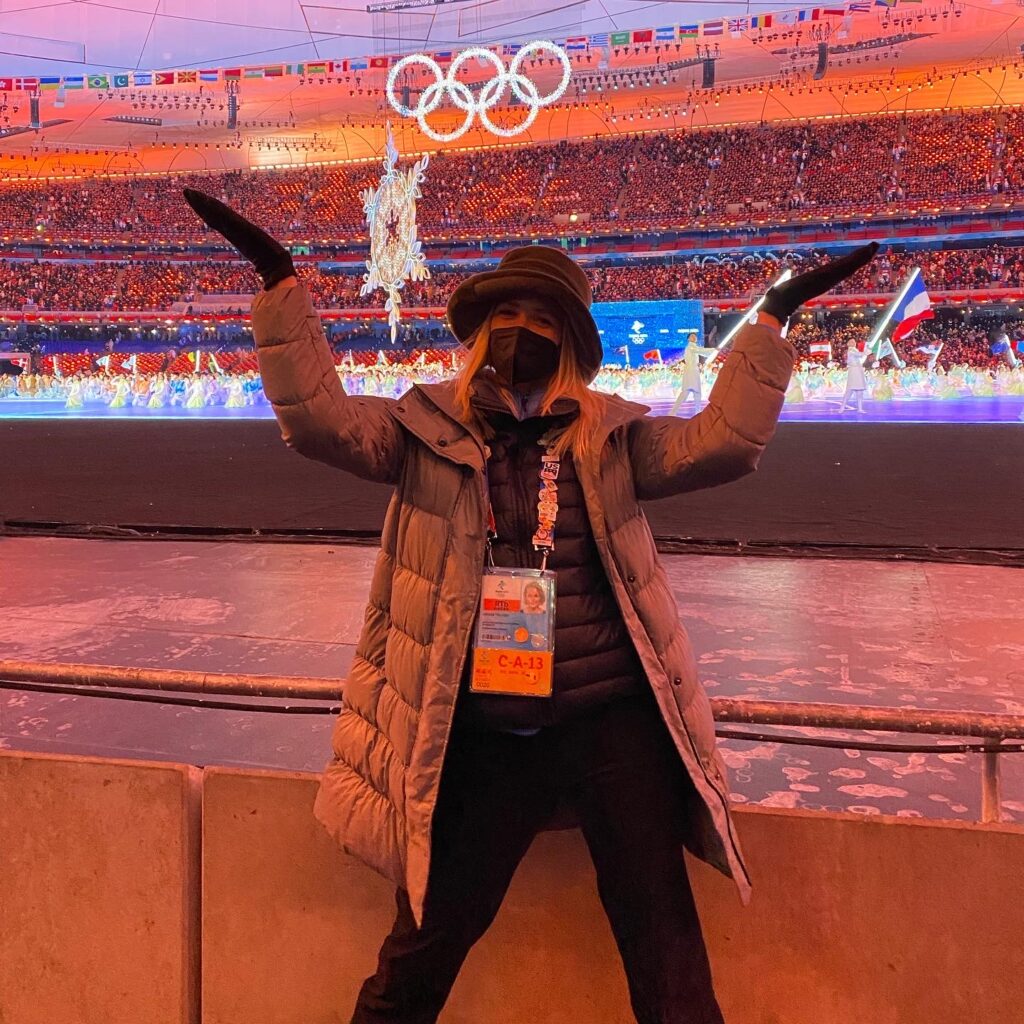 "On a professional level, I felt like I'd been able to do so many cool things, but I also knew that I was ready for a new challenge because I didn't want to be living on a plane. When I looked at what was happening in New Zealand and Australia, there's a lot of really big sporting events coming up in the next 10 years and I was really excited about the opportunities. I'm really looking forward to taking everything I have learned overseas and being able to apply that here. New Zealand is a real front runner in terms of Women's sport, not just with what's happening on the field, but with media and the way in which we portray women. I love that, and I want to be a part of it, so I'm really excited about the next few years. 
Ashlee says her advice to other Kiwi looking to return is to firstly make sure it's the right time for you and secondly to give yourself the time and space you need to, as a way to close that chapter of your life.
"Take the time to think about what is right for you. I know that sometimes people feel like they have to return for a whole lot of reasons so I guess my advice would be to allow yourself time to work out what is calling you home and then take the time to say goodbye to the place you have been living. I think it's important to give yourself the time to really celebrate and appreciate the time that you've spent overseas, to go to the places and people that brought you joy and if possible, don't rush saying goodbye. Leaving a place can be really hectic and stressful, so it is important to give yourself time to process everything and visit your favourite cafes or parks one last time, see the people you spent time with, just to help close that chapter."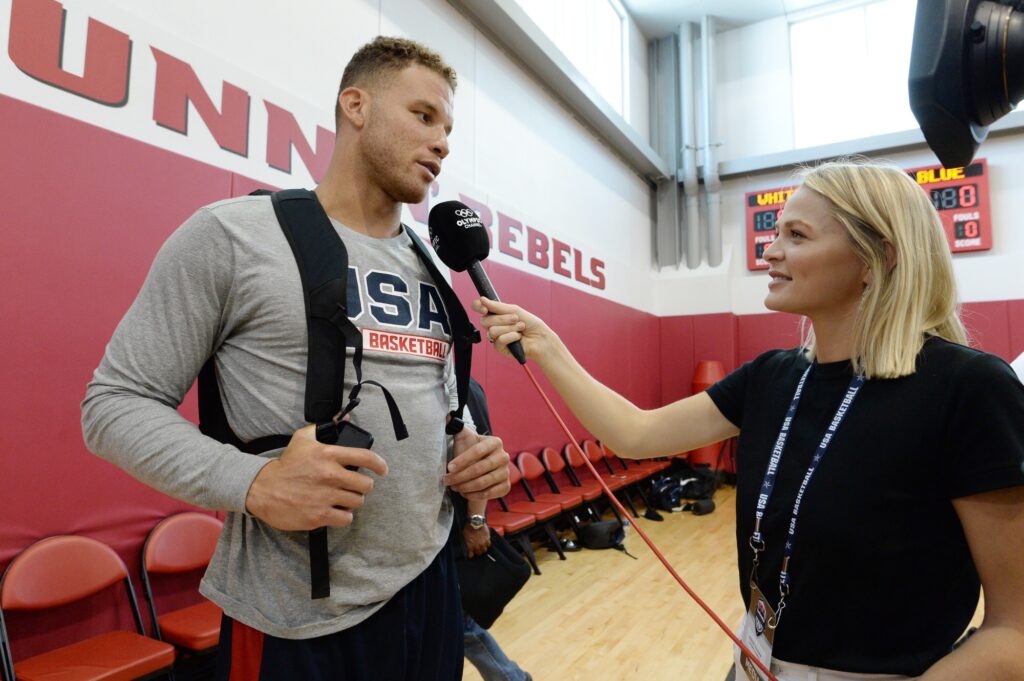 After being home three months now Ashlee says she is still settling into life back in New Zealand and getting into a routine. She's happy to take the time to settle back in properly.
"It's difficult to get the balance right between coming back and giving yourself the grace and the time to kind of adjust and enjoy being here, but then there's also that next gear of, okay, now we need to get into work. We need to get a job, we need to set ourselves up. I think it's important to just remind yourself that some things are going to take time and that previous jobs, or previous, moves didn't all fall into place immediately or perfectly and coming back to New Zealand is no different."
"I see New Zealand through a new lens these days,I have definitely come back with a fresh new perspective. I worked out that in 2022 I had been on over 60 flights which is more than one a week, so I am definitely enjoying the change in pace back here. You travel to all these amazing countries and they're really special and you have beautiful memories, but there really is something about New Zealand that is unique, and there really is no place like home."