Sustainable businesses thriving in NZ's capital
Surrounded by nature and fuelled by creative energy, Wellington has always been closely connected to people and the environment. Many of its businesses are already leading the way with sustainable initiatives and practices, creating positive change for New Zealand. So if you're looking to join or launch the country's next great sustainable company could the capital be for you? We spoke to three Kiwi business owners to find out.
Ben Gleisner knew that environmental outcomes around the world needed to change but felt it was happening too slowly, so not one to sit back and watch, he launched COGO. The company started out as a charity but pivoted to a business model in 2016. Today they provide data to help small businesses measure and reduce their carbon footprint.
From an original core team of five, today the business employs over 100 people and its products are available in Australia, Singapore, Japan and Europe, with North America next on the list. Ben says by using technology to provide consumers with information, they are empowered to make faster changes to live a more sustainable life.
"Originally, we started out with an app, you would scan a QR code at a café and it would tell you the sustainability credentials of the business, but as we've progressed the carbon footprint became the core proposition with a focus on banks. Banks integrate our technology into their core banking app so when you open your banking it shows you your carbon footprint with suggestions on how you can improve."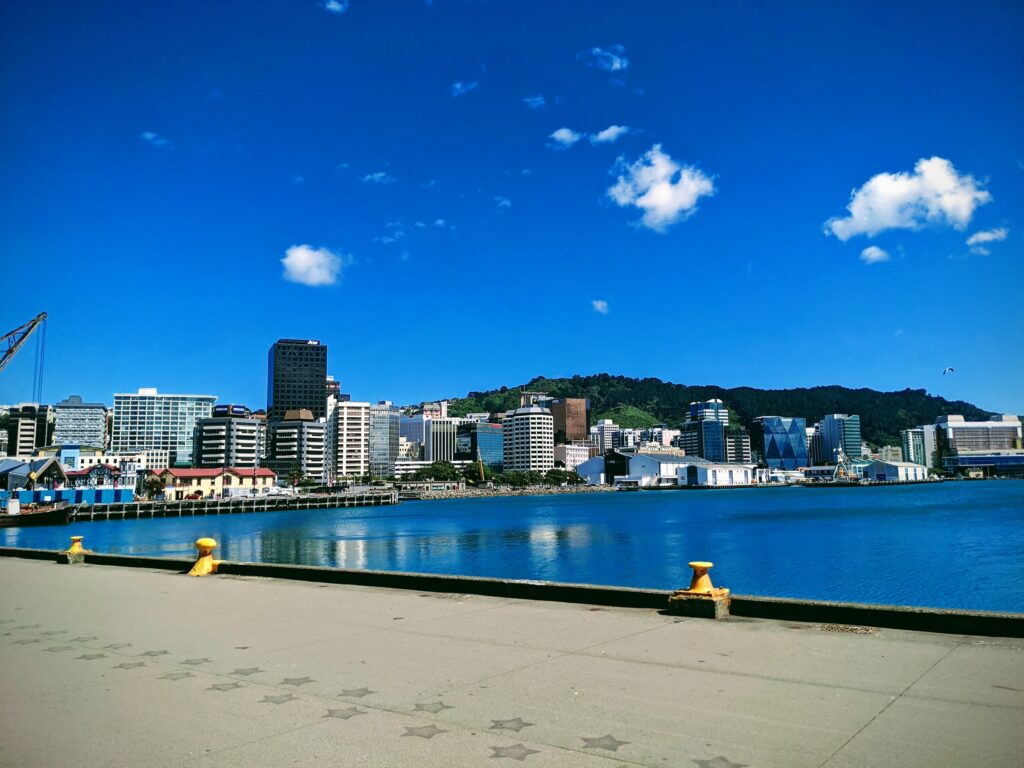 COGO could operate from anywhere in the world, but Ben says being based in Wellington provides a number of advantages.
"The culture in Wellington is built on people working in the public sector in order to create public good, so the city has real energy which is focused on creating a better New Zealand. There are a lot of people that have those types of values, lots of like minded – New Zealanders building businesses which are good for the world, which is why it works for us, plus being in the same city as the Government helps as well.
East By West Ferries Managing Director Jeremy Ward shares a similar view.
"What makes Wellington a great place for sustainable businesses is that everyone has got a can-do attitude. We're not saying, oh we've got to have the Government or big business behind us. We know what we want to do, we know where we want to go – that's the psyche of Wellington to me."
In 2021 East by West Ferries launched Ika Rere, the first zero emission, fully electric fast passenger ferry in the Southern Hemisphere. Recognising the need to phase out diesel-fuelled ferries operations, Jeremy says East by West Ferries formed the Wellington Electric Boat Building Company (WEBBCo) with the specific aim of getting Ika Rere built.
"Our ferry is built purely from carbon fibre which is unheard of for the size of the vessel. When we were building her we put up a big sign in our warehouse which says 'weight is everything.' Fraser Foote, Managing Director of WEBBCo weighed everything down to the kilogram because the heavier the boat the more power you need to get across the harbour."
Jeremy says the ferry had energised his company's vision of Wellington as a sustainable, smart city.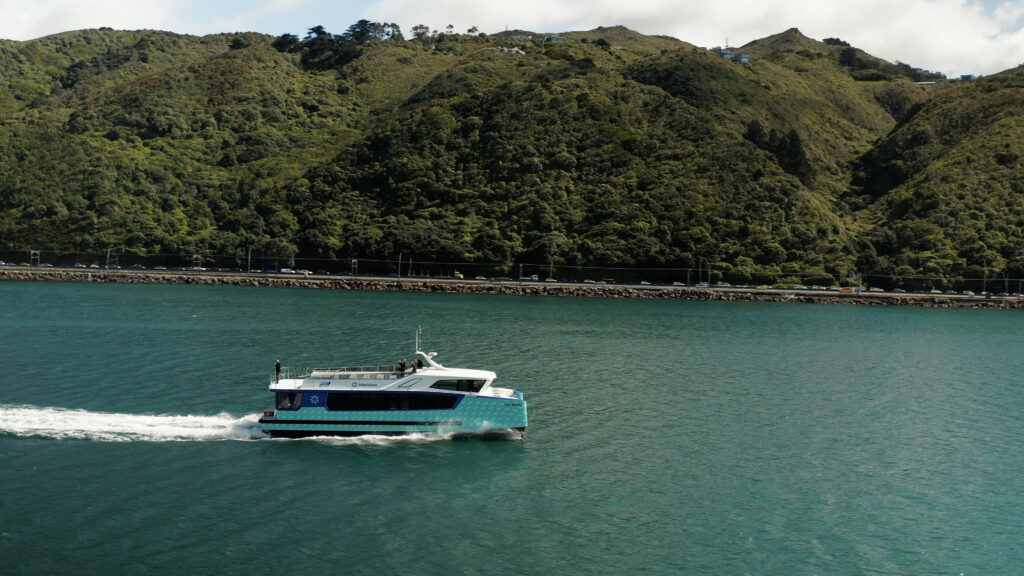 "The amount of carbon we save in one year is huge as we're not using any carbon whatsoever with the electricity, which is powered by Meridian Energy. Our little diesel ferries presently cost roughly $128 in fuel per return sailing, compared to $28 in electricity costs for the Ika Rere which takes a third more passengers and goes a third faster. That's not the reason why we did it, but it's certainly another reason for others to follow suit."
Another Wellington company leading the way in sustainability is Upcycled Grain Project, which crafts crackers and snacks from rescued grain leftover from beer production.
Already named by Forbes as one of the world's top 50 healthy snacks, a big part of Upcycled Grain Project's ethos is creating great tasting food that benefits consumers, be it sustainable, health-focused or supporting New Zealand producers and growers.
Owner Jan Meyer says they were looking for another grain to use in the crackers when one of their team members who loved brewing beer, suggested they use the leftover brewer's grain.
"We did and we loved it," says Jan. "And as we delved into it, we began to understand what upcycling was, what it meant and realised these grains needed rescuing. Brewers usually use up to 7kg of grain to produce 21 litres of beer, and the spent grain either becomes animal feed or goes into landfills, now instead we get it delivered to our factory to go through a drying process before being ground into a flour and made into food products. I love that we're using it twice!"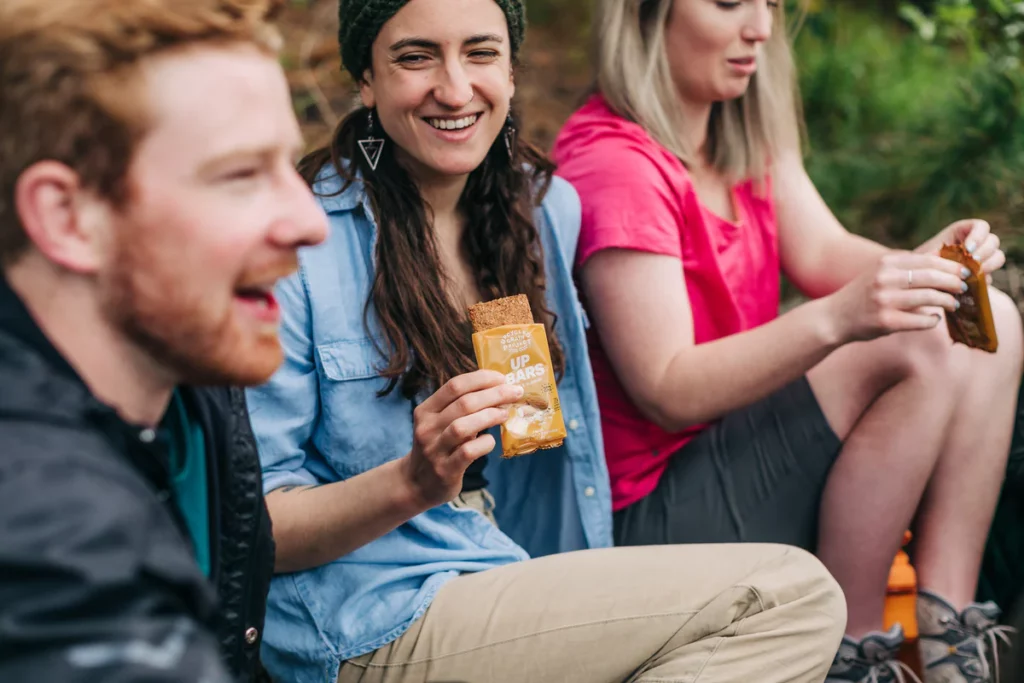 The business sources all their grain from local brewer Garage Project who are also on their own sustainability journey so it works for both companies. Upcycled Grain products are available in New Zealand, Australia and the USA and Jan is looking forward to the journey ahead.
"The whole upcycling arena is an exciting area to be working in. We love our product, we love the whole upcycling concept and there are so many opportunities in this space."
Ben feels the same with his company quickly becoming a world leader in the climate fintech space.
"If the world wants to solve climate change it needs products like ours to be able to do that. In five to ten years, we'd like COGO to be one of the larger NZ tech companies and a key part of NZ's export story which is helping 500 million people go to sleep at night knowing that they have done their bit or a little better to improve the environment."
For Jeremy and East by West Ferries, the ambition starts closer to home.
"From our point of view, we've always said Wellington first, then New Zealand, then the world. We've built a Southern Hemisphere first with our Ika Rere ferry. Now we need to show the world that our team in Wellington can build more, more efficiently and get them behind us, as it's not only good for the environment but good for New Zealand and the world!"
This content was produced in partnership with Wellington NZ who have teamed up with local businesses in a campaign to attract skilled people to Wellington Te Whanganui-a-Tara, as a destination to come work, live, and play. To see more from the campaign and hear stories of how other businesses embraced the 'Wellington effect' visit Only in Wellington."