From Olympic Glory to Grassroots Growth
Kiwi Olympian Rebecca Scown is focused on a new sporting challenge. The CEO of Youth Experience in Sport (YES), she leads a charity which helps kids from London's lower decile areas discover opportunities and belonging through sport. Kea caught up with Rebecca at the London Rowing Club, to find out how she's continuing to fly the Kiwi flag on the world stage, and how her medal winning mindset has helped her prepare for life in business.
These days sport has a new meaning for Rebecca Scown. Gone are the days of intense training and gruelling Olympic schedules, and in their place is a focus on sharing the benefits of sport with the next generation of kids.
"Taking on the CEO role for YES has been an opportunity to give back. We work with kids from East London who are growing up in lower income areas and it's easy for them to end up on the wrong path. Creating opportunities to take part in sport means they have access to coaches, role models, are part of a supportive community and this all has such a positive impact on their lives and their aspirations. Participation in sport in the UK is quite different to New Zealand. For Kiwi kids sport is very much part of growing up. But here in the UK it's not a given, and a lot of kids just don't get the opportunity or are encouraged to be involved."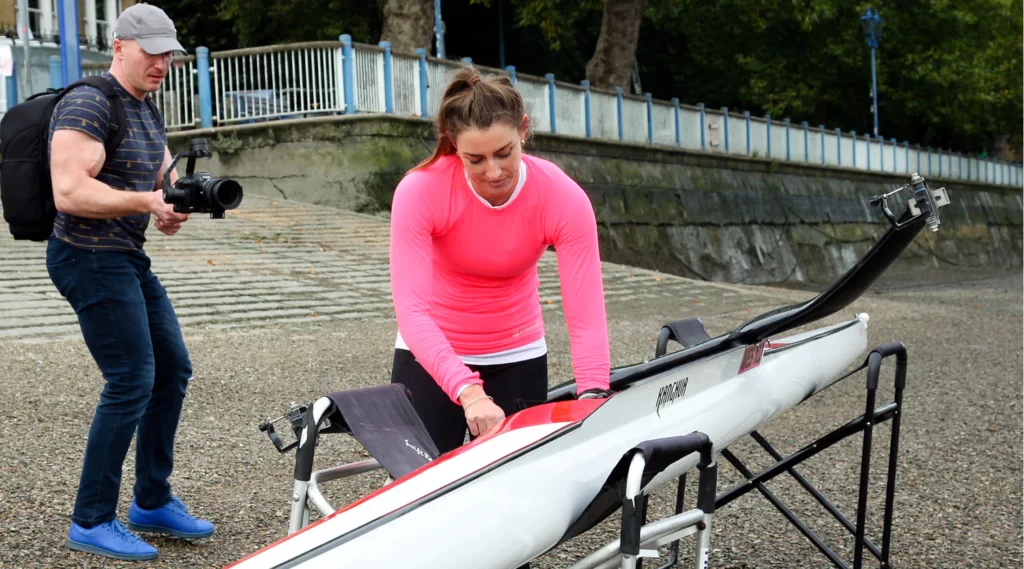 Sport has always played a big role in Rebecca's life, she was part of the New Zealand rowing team for 12 years and won bronze at the 2012 London Olympics, and then silver at Rio 2016. She's also picked up two World Championship titles and was part of the team who won New Zealand's first ever Women's Eight to medal to qualify for the Olympics. When she retired from rowing she took some time out to travel before deciding to move to the UK.
"I always knew I wanted to live overseas someday. I had been to London many times, on a gap year and with rowing and I just really love it. I didn't really have much of a plan, I just headed over to meet as many people as possible and make as many connections as I could."
It was through the power of Kiwi connection and her rowing networks that Rebecca met Tony Mallin, the founder of YES.
"Tony is also a rower. He grew up in London and wanted to offer other children the opportunities he himself had received through participation in sport. The charity has been around for a number of years but I'm the first CEO and we've been through an evolution. In the past YES was putting money into supporting various projects, but more recently the focus has been on creating a more self sustainable charity which can have a greater long term impact."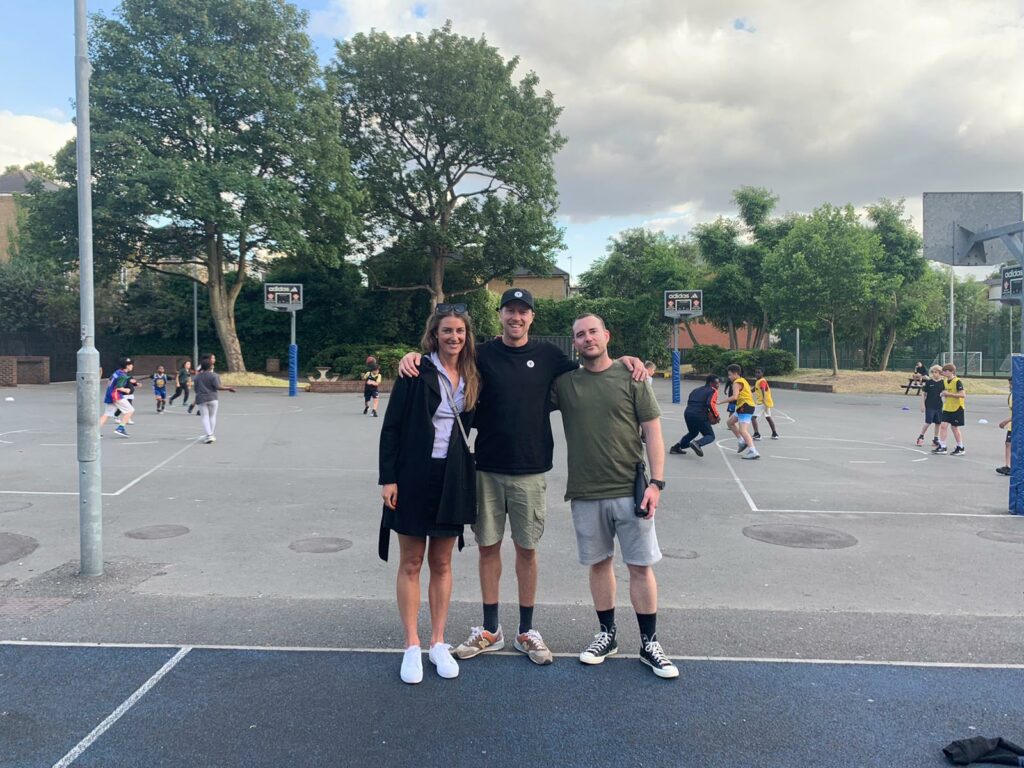 Rebecca says the role as CEO was a huge jump for her, but a number of the skills she learned as an athlete have been able to help her in the business world.
"As an athlete you become really resourceful and process orientated and that's definitely something that has come in handy, you are used to handling feedback, and that's helped to speed up my learning process. A lot of the basic skills have come in useful as well such as knowing how to set and reach a goal, and then being able to trust that if you do the small things right it will all add up in the end. Also in competitive sport things don't always work out as you had planned, but you know you just have to relax, look at what went wrong, and then look to find a new way forward, all of that mental strength is something I have been able to carry over."
She says her advice to other Kiwi explorers is to make sure they make the most of the offshore networks.
"I would recommend talking to as many people as you possibly can. Connect with the New Zealand network, through groups like Kea, there's lots of really helpful people around. Everyone I spoke to was great at answering my questions or connecting me with people that could provide insight. The New Zealand network is a really powerful thing."
And Rebecca herself is now becoming an active part of that network – welcoming Kiwi whenever she can.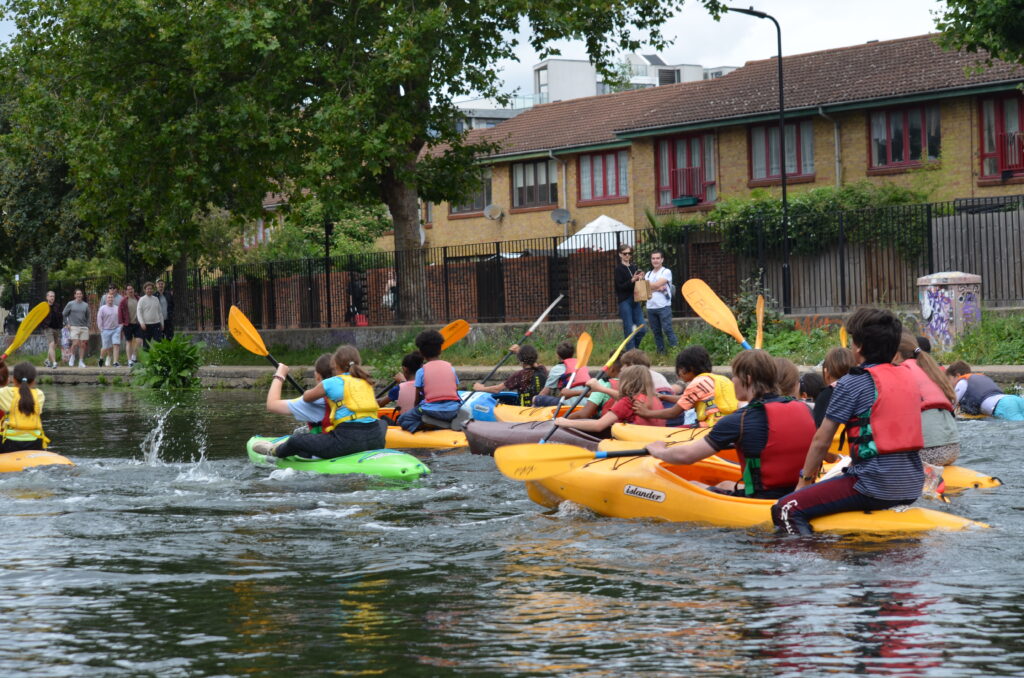 "I love being a Kiwi over here, we have such a great reputation and I really like to fly the Kiwi flag. Plus it's great when Kiwis come over. We've just had some of the New Zealand team visit, following their World Championships in Prague who are now on their way to Wales to compete in the Coastal World Rowing Champs."
As for future plans Rebecca says her role at YES is still very much her focus right now and she feels there is still a lot of scope to continue to increase the charity's impact. She also appreciated how her job allows her to reflect back on her rowing career.
"The most rewarding part of my role is being able to get out and visit the clubs we support. The kids are so engaged. It makes me appreciate even more how much rowing gave me and just how privileged I was to have those opportunities. Sport took me to places I never would have dreamed were possible, and so to be able to give that back, on another level, is really rewarding."