Meet our newest Kea World Class New Zealanders
Kea's World Class New Zealanders are a group of inspiring global Kiwi who lead and shape industries, raise New Zealand's profile on the world stage and give back so generously to the communities in which they live and work. This month we are delighted to welcome several new members to our World Class New Zealand Network and share with you the amazing work they are doing on the global stage.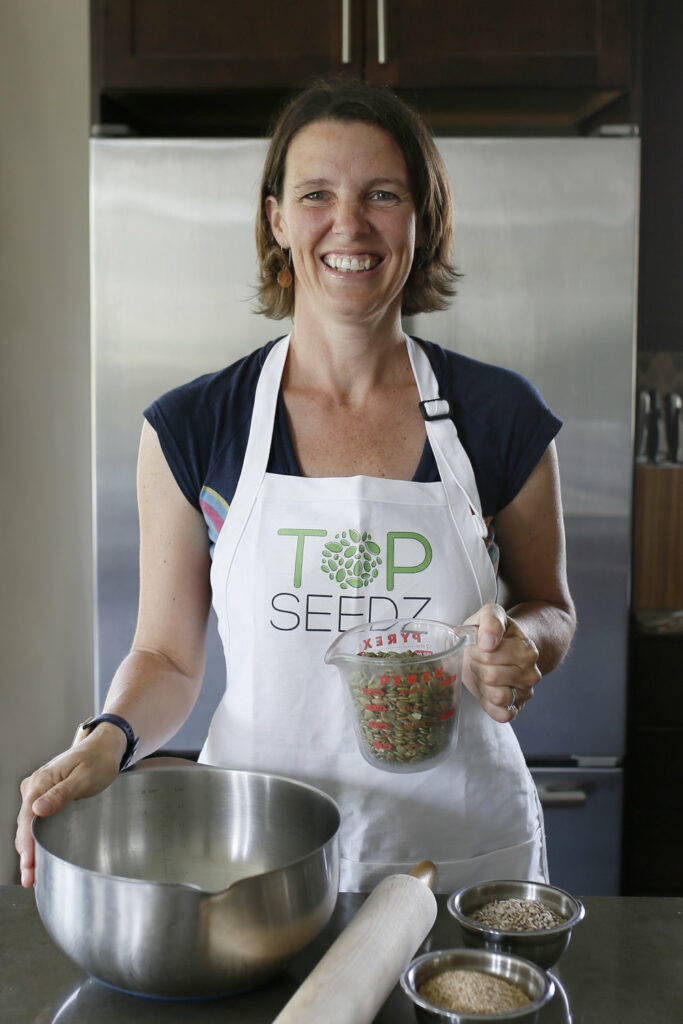 Rebecca Brady (US): Rebecca is the founder of Top Seedz, a cracker and seed company based in Buffalo, New York. Rebecca's business started as a passion project after she was unable to find a job when trying to return to work after taking time off to raise her family. She started her business in her home kitchen and sold her crackers at the local farmers market. Today she is the industry leader in this sector with a multi-national business selling products in 300 plus grocery stores across the USA. Her product was so innovative that when she first sold to Whole Foods the US grocery chain had to create a new category for her product as it didn't fit into traditional cracker or biscuit channels. Top Seedz has won several international business awards and Rebecca is always quoted in the press as a native New Zealander. She always finds time in her hectic schedule to help and support new New Zealand businesses looking for advice and guidance in the dynamic US food sector. Heavily involved in giving back to the community, Rebecca's company doesn't just make sustainable snacks, it also works with a local organisation that helps refugees settle in Buffalo, to employ a diverse all-women team, including refugees and expats.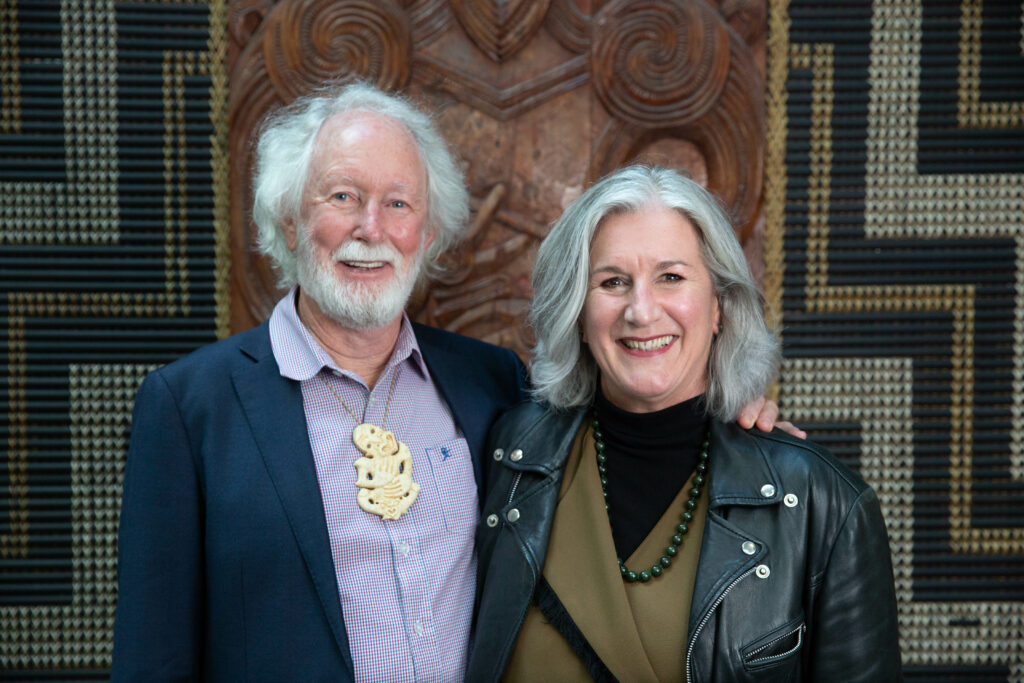 Sir Graeme Dingle and Jo-anne Wilkinson, Lady Dingle (NZ) – 25 years ago Sir Graeme and Lady Dingle vowed to make New Zealand the best place in the world for children to grow up. The Graeme Dingle Foundation programmes have touched the lives of more than 300,000 Kiwi kids, teaching them resilience, self-reliance and hope – breaking the cycle of intergenerational disadvantage by increasing the physical and mental well-being of New Zealand's young people. At age 26, Graeme founded the Outdoor Pursuits Centre (Hilary Outdoors), and in the 40+ years since its conception, Graeme has worked alongside Jo-anne in leading and shaping the way for outdoor pursuits and enhancing the lives of young people in New Zealand, with their programmes being replicated in other countries such as Australia and Scotland. Graeme and Jo-anne's work has been pivotal in securing our country's economic prosperity, with a recent report showing that for every $1 invested in the Foundation an average of $7.80 is returned to Aotearoa New Zealand's economy in the form of reduced crime, with young people getting better jobs and fewer becoming dependent on benefits. Graeme and Jo-anne's passion for helping youth and love of the outdoors have inspired their world-leading programmes that are transforming what it is to grow up a Kiwi. Their sole purpose in life is to address challenging youth statistics, enhance NZ's profile on the world stage, and promote a positive international image for the nation. Graeme is the recipient of numerous awards including an MBE for services to outdoor pursuits and he was Knighted in 2017 for services to young people. In 2011, Jo-anne received the Insignia of a Member of the New Zealand Order of Merit for services to youth, and in 2014, was the winner of the Westpac Women of Influence award in Social Enterprise.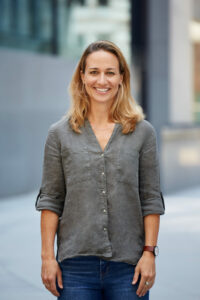 Rebecca Smith (UK) Rebecca (Bex) is a World Cup and Olympic footballer who captained the Football Ferns to two Olympic Games and played at club level for a number of international teams. She is a passionate advocate of removing gender bias in football and actively works to increase opportunities for growth within women's football. Bex is the founder of Crux Sports which consults with some of the world's leading stakeholders in football including global brands, federations and confederations, international media platforms, AI technology, esports, agencies and some of the world's top players, using its collective experience of years in football to identify, make, and capitalise on mutually valuable connections across its network. She was the Competitions Manager of FIFA's Women's World Cups and Strategic Planning in Women's Football at FIFA in Zurich, Switzerland and was the Global Executive Director of Women's Game for COPA90. She's the Executive producer and host of the BBC podcast called "The Players Podcast" with top footballers which she uses to promote equality and mental health in sport. At COPA90, Bex developed the strategy for partners and brands for the 2019 Women's World Cup as well as a larger future-facing women's football initiative and oversaw the commercial, editorial, strategic, and marketing delivery of the business-wide initiative of the women's proposition to normalise women's football, fans, and women in football into coverage of the sport.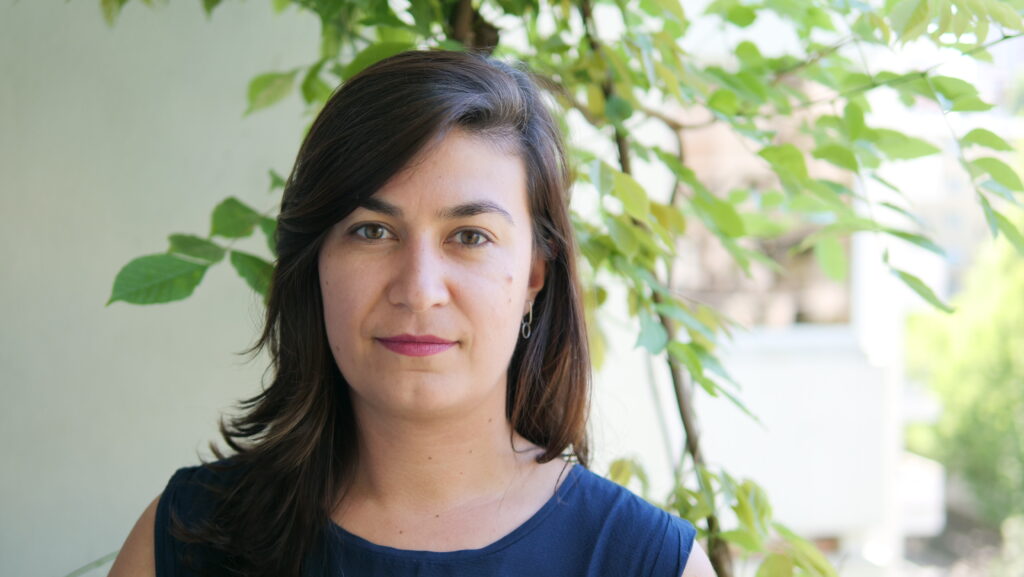 Pauline Autet (France) Pauline is a curator and producer in the field of contemporary art. She has experience across research, development, design, editing and production of exhibitions and publications. She's worked alongside artists and art professionals from emerging to established, at major public art museums as well as in private and independent projects, including overseeing the New Zealand pavilion for the Venice Biennale in 2015. Following her experience as an attendant of the New Zealand pavilion at the Venice Biennale, she thought something could be done to bridge the gap between Aotearoa and the wider art world and developed Contemporary HUM in collaboration with other New Zealanders based in Europe and beyond. She previously worked at City Gallery Wellington, 30upstairs Gallery and co-founded the nomadic gallery Elbowroom. As a freelance arts professional in Paris, she works with the New Zealand and French art scenes concurrently. Within a collaboration between the Pernod Ricard Foundation and the French Ministry of Culture, she is in charge of the editorial platform TextWork. She also coordinates Trampoline, a non-profit initiative created by a group of private organisations in France to promote the international visibility of the French art scene.
Growing the depth and breadth of the Kea World Class New Zealand network provides huge benefits to all of New Zealand and recognises the work extraordinary Kiwi are doing to lift up Aotearoa, New Zealand on the world stage. If you know someone who should be part of Kea's World Class New Zealand network please nominate them here. Nominations will be assessed quarterly and successful inductees will be profiled to our community. You can find our more about the network by visiting the Kea website.