May update from Kea
Kia ora and welcome to Kea's online monthly report, showcasing our highlights for May 2021.
As world economies continue to open up, and limited global travel resumes, our Kea Regional Directors and Ambassadors share how Kiwi businesses can maximise market developments in their monthly on-the-ground insights. Read on to hear how the UK is projecting to return to pre-Covid economic performance six months earlier than expected and how the Chinese GDP this quarter has seen 18.3 percent growth compared to this time last year.
A positive reported outcome of the past year has been the acceleration of digital capabilities, particularly online sales, in businesses around the world. To ensure our Kiwi companies have the resources and skills necessary to meet this international trend, the New Zealand government has launched the Digital Boost programme. We spoke to a number of contributors to the programme about the barriers small businesses face when looking to digitise. Did you know that a 20% uptake in cloud-based technology would add up to $6.2 billion in annual GDP growth for New Zealand's economy?
Alongside these opportunities for growth, we are noticing increased positivity from our Kea Community both at home and around the world. From critical milestones in New Zealand's first government-funded space mission to groundbreaking research on the relationship between wellbeing and productivity, there's plenty of initiatives to be inspired by this month.
---
---
GROWTH THROUGH KEA CONNECT
---
THE KIWI BEAUTY BRAND WITH SUSTAINABLE AMBITIONS
This month we spoke with Callum Armstrong, who sought export advice from our Kea Connect service in 2019 for his skincare brand Manuka Essentials. Callum shares how a Kea connection helped him realise exporting into the UK/Europe wasn't the right path at the time.
By focusing his resources towards growth in Australia and New Zealand, Callum has diversified his entrepreneurial ventures, supporting his life mission to reforest New Zealand.
---
---
INSIGHTS FROM OUR GLOBAL COMMUNITY

USA
Discussion and debate was sparked around Mother's Day about the challenges that working mothers face. A recent McKinsey report in the US shows just how many say they are considering downshifting their careers or dropping out of the workforce entirely due to the ongoing burden of caring for family and schooling children. This shift in the demographics of the workforce may put workplace gender diversity strategies at risk for years to come.
Find out more about what Kiwi businesses who employ staff in the USA need to be thinking about from our Global Director of Government and Industry, Saya Wahrlich. READ MORE

UK & EUROPE
This month, the Office for Budget Responsibility (OBR) has reported that it expects a "swifter and more sustained recovery" than first predicted in November 2020. The economy is now expected to return to pre-Covid levels by the middle of next year, 6 months earlier than previously thought and welcome news to all.
Find out what sectors are seeing particularly strong growth and how Kiwi businesses can leverage this from our UK and Europe Regional Director, Sara Fogarty. READ MORE

CHINA
China's economy made a good start in the first quarter of 2021 with enhanced market vitality. The country's GDP came in at 24.93 trillion yuan ($3.8 trillion) in Q1, surging 18.3 percent yearly.
China's statistics in international trade for the first quarter of 2021 indicated a robust demand arising from the rapid recovery of some major economies: Total goods imports and exports soared more than 29 percent year-on-year to 8.47 trillion yuan ($1.3 trillion), and trade via cross-border e-commerce channels alone surged 46.5 percent on a yearly basis to 419.5 billion yuan.
Read on to find out how Kiwi businesses can take advantage of positive trends in the retail sector from our China Regional Director, Ciara Liu. READ MORE
AUSTRALIA
Early May saw the unveiling of the Australian budget and an AUD1.2 billion expansion to the Australian Government's digital economy strategy. The budget included measures to match skills training to areas of demand, and incentives to lure businesses and talented individuals to Australia.
Read on to find out how tax incentives in the video games industry may incentivise Kiwi companies to jump across the Tasman from our Global Director of Communications and Community, Ele Quigan.
READ MORE
---
---
This month Kea takes an in-depth look at MBIE's Digital Boost programme, and the impact an uplift in digital skills and capability might have on New Zealand's small business and self-employed business sector – which comprises 97% of all businesses in New Zealand.
We spoke with Malcolm Luey, Digital Policy Director, Small Business Collective at MBIE about how the programme will enable small business growth, what success will look like and how the programme is continually being optimised. We interviewed World Class New Zealander Frances Valintine, CEO of The Mind Lab which partnered with MBIE on the programme, about the barriers small businesses face when digitising and her challenge to New Zealand.
We also heard from Craig Hudson, Managing Director NZ & Pacific at Xero on the potential impact on GDP growth for New Zealand's economy from just a 20% increase in uptake of cloud-based technology.
READ MORE
Saya Wahrlich, Global Director, Government & Industry
---
---
SPOTLIGHT ON ESSENTIAL D2C AND MARKETING INSIGHTS
---
REVOLUTIONARY BIKE RACK LOOKS TO EUROPE AND THE USA
Kea expanded Aeroe's knowledge of the Europe and USA market in order to grow D2C sales.
Aeroe is on a mission to provide customers with the most user-friendly bike rack in the world. Inspired by the challenge of exploration, adventure and discovery, Aeroe have designed and created a patented system for carrying gear on bikes.
Following engagements with NZTE, Aeroe sought advice from Kea's in-market community on how to best grow D2C sales across Europe and the West Coast, USA. Specific questions they had for our community included:
How can they be more effective at their marketing and what channels should they explore?
What is key for taking a new brand to these markets, and how can they grow among competition?
Kea unlocked conversations for Aeroe with 5 Kea members, including a UK/Europe Brand and Industry Specialist, a logistics expert based in the Netherlands, and a D2C brand strategist with extensive experience in the USA.
---
TAKING NEW ZEALAND'S TECH AND INNOVATION TO THE WORLD
Kea Connect supported a marketing initiative driven by NZTech aimed at raising awareness and promoting New Zealand's tech and innovation to the world.
The New Zealand Tech and Innovation Story is a marketing initiative that will be activated in international markets later this year. The project is being led by NZTech in partnership with Government agencies.
They are currently exploring international markets to validate the themes and messaging that will be most effective when the campaign is launched. NZTech specifically wanted to speak with individuals who could provide a true 'outside-in' perspective to the NZ tech sector, including those who can speak to the opportunities and challenges facing NZ tech businesses in the pursuit of international growth, attracting investment and attracting talent.
NZTech contacted Kea seeking to interview Kea experts in this space. Kea introduced NZTech to four international World Class New Zealanders and thought leaders across Singapore, UK, and USA, each with unique perspectives to contribute.
---
---
MONITORING INTERNATIONAL SUPPLY CHAINS
The Ministry of Foreign Affairs and Trade have released their international supply chains update to give an update on the operation of New Zealand's international sea and air freight connectivity.
HOW SUPPORTING WELLBEING CAN BOOST YOUR BOTTOM LINE
Craig Hudson, Managing Director of Xero Aotearoa talks to the latest research conducted by Xero and the New Zealand Institute of Economic Research (NZIER) which shows that investing in employee wellbeing can actually make a business more profitable.
AN UPDATE ON NZ'S FIRST GOVERNMENT FUNDED SPACE MISSION
The Ministry of Business, Innovation and Employment has welcomed the confirmation of the partners that will be working with the New Zealand Space Agency and non-profit NGO Environmental Defense Fund on a pioneering satellite mission designed to locate, quantify and speed the reduction of human-made methane emissions worldwide.
---
A NEW VISION FOR NEW ZEALAND MEDIA
Peter Bale talks to Kea about his recent return to Aotearoa, his opinion on how the media landscape has changed over the course of his career, and his hopes for New Zealand journalism. READ MORE
---
GIVING WEIGHT TO THE IMPORTANCE OF SCREEN
Pam Ford of Auckland Unlimited talks to the New Zealand government's recent partnership with Amazon Studios and the positive effect this will have on Auckland's screen sector. READ MORE
---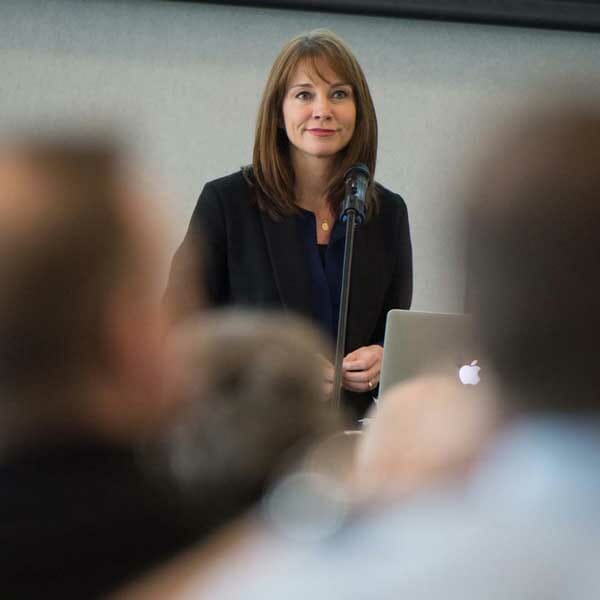 NICKY BELL AT FACEBOOK CREATIVE SHOP
Kiwi born Nicky Bell is taking on her next big role as the VP Global Head of Facebook Creative Shop. We catch up with her about this latest adventure, and the connections that have helped her career. READ MORE
---
---
The Kea World Class New Zealand Awards are just a couple of weeks away. We look forward to celebrating with you on June 3rd 2021.
To help returning Kiwi settle back into New Zealand and help build their personal and professional networks, Kea are thrilled to be hosting ongoing monthly meetups for returners and their partners in Auckland, on the first Wednesday of each month. Our next meetup is Wednesday June 2nd, spread the word!
For exporting businesses in the UK and Europe, Kea are hosting an EU-UK Export Update to provide insights on pressure points currently faced by new entrants to the region, and what businesses need to plan and prepare for when exporting to the EU.
---
KEA CONNECT: BUSINESSES SUPPORTED THIS MONTH
---
52
Number of Kiwi businesses assisted this month
114
Number of connections made this month
616
Number of connections made this year to date*
SECTORS KEA CONNECT SUPPORTED THIS MONTH
*Year to date reflects financial year commencing 1 July 2020 to 30 June 2021
---