Life in Abu Dhabi – A Kiwi expats perspective
Monique Elgin is a Kiwi lawyer living and working in Abu Dhabi in the UAE, a country undergoing a huge amount of transformational change as it grows as a nation. During her time in Abu Dhabi, Monique's work has involved building corporate programs to target bribery and corruption and supporting gender balance initiatives. She talks to Kea about her work, life in the Middle East, and how her young children are still growing up as Kiwi kids even when they live half a world away.
It was shortly after their wedding that Monique and her Kiwi husband decided to move to Abu Dhabi, the capital of the United Arab Emirates. The couple had met in London where they had been living and working for a number of years, and after returning to New Zealand to get married, decided it was time for their next adventure.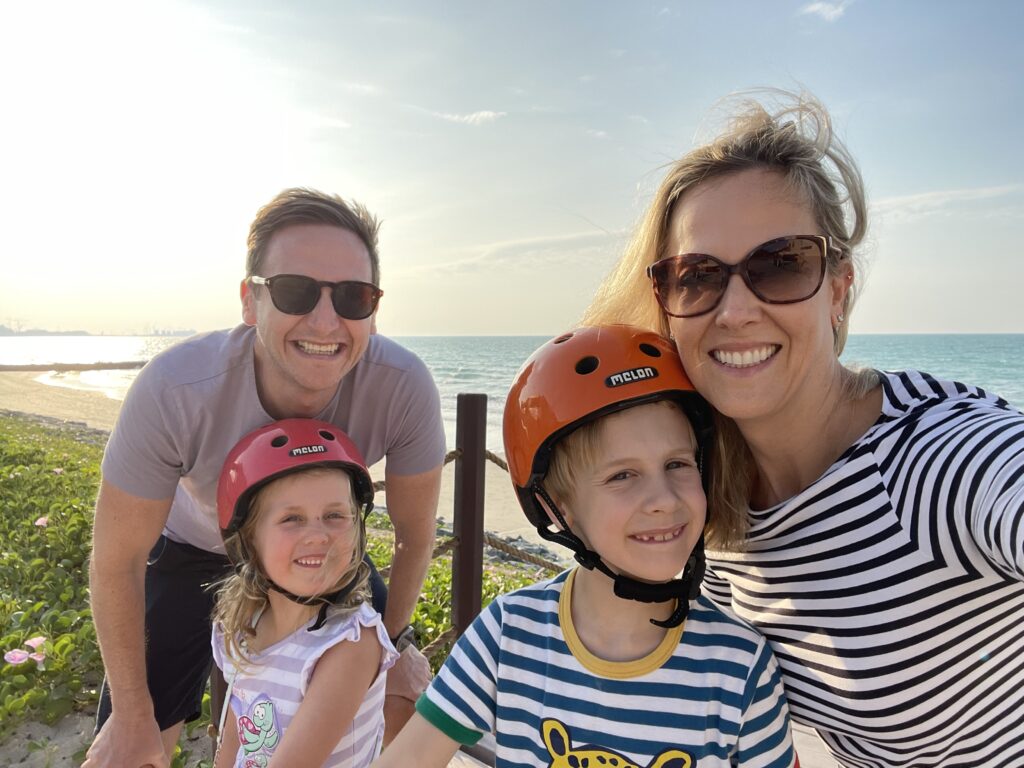 Monique, who had been working as a lawyer for some of London's leading banks, admits she didn't know a lot about the UAE when the opportunity first came up, and have much of an idea of what day-to-day life would be like.
"When we decided to come and see Abu Dhabi, I had an idea that it would have an isolated, rural desert oasis sort of feeling. Instead, what I found was a very modern, very liveable coastal city. We drove along Corniche waterfront, and I saw the blue seas and palm trees and the whole place felt like a wonderful adventure waiting to happen."
Monique's husband job was what brought them to Abu Dhabi, although Monique had one Kiwi connection from her earliest years as a trainee lawyer in New Zealand who proved to be a wonderful friend and supporter as she integrated into new personal and professional communities. Eventually she found the right role in a leading national company. Monique says there is a huge appetite for local and international talent across the UAE as the economy continues to grow, and that this provides enormous opportunity.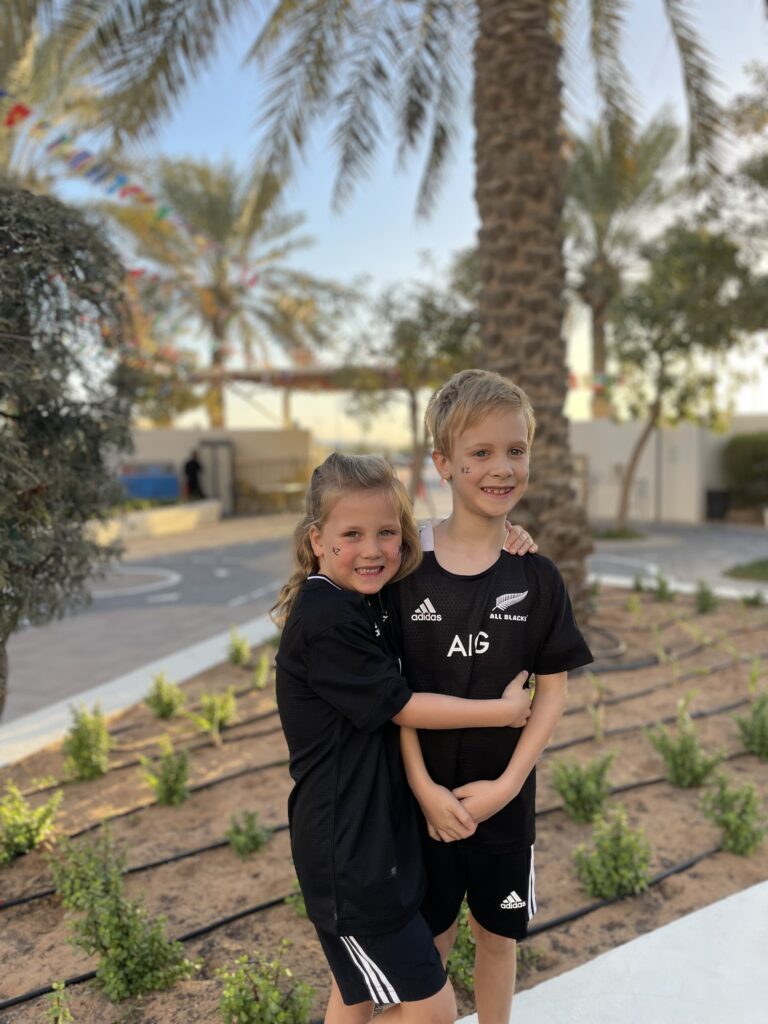 "There is so much transformation happening here, and it's really exciting."
In her time in the UAE, Monique has worked on corporate programs to support anti-corruption
and international regulatory compliance, as well as being involved in a various gender balance initiatives. She says that these have been opportunities she has felt lucky to be involved in.
"What I have seen is a real drive to create equal opportunities for women, to achieve greater gender neutrality and to create a more inclusive, supportive, environment in industries that have previously been male-dominated. I think to be able to be part of any drive for positive change is a real privilege and when you are given that opportunity, even in the smallest of ways you should take it."
Monique and her husband have built a happy life in Abu Dhabi, very different to what her earlier preconceptions could have contemplated. They have two young children who are enjoying the exposure to culture that living in Abu Dhabi brings, and at the same time identify as Kiwi kids.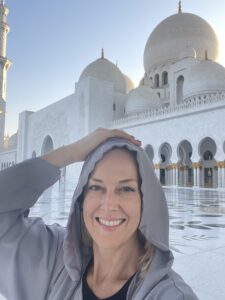 "We have a corrugated iron New Zealand sculpture on the wall. The kids love to wear their All Blacks kit to International Day at school. Now that the borders are open it was also great to be able to bring them home and connect them with New Zealand place rather than idea. They go to an international school so they study in English but they also attend Arabic classes a few times a week, and are curious about Māori language and legends. It's great they have this range of
cultures, it's really enriching."
Monique says they are happy living in the UAE, while at the same time treasuring the
connection with friends and family back in New Zealand and Australia.
"We feel very lucky to be able to enjoy the cultural richness of Abu Dhabi, and of our New
Zealand heritage, and of the other places where we have family and friends. As the world
continues to get smaller, we increasingly feel part of a global community and our Kiwi
connection is a big part of that."