'Getting fired was one of the best lessons I ever learnt'
Sarah Robb O'Hagan has had a long and very successful career across the travel, sports and fitness industry but it's certainly had its ups and downs. An offshore Kiwi, Sarah has been living in the US for almost 30 years. She talks to Kea about her journey, the mistakes she made along the way and the important skills she wants the next generation of Kiwi executives to learn in order to help them conquer the world.
Sarah is a Kea World Class New Zealander, published author and CEO of EXOS, a company which provides human performance coaching to everyone from elite professional athletes to corporate executives. She describes her current roles as the perfect combination of work and passion but getting to this point wasn't always a linear journey.
After moving to the US in the 90's to take up a role at Virgin, Sarah thought her career trajectory was on track. She has just been promoted to Lead Marketing Manager for a huge global brand and she was charging into her new role with a sense of purpose. However things were about to take a turn.
"Within a year of my promotion I was fired from Virgin for being cocky, unwilling to ask for help, out of my depth and ineffective. The loss of my job meant I was also in danger of losing my green card, which would mean I would have to leave the US. Knowing I wasn't ready to go home, I started desperately searching for another role."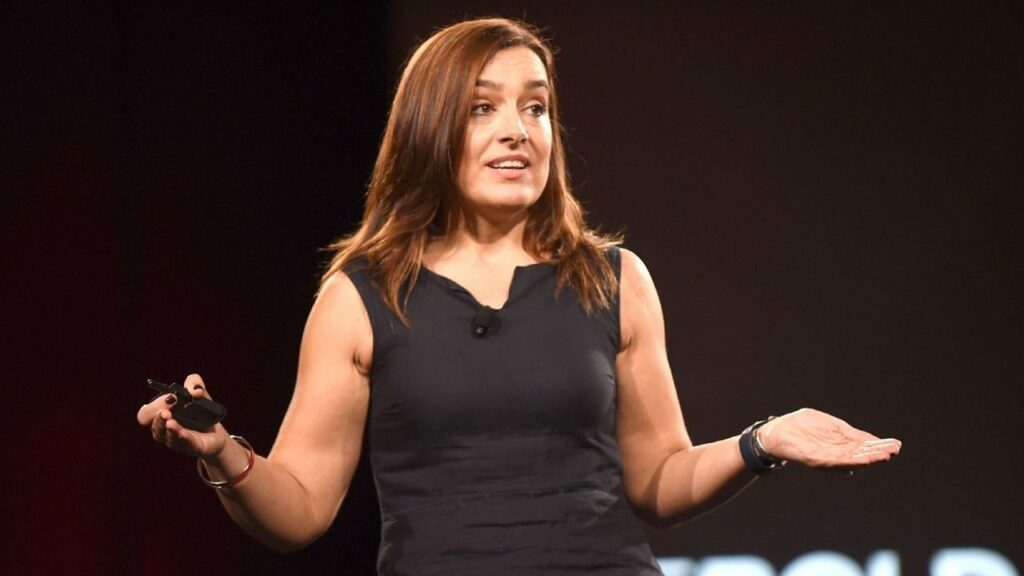 The job Sarah eventually landed was with video gaming company Atari, unfortunately she had overlooked the fact she had zero understanding of video games and not a whole lot of passion about the industry.
"My time at Atari can only be described as an epic fail, I couldn't grasp the product, the consumer or the business and ended up getting side-lined to run 'non core projects' and then laid off."
After losing two jobs in six months, Sarah took some time to take stock of what she wanted and refocused on her ultimate goal which was to work for Nike. Getting her foot in the door of one of the biggest sports brands meant taking a job a few steps back from where she had worked her way up to, but Sarah says that decision turned out to be one of the best she ever made and working at Nike gave her the opportunity to learn a big lesson, the importance of mentors.
"I think having strong mentors is so important, these need to be people you work with who can
see you in action, see you in the ring. I had some fantastic mentors at Nike, people who were so giving as to make the effort to take a young kiwi like me under their wing. I can't actually believe how lucky I was to get up close to some of the great legends of the industry like Howard White, the now VP of Jordan Brand and Coach George Raveling, Nike's director of Basketball, both of whom have just been portrayed in the recent film 'Air'. The fact that they made time for up and comers like me had a huge impact on how I wanted to show up as a leader. They
were leaders who knew what they wanted and they had the courage to go after it."
"Another of my mentors was former Air New Zealand Deputy CEO Norm Thompson. I started my career with Air NZ and Norm was the reason I moved to the US in the first place. To this day he's one of my greatest mentors. When you find people you really admire you should never let them go. I find as I've gotten older in every chapter of my career, Norm was there 20 years before me, so his advice is invaluable."
After five years at Nike, Sarah was headhunted to take on the CEO role for Gatorade, at the time the business was losing significant money and the company was looking for someone to turn it around.
"When I took the CEO role at Gatorade, the job that had to be done was huge. For the first two years I was convinced every day that I was going to be fired. However because of my experience at Virgin and Atari I realised that while being fired wasn't what I wanted, it also wasn't the end of the world. I think this allowed me to take bigger swings, to think outside the box and really go after some crazy ideas – some of which worked and some of which didn't. It ultimately showed me the value of resilience."
Sarah says those crucial resilience skills were once again put to the test when she started her current role with EXOS, a company which among other assets owns 400 gyms around the world. She was appointed CEO in February 2020, a month later the world went into lockdown.
"One of the biggest lessons I think people need to understand is that 'Shit happens' If you are not well prepared for this as an executive coming into the workplace then you are going to have a really rough ride. When the global lockdowns started I had an incredible sense of calm, I knew I had been in some really rough spots of Gatorade and like I got through that I would get through this. I think this is something we need to prepare the next generation of executives for, especially those who up to recently have been working in pretty favourable global environments. If you learn to accept adversity then you can learn how to navigate it and in business sense that is incredibly important, particularly if you want to be a good leader."
The other thing Sarah wants the next generation to understand is the incredible value of building face to face relationships.
"These days it's all digital first and people are so obsessed with using data to make decisions that sometimes we lose our sense of intuition, we forget to talk about what we feel and what our gut is telling us. I think in this next chapter we are really going to value young people who have learned to build very human relationships and can have a face-to-face conversation."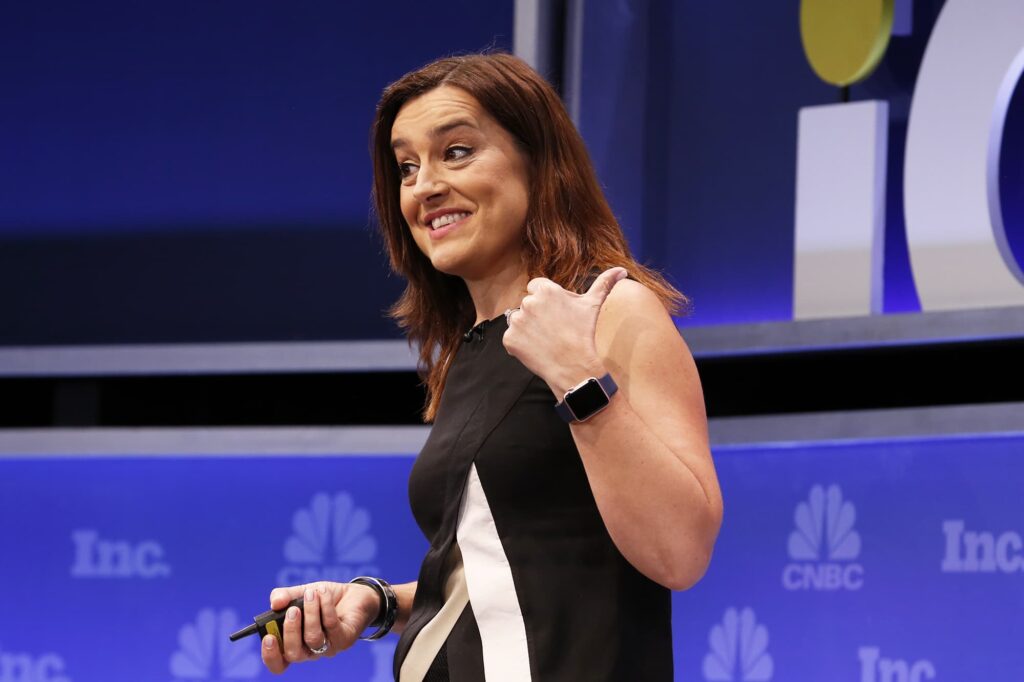 "I think as Kiwis. We're oddly good at networking, we seem to be able to build really deep relationships with very influential people. We travel around the world, and we are really interested to learn about people and I think that's something resonates with coming from a small country, the relationships we build are a lot more real."
Alongside her career, Sarah is also a mother to three children, all who over the next few years, will embark on careers of their own. While she acknowledges the incredible changes the world has gone through since she started out, she says she feels the secret to them succeeding still centres around two key things.
"I am a big believer in trying a lot of things. I tell my kids don't worry if you feel like you've made a bad decision because everything always leads to something. Try as much as you can and you'll learn quickly where you shine and where you thrive. And secondly make your own passion, don't just expect to 'find' it. I feel like we keep telling people they should have found their passion by 20 when in fact a lot of research says once you find something that really grabs your attention and you work at it and develop your craft, that's what leads to passion. It's so important to love what you do, because that's what's going to get you through the hard stuff that will inevitably come your way."