From Amsterdam to Aotearoa
French national Alexandre Gilbert was living in Amsterdam with his Dutch/Brazilian wife when they decided it was time for a change of climate. After investigating options in California and Australia, Alex was offered a role with Kiwi firm Icebreaker and despite knowing next to nothing about New Zealand the couple packed their bags and boarded a plane to Auckland. But just months after they arrived borders around the world began to close and the couple were forced to make some big decisions.
Alex and his partner had been in Auckland for around 6 months when the pandemic first hit, Alex was working in Auckland for Kiwi company Icebreaker and he and his wife were enjoying the city's improv theater community. Things were going well and only got better when the couple celebrated the birth of their first child – a baby boy.
But life took an unexpected turn when Alex faced redundancy at Icebreaker due to the company's relocation to Switzerland. Undeterred, he and his wife decided to stay in New Zealand and seek new opportunities, Alex says they were lucky that the gamble paid off.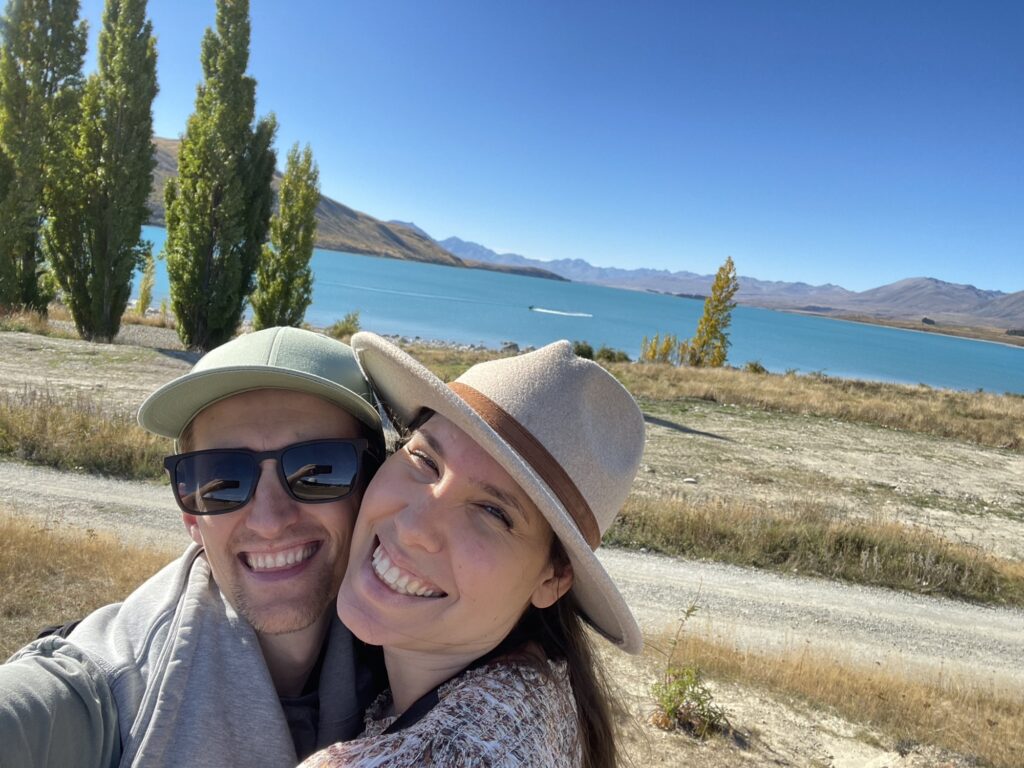 "When we got the news from Icebreaker there was COVID everywhere in Europe, but none in New Zealand, I had a two weeks old baby and my wife and I thought well there is nothing for us in Switzerland outside of work, we don't have family or friends there and we can't speak German, and at that point travel was really hard. We were happy in New Zealand and we decided that we couldn't stop our New Zealand adventure just yet."
Alex only had a short time to find another job as the couple's visa relied on it, a time he admits was quite stressful. He connected with the CEO of Kathmandu on Linkedin and explained his predicament and his qualifications and was lucky enough the company were looking for someone just like him.
"Kathmandu had the ambition to expand outside of New Zealand and Australia, but they needed someone with more expertise in these offshore markets and because that was my background things worked out well."
The couple moved to Christchurch and bought a house and now two years on, call the city their home. Alex is a keen surfer and loves the mix of lifestyle and business that the city provides and his son is growing up a proper Kiwi kid, and speaks a mix of English, French and Māori.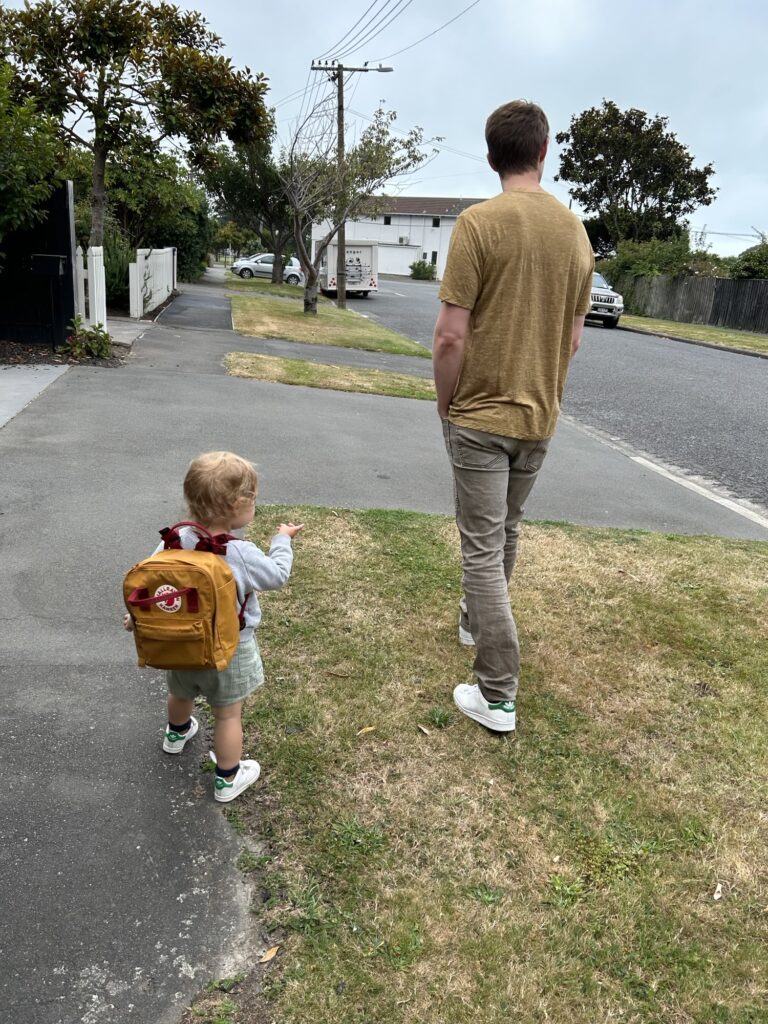 "We're walking distance to the beach, you know we really are living the dream, my wife loves it here and so does my son. Sumner is a really beautiful place and we just feel really lucky. There's a great sense of community here. People are very friendly. They're always willing to give you a hand."
After helping Kathmandu to strategically launch in Europe, Canada and Japan, Alex's role wound up as the local teams expanded and took over the operations. After this 2nd redundancy, he had the opportunity to work for another company in Auckland but the couple wanted to stay down south and so Alex has decided to try and give back to Kiwi businesses by using his offshore knowledge to start his own consulting company.
"I'm hoping to be able to help either New Zealand businesses that want to export or help brands from overseas who want to come to New Zealand. I want to focus on assisting enterprises in growing while maintaining a positive impact on the planet and people. My goal is to help businesses to drive better businesses."
Not content with just helping businesses, Alex is also planning to donate 1% of his revenue to New Zealand charities, supporting causes close to his heart and giving back to the community that welcomed him with open arms.
Throughout his time in New Zealand, Alex has been inspired by the country's commitment to environmental sustainability and social responsibility and says he admires New Zealand's efforts to protect its natural wonders, with nearly 40% of New Zealand's land area designated as conservation land.
"New Zealand is a country that really embraces nature, and that was something that we were immediately drawn to. I love how there is a real focus here on protecting the planet."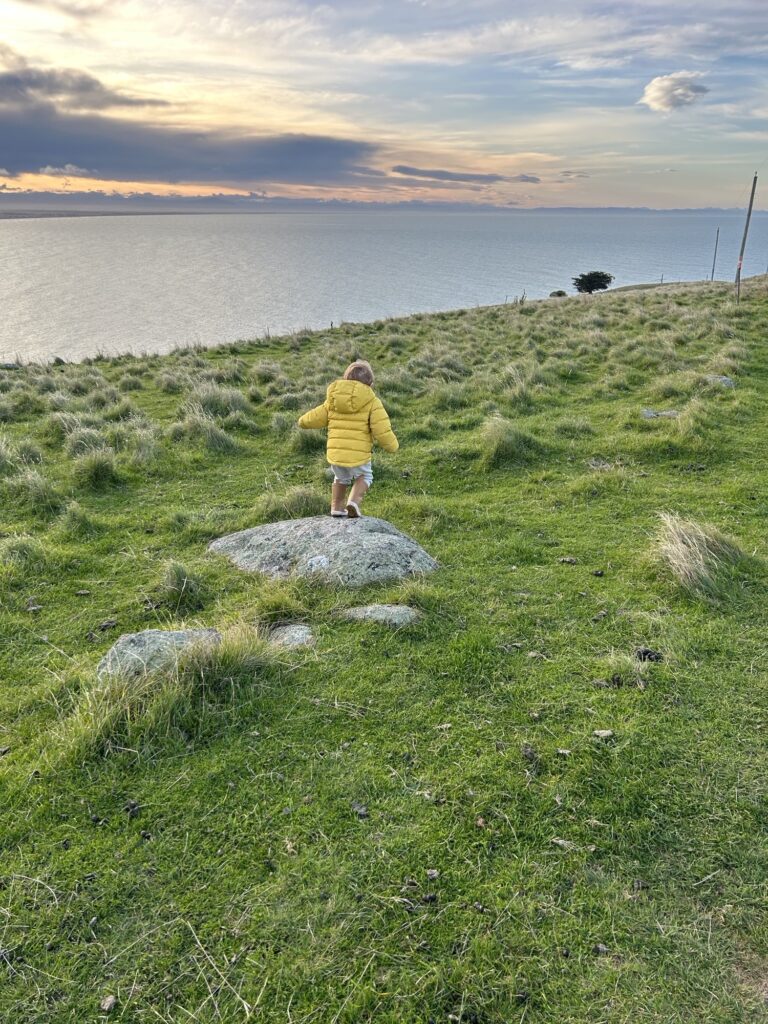 Alex's professional journey has also allowed him to collaborate with indigenous Māori businesses, further deepening his appreciation for New Zealand's rich cultural heritage. He says both him and his wife admire the Māori principles of Kaitiakitanga (guardianship) and manaakitanga (hospitality), which reflected a deep respect for the land and its people.
Despite the challenges posed by the pandemic and changes in jobs, Alex says his family has never regretted the decision to move to New Zealand. He believes that resilience and adaptability are essential traits for anyone, especially during uncertain times.
"Resilience is important for both life and businesses. If you are resilient and open to adapting, you can find opportunities anywhere. Our family considers ourselves really privileged to be able to live here and we hope that we can give back to a country which has welcomed us so readily."