Finding your little bit of peace in Wellington
After 26 years abroad, Sarah Pooley returned to New Zealand from the UK with her British husband and two teenage boys. The family moved back to Wellington to be closer to Sarah's parents and wider family. However having lived most of her life offshore Sarah says coming home has been a big transition, but she wouldn't change her decision and she's grateful for the way her two boys have taken to life in Wellington with so much gusto.
A return to New Zealand had always been on the cards for Sarah and her husband, and after Covid they started thinking about returning to be closer to friends and family.
"Once borders reopened we came back from the UK for a holiday and had a look at schools and houses, then my husband was offered a voluntary redundancy package and suddenly, it felt like the universe was pointing us towards a new chapter."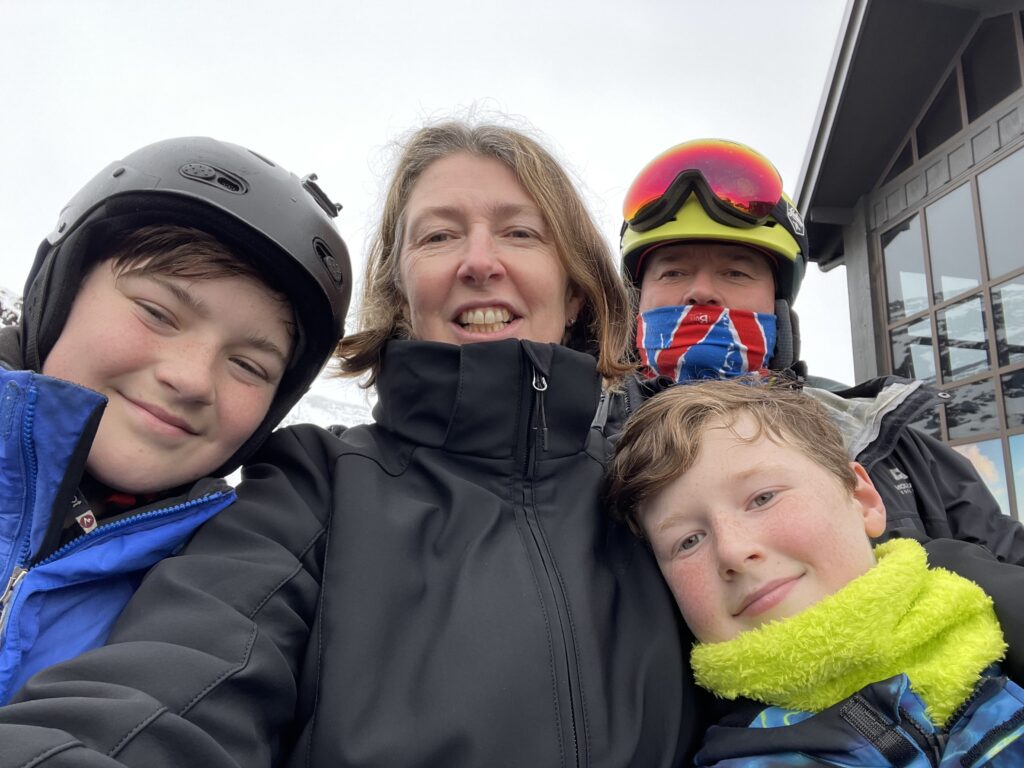 While her husband finished up work in the UK, Sarah returned home to Wellington with her two boys in time for the start of the new school year. While she waited for her nursing registration to come through, she had time to settle her kids into school and find a job.
"I'm a paediatric nurse, but I've gone back to basics and started back in children's surgical. I've had to hit the ground running, and go back to things like shift work but now that my foot is in the door the opportunities are opening up and people are like, Oh, what about this? I'm already moving across to an outpatients maternity cover role, which uses more of my skills and experience as a community nurse in the UK."
For Kiwi who have been offshore for a long time, returning home often triggers a process of self-discovery and adaptation and Sarah admits her and her husband have found it harder to put down roots compared to her two boys, who have taken to life in Wellington with gusto.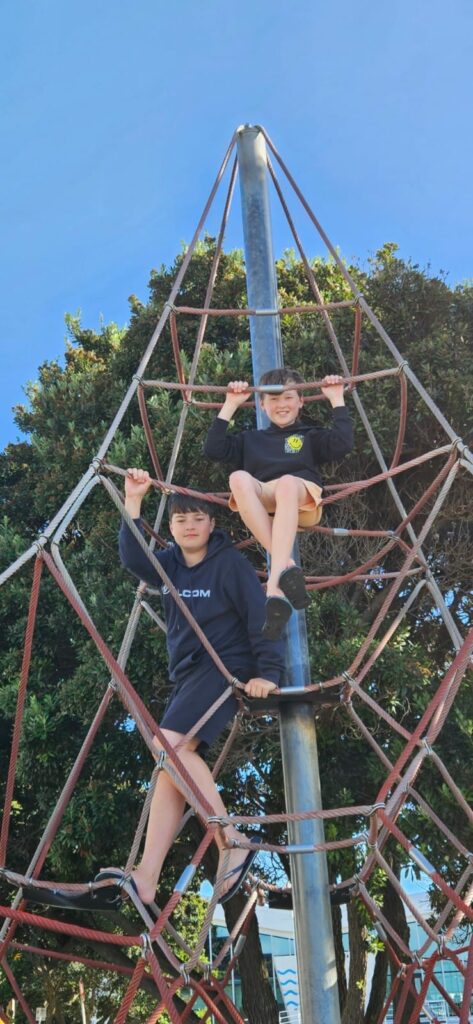 "My boys have settled in so well. They have more freedom here than they did in the UK. I'm happy for my eldest to go to the football in town and get an Uber home, and I wouldn't probably wouldn't have let him do that where we lived before. The both love going down to the waterfront to the ASB Basketball stadium or just hiring an electric scooter and riding up and down. My youngest is quite a lover of sea life, and to have such easy access to beaches is great. The marine life is amazing in this city, we can see whales and dolphins out our window, to have that on your doorstep is pretty special."
"We have been here for 7 months and I don't feel like I have started to put down roots yet, but anywhere we moved would have been the same, you can't expect to adjust to a place overnight. I left at 23, and I'm now 49 so what I want has changed, but I still love Wellington."
"It's great to be closer to my family, especially my parents, that is time you can't get back. Wellington's weather has been nothing like the winters I remember in my childhood, it's been amazing this winter. Wellington is a beautiful city with lots of greenery and you don't necessarily have to pay to do things here. The city also made a massive effort with the FIFA World Cup which was awesome to see."
The other thing Sarah appreciates about her new life is the change of pace and the ability to find peace and beauty in her childhood home town.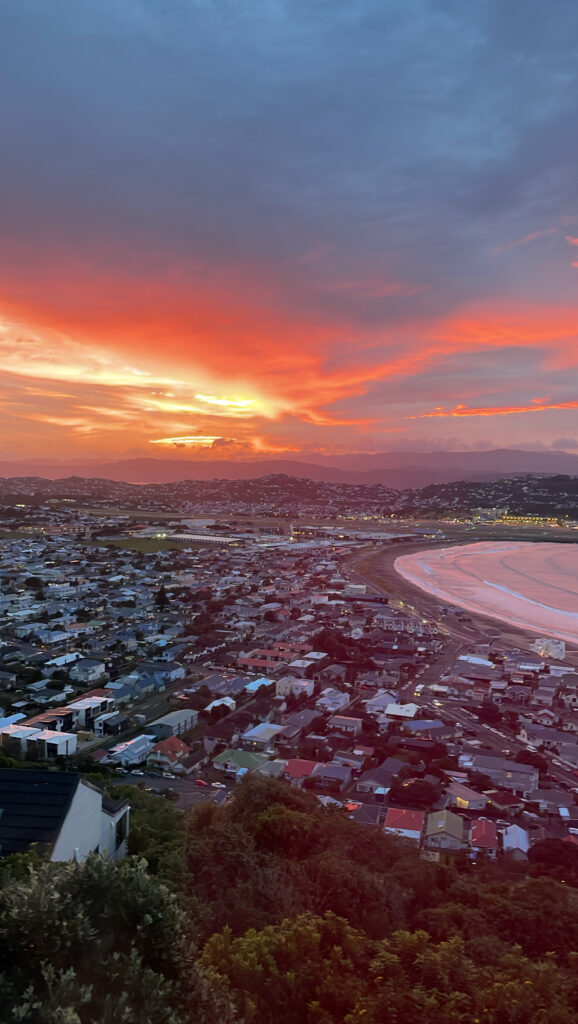 "Alongside family, a change of lifestyle was a big motivator for us to return. We get an incredible view from our house, and even when I am having a really tough day I can come home and look at this view and think yep, this is worth it. You can always find your little piece of peace and quiet in Wellington and that wasn't something I could ever say living in the UK. There is always the option to get a coffee, sit on a bench and watch dolphins, that's really special when you think about it."
Sarah's experience offers valuable insights to those contemplating a similar journey and highlights, Sarah says it's important for those thinking about returning to do some research before moving .
"Be really, really realistic about why you're coming back. If you've got family here, then it does make life so much easier. After 26 years, I didn't exist in New Zealand, no one could find my NHI number, I couldn't open an electricity account because I didn't have a credit history, I couldn't rent a house because I didn't have a credit history or a job. So definitely do your research, come back and visit, and talk to people before you make that final decision."
Returning home after nearly three decades offshore has highlighted to Sarah how important it is for Kiwi to travel, but also to bring their ideas and perspectives back home again. She feels the great Kiwi OE has been somewhat affected by Covid and hopes that people, especially young people will resume their passion for travel now that borders are open.
"When I left in my early 20's it felt like everyone went to the UK for a few years, I think for a country like New Zealand it's really important that people go offshore, see the big wide world and then come home and bring those global views and experiences with them. I feel like Kiwi are really good at bringing those ideas back home and making them our own."
This content was produced in partnership with Wellington NZ. Their 'Esc to Wellington' campaign is inviting skilled people to Wellington Te Upoko o Te Ika, as a destination to work, live, and thrive.