December update from Kea
Kia ora,
As we reach the end of a tumultuous year and look forward to 2021 Kea is proud to share the last installment of our online monthly report for 2020. This month we talked to Kiwi SaaS company Touchpoint Group, about the pivotal role that Kea Connect played in their expansion into the UK and Australia. We also followed up with two Kiwi start ups: a Kiwi entrepreneur based in London looking to import organic New Zealand produce into the UK, as well as a Kiwi skincare business exploring their options in the Middle East.
We have our ongoing series of insights from US, China, UK & Europe, and Australia, updates from our extensive partner network and a Kea Community exclusive with Lucy von Sturmer, a returning Kiwi, on bringing her consultancy business to New Zealand.
---
---
GROWTH THROUGH KEA CONNECT
---
Global confidence and Covid-19 stability through Kea Connect
Kiwi SaaS company, Touchpoint Group, have been part of the Kea Connect business community since 2018. Since then, we have worked with Frank, Co-Founder and CEO, to understand key opportunities Touchpoint globally, making key in-market introductions that directly led to new business opportunities, and global confidence. Once such introduction led to a successful PoC (Proof of Concept) with Barclays and stability during Covid-19. READ MORE
---
---
INSIGHTS FROM OUR GLOBAL COMMUNITY
---

USA
It has been a rather eventful month here in North America. Most conversations centered around the US Presidential Election, which became a close and contentious race won by Joe Biden. Prime Minister Jacinda Ardern reported a "very positive and warm" first phone call where the President-Elect spoke fondly of New Zealand. Further optimism came in the form of positive signals of a Covid-19 vaccine soon to be approved by the FDA and cleared for general distribution.
Market conditions for Direct To Consumer SMEs trading with the USA are buoyant, with Shopify hitting record-breaking sales of $5.1B over Black Friday/Cyber Monday. This surpassed Amazon's $4.8B total for the same period. Alongside our NZ Inc partners, we are excited for the December launch of the Made with Care Campaign to support NZ products selling in the USA.
Ryan Mulcock, Kea USA Regional Director
---

UK & EUROPE
This month, Kea appointed a new Regional Director for UK & Europe, Sara Fogarty.
Sara shares her insights into consumer behaviour in the UK & Europe in the lead up to the holiday period with the UK emerging out of Lockdown and into a revised 3 Tier system, although perhaps not a lot of change in day-to-day life. Find out about the positive economic impact for New Zealand with both significant increases in online shopping and a desire for premium products at the back end of the year. READ MORE
---

CHINA
The Gross Merchandise Value for 11.11 – Singles Day (an online shopping festival on Nov 11th) exceeded $570B across all e-commerce platforms (JD, Tmall, Pinduoduo etc). This year, livestreaming has become a new driving force for sales. Livestreaming is used for a number of promotional purposes, including product releases, VIP sales events, seasonal events, as well as being a great way to engage in conversation with your customers. Find out more about how Kiwi brands can utilise these channels, as well as free trade updates in Kea's China Regional Director, Ciara Liu's December update. READ MORE
---
AUSTRALIA
Melbourne was the last of the Australian cities to emerge from Covid-19 restrictions and also the city with the harshest lockdown (the second wave led to 111 days of lockdown, however most of us were in our homes from mid March). While Australians are feeling a little tender and looking at the rest of the world's Covid-19 numbers with apprehension, there is also a feeling that we are indeed a lucky country and that Summer 20/21 is one to celebrate.
In terms of consumer sentiment, the feeling is reflective of the general mood. Two very different lines of thought show us to be either enthusiastically shopping and spending the money we've managed to save while at home. Or, cautious and selective about what we buy, burned from many jobs lost and some beloved industries (arts, hospitality, events, physical retail) damaged. Digital commerce, without doubt, has been the big winner. Online marketplaces, supermarkets and pharmacies have thrived. 'Shop Local' has become a catch-cry with Australians lamenting the loss of much loved stores during earlier bushfires. We're seeing significant support for small retailers and local brands. The goods news: New Zealand is seen as an extension of Australia. Not just the little sibling across the ditch, but an equal partner here down under. Australia welcomes smart NZ businesses with open arms.
Bella Katz, World Class New Zealander.
---
---
SPOTLIGHT ON NEW F&B VENTURE AND MIDDLE EAST EXPANSION
---
EXCITING ORGANIC FOOD VENTURE FOR KIWI IN LONDON
Kea Connect supported a Kiwi entrepreneur in his new venture involving the import of organic New Zealand food into the UK.
This Kea Community member moved to the UK toward the end of 2019, and is working on a new exciting project involving the import of organic New Zealand food into the UK. He contacted Kea Connect seeing if we can connect him with expertise in our network who can advise on:
Brand positioning for New Zealand organic food products in UK+EU
Rollout of combo B2B / B2C models in UK for food
Experience approaching large retail partners
Industry pricing and margin targets
Kea Connect introduced him to an internationally experienced senior Marketing and Sales practitioner and brand enthusiast based in London.
---
DISTRIBUTION CHANNELS IN MIDDLE EAST REALISED FOR NEW ZEALAND INDIE BRAND
Kea is helping Kiwi business TE WAI understand distribution channels in the Middle East.
TE WAI produce a New Zealand inspired, hydrating fine-mist facial spray infused with extracts Kawakawa, Manuka, Kowhai, Mamaku and Pohutukawa. With operations established in China, TE WAI conducted market research to validate other export markets, Middle East being one of them.
CEO and Co-Founder of TE WAI wanted to speak with experts in our Kea community who know the landscape in the Middle East, have worked with industry partners in distribution/consumer goods, and would be willing to share any insights and help make further introductions where suitable.
Kea introduced TE WAI to an Events expert based in Dubai, to discuss the business landscape and provide in-market channel suggestions.
---
---
DIGITAL ESSENTIAL FOR SMALL BUSINESS
Xero Chief Product Officer and Kea Board Member Anna Curzon talks to the power of digitisation, especially in future-proofing small business. Covid-19 has emphasised the necessity of cloud-based operations, and the dependence businesses have on their systems to maintain success. Read more about Anna's insights here.
AUCKLAND UNIVERSITY NAMES YOUNG LEADERS
The University of Auckland has released its 40 Under 40 list for 2020. Every year, the university releases a list of their inspiring young alumni who continue to shine in both their professional and personal lives.
NZTE SPEAKS DIGITAL
NZTE in partnership with Stuff have released a seven-part series, Digitally Speaking, on a range of digital commerce topics. The series includes a line-up of global digital leaders who share case studies, inspirational insights and tactical advice, with the purpose of providing insights into how businesses can build the digital channels and strategies you need to reach your customers online and grow your market reach.
THE YEAR THAT WAS: MFAT'S ANNUAL REPORT 2019-20
The Ministry of Foreign Affairs and Trade have released their annual report, which focuses on the Ministry's Strategic Intentions and performance measures. In particular, it highlights the work MFAT did to support the New Zealand Government's Covid-19 response.
---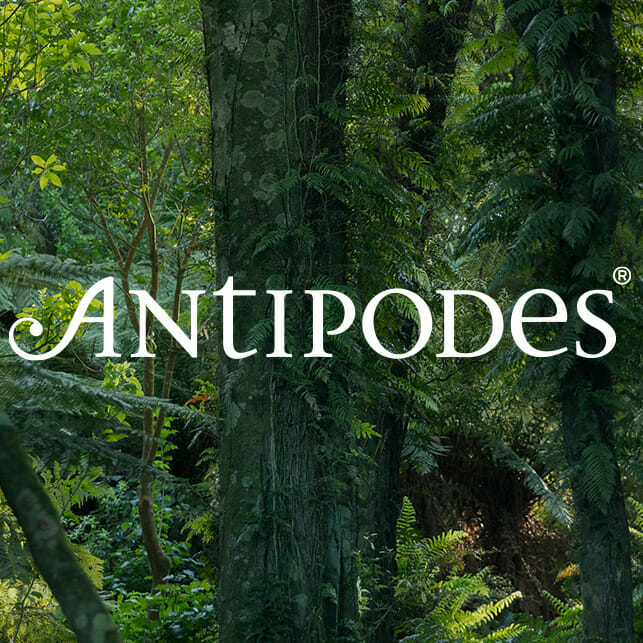 ANTIPODES ON THEIR GLOBAL AMBITIONS
Antipodes founder Elizabeth Barbalich about the decision to expand into the US, how Covid-19 impacted the expansion, and her advice to businesses looking to do the same. READ MORE
LUCY VON STURMER: AMSTERDAM TO AOTEAROA
After years building her consultancy The Humblebrag in Amsterdam, Kea spoke to returner Lucy von Sturmer about her decision to move herself, and her business back to Aotearoa. READ MORE
JAMIE MCLELLAN ON DESIGNING SUSTAINABLY
In 2011, Kiwi designer Jamie McLellan was approached by Tim Brown who had the idea to make a shoe out of wool. Fast forward to 2020 and Allbirds is revolutionising the footwear industry. READ MORE
---
---
KEA CONNECT: BUSINESSES SUPPORTED THIS MONTH
---
26
Number of Kiwi businesses assisted this month
20
Number of connections made this month
707
Number of connections made this year to date
SECTORS KEA CONNECT SUPPORTED THIS MONTH
---