Connecting the world, one image at a time
Simon Townsley's passion for capturing history through iconic images has led him around the world. During his almost 40 year career the Kiwi photojournalist has covered numerous conflicts in countries including Bosnia, Sierra Leone and Northern Ireland. He's also been present at some of history's biggest moments including the fall of the Berlin Wall, Nelson Mandela's election and the aftermath of Tiananmen Square. He spoke to Kea about his passion for the often dangerous job and reflects on his latest assignment in Ukraine.
Simon started his career in Wellington working for the Dominion Post and after several years reporting on stories across New Zealand, he was sent to Fiji to cover the 1987 Military Coup. Upon returning home he knew he wanted to use the medium of photography to continue telling stories of those affected by conflict, but knew his options would be limited in New Zealand and so accepted a job at the Daily Telegraph in London.
"For me photographs are iconic, they grab a moment in time and distil all of the information from that moment into a single frame."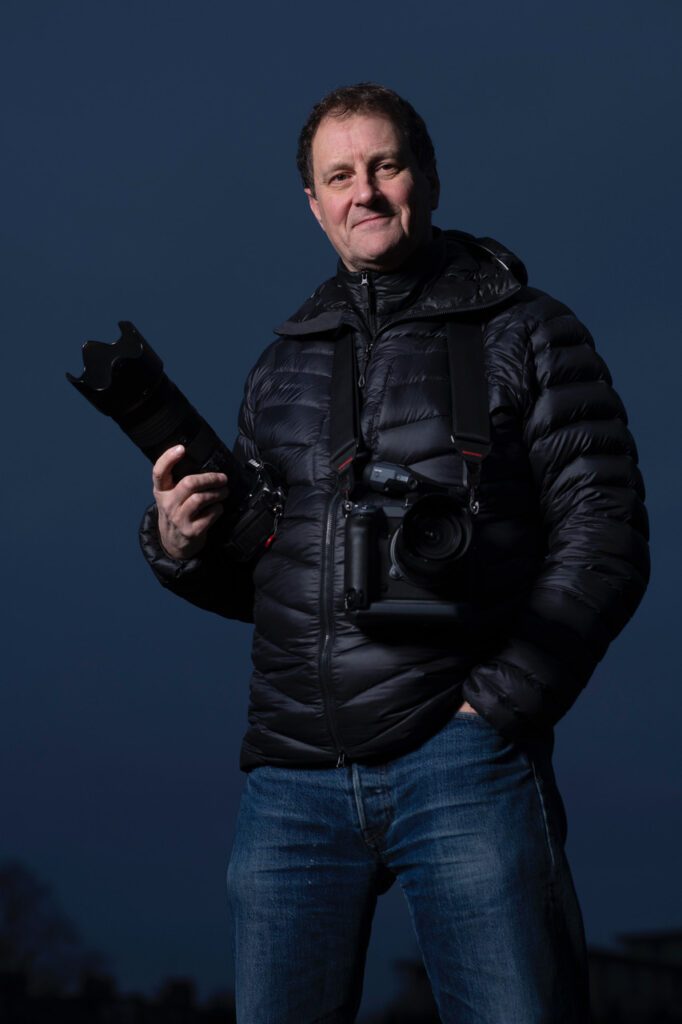 Over the next 35 years Simon worked across most of Britain's major media outlets. He has won numerous awards including twice being named British Press Photographer of the Year. Four years ago he embarked on a Global Health Security project through the Bill & Melinda Gates Foundation in conjunction with The Telegraph Media Group. The aim of this project is to bring awareness of vitally important health and security issues to a wider audience and show people how these issues affect us all.
"The message I am trying to convey is one of engagement with the world. For people to see us all as being interconnected and to understand that whatever is going on anywhere on the planet is something that affects us all. Through my images I reflect the humanity of people who are caught up in the events. I want the global audience to really understand that people affected by war or disease or famine or whatever are not just numbers, but humans who deserve to be treated with compassion and dignity and kindness."
Most recently Simon has been based in the Ukraine. He arrived early on in the conflict and moved between the South and the East of the country attempting to convey the true depth of the issues the country is facing.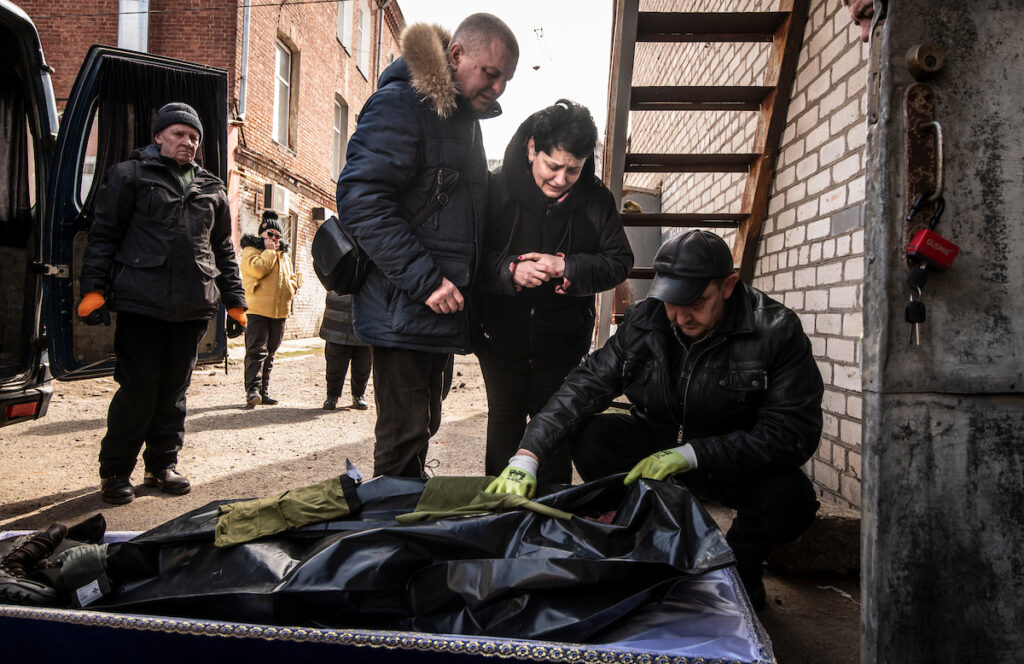 "We spent a lot of time in the hospital and morgues. In one Morgue I met Irina who had arrived to find the body of her 22-year-old son Eduard. She told us the story of her son, of her beautiful baby. She showed us photographs of her boy and cried and raged at the injustice that took him from her so young. When my sister asked me how can you photograph things like that? I had to say, how can I not?"
"I also photographed a little girl who had fled Maripol with her family. Their van doors opened and her family were all squashed in together, and in the gloom was this little face. For a split second she wasn't aware I was there and she looked through me with such a mixture of emotions. I took the photo and then she saw me and started playing hide and seek behind her hands and behaving like any child. But for a moment there was this little face that seemed to sum up perfectly, the entirety of the refugee crisis."
Many of the situations Simon finds himself in for work are particularly harrowing and highly emotionally charged, but he says it's important he separates his own emotions from those he is photographing.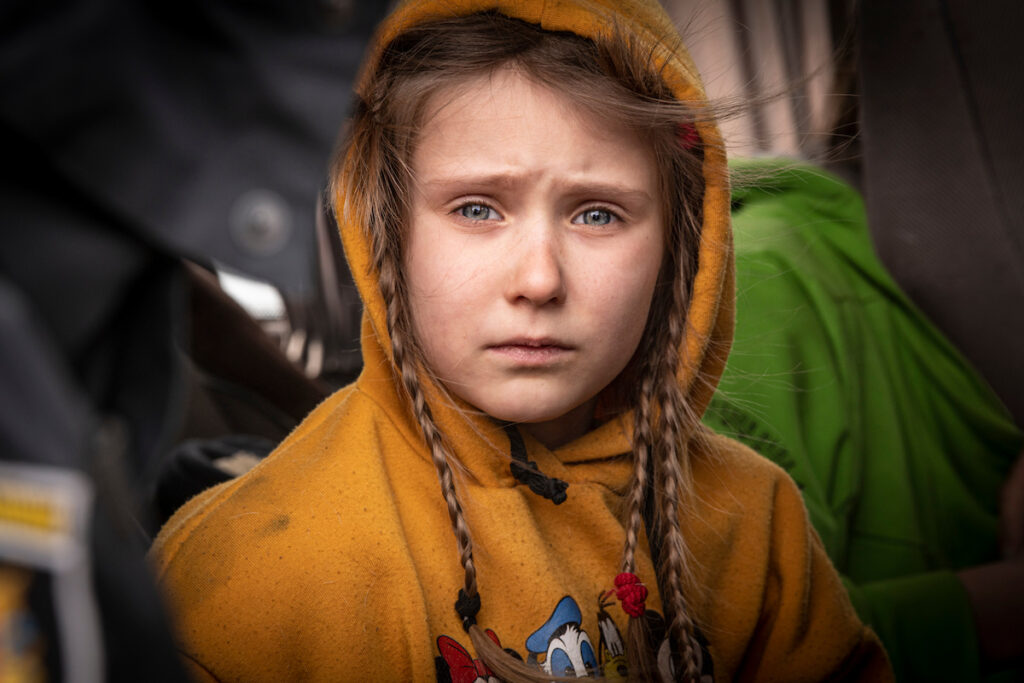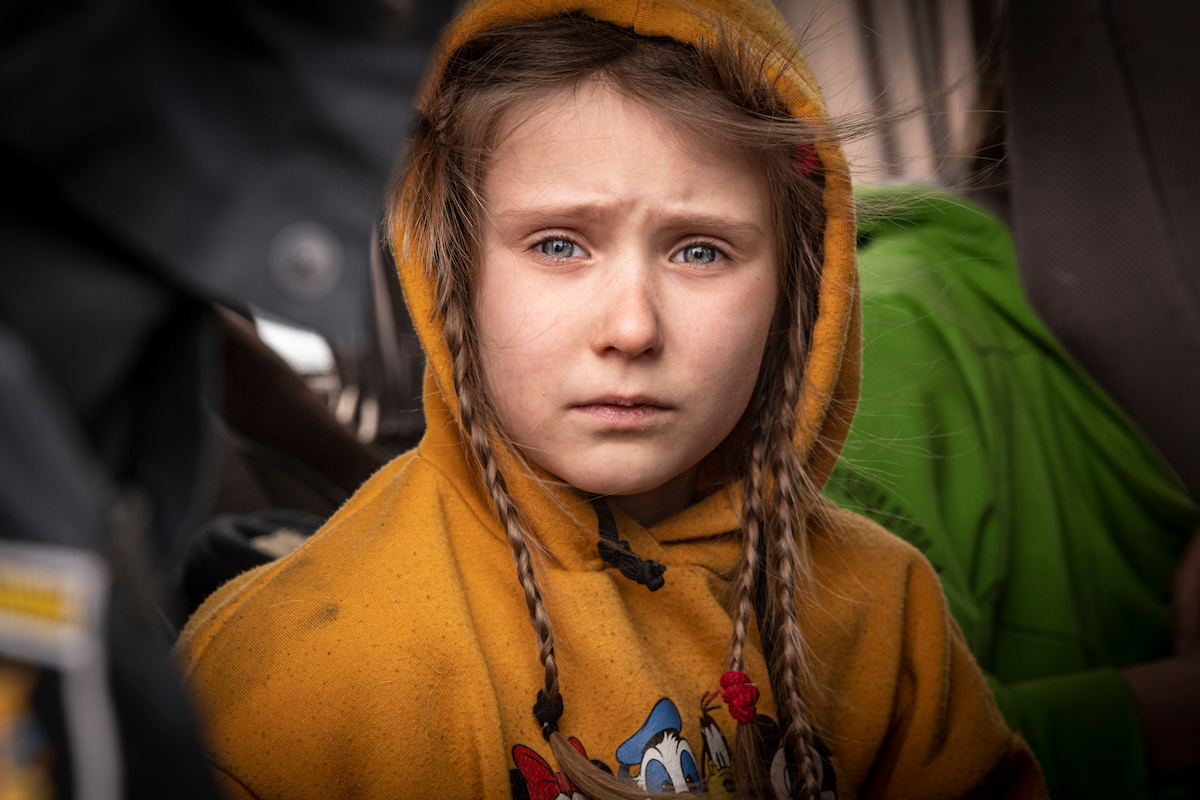 "If you break down you are not going to be able to effectively communicate the stories of the people you are seeing. The people, predominantly women and children, I saw coming out of the Ukraine have a story to tell, the children who are missing legs and the mothers in the mourges have a story to tell. It's up to me to do that. I have to remain professional and photograph these people to tell their stories. I can get upset later. Those mothers in the morgues identifying their children, they don't have the luxury of getting upset later."
Simon's work sees him run towards danger when many others are fleeing and it exposes him to some of the worst offences of humankind. Despite this he says he still sees the good in people and at the beginning of his career made a firm decision to not be dragged down by his work.
"I have covered a lot of conflict and you have to deal with the logistical aspects of it and then the emotional aspects of it and the emotional aspects are a lot harder. I am terrified a lot of the time, but I really fight against becoming cynical from everything I see. You don't want to be a shell of a human, you have to focus on the good."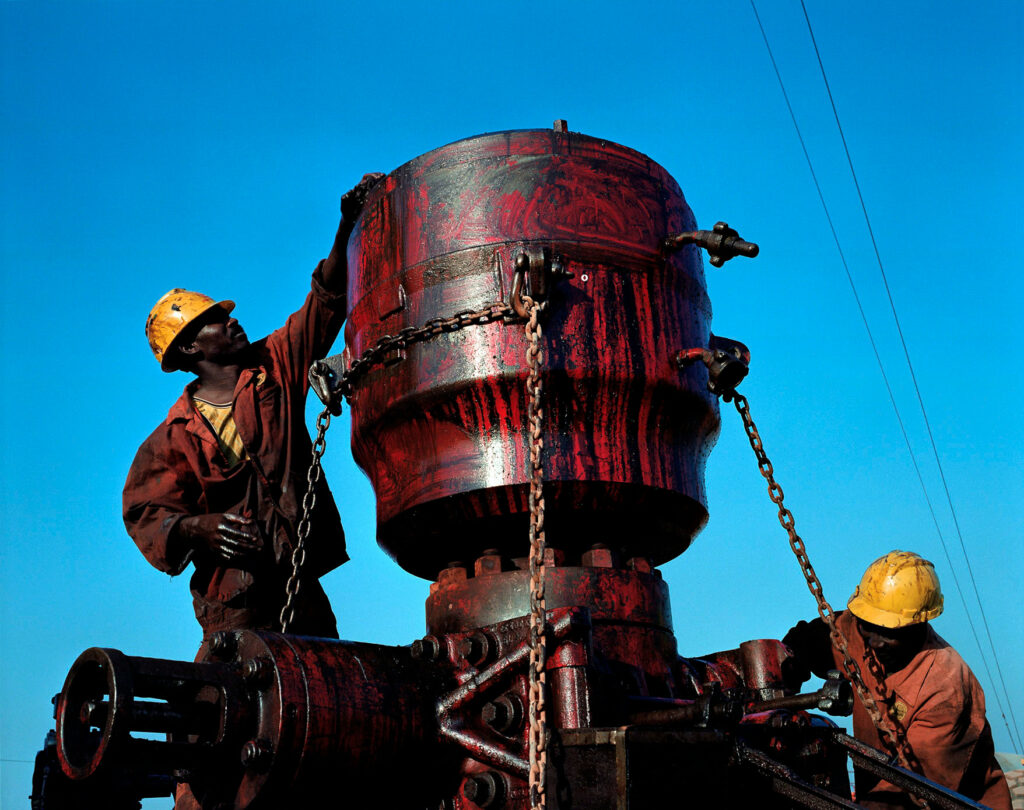 But even when focusing on the good, there are times that Simon needs a break. After being held under sniper fire at a graveyard in Sarajevo while covering the Bosnian War, he found himself missing New Zealand and returned for a break with friends and family, and to spend time in a place 'where no one would shoot at him'.
Several years later he also left the media world for a time to work on the Oilman project. A landscape photographic exploration of the oil and gas industry, which took him to over 20 locations across the globe. The images were later auctioned to raise almost $200,000 USD for charity.
The dangerous nature of Simon's work is something that does weigh on his mind especially when it comes to balancing it with his responsibilities as a parent. Simon has two sons aged 30 and 20 and an 8 year old daughter. His son's have more of an understanding of the risks of his job, but for his daughter he just 'travels for work'.
"When I am away I keep in touch over Facetime and when I am home I spend a lot of time with my family. I think you need to be true to yourself and do what you love doing but also balance up having a family and keeping yourself safe."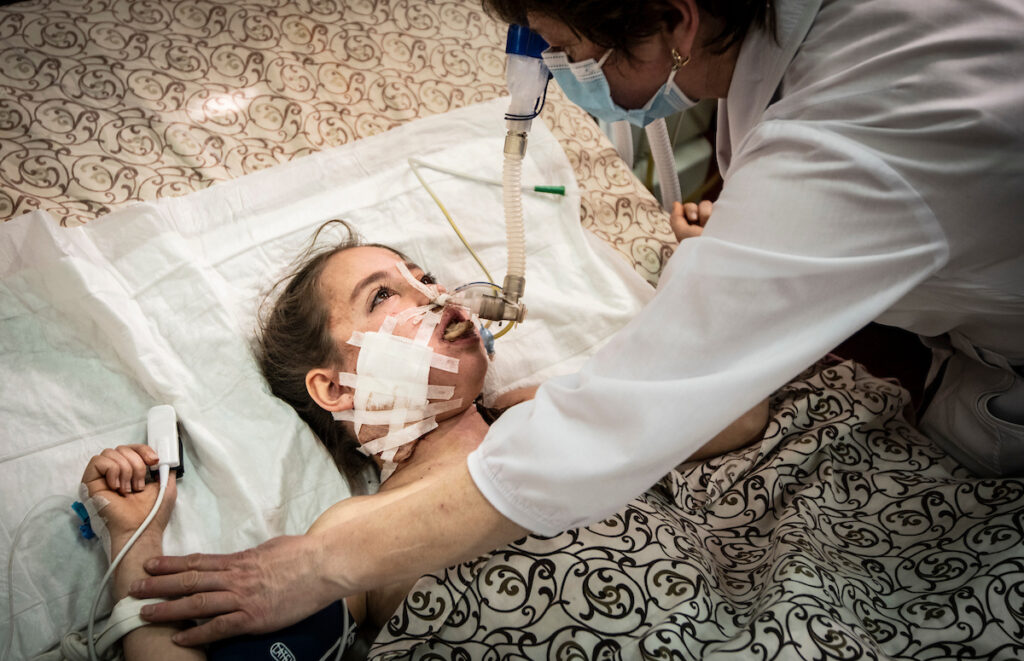 While his work has taken him all around the world Simon says there are still a few places he would like to photograph.
"Amazingly enough I have never been to Afghanistan but I have an assignment there in a few weeks and I'm really looking forward to that. I would also love to go to North Korea, Asia is still quite difficult to travel around and work in but North Korea is definitely at the top of my list."
Simon says he feels incredibly privileged to do what he does, and that it's a real honour to be allowed to gain people's trust and capture their deepest feelings. And he says he hopes the photos he takes do justice to the stories of his subjects.
"I don't want to take shocking photographs, no good photographer does, the idea is not to make people immediately turn away. It's very easy to photograph a shocking scene in a war but that's counterproductive. You have to capture images which are compelling, which make people think and feel."