Caretakers of Culture
This year Ngāti Rānana the London Māori club celebrates its 65th anniversary. First established in 1958 the club has grown from a group of Ex-Kiwi meeting in a Putney flat, to a large kaupapa Māori driven rōpū, (organised group) open to anyone in London wanting to learn more about Te Ao Māori. The group regularly performs around Europe and plays an important role in educating offshore communities about tikanga or Māori customary practices and behaviours. We caught up with Ngāti Rānana Kaiāwhina (tutor) and Kea member Ben Appleton to talk about the group's purpose and values and how becoming involved has played an important role in his own cultural journey.
Like many Kiwi Ben Appleton set off to the UK to do his OE with plans to return after a couple of years. Seven years on he now calls London home, although tries to return to New Zealand regularly to visit his Rotorua based Whānau. Ben is a kaiāwhina (tutor) with Ngāti Rānana and has been involved with the group since his arrival in London, although he admits his initial introduction was somewhat accidental.
"When I moved to London a friend who was previously part of the group said to me you have to go along to the New Zealand Embassy on a Wednesday night, you will meet a whole lot of mates. So I went and I remember feeling quite shy about it but I got there and immediately you've got 40 to 50 friends, who eventually become whānau."
Ben was brought up in Rotorua and admits while he was surrounded by Māori culture it wasn't something he took an active role in. He didn't speak a lot of te reo or grow up on the Marae, and prior to joining Ngāti Rānana he hadn't done a lot of Kapa Haka.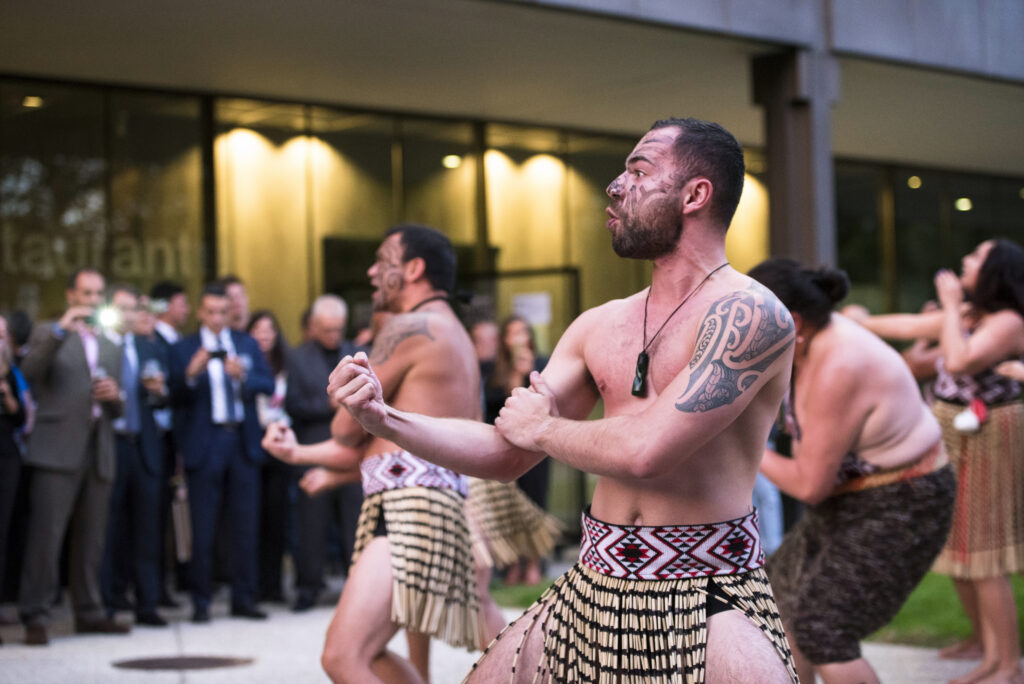 "I think I didn't realise how important the Māori culture was to me until it wasn't there anymore. When I moved to London I was homesick and I think you sort of look for familiarities and band together with people who remind you of home. I just found Ngāti Rānana was an incredibly safe space to learn and to grow. There is no judgement and I was able to really connect with my taha Māori (Māori identity), in a weird way I left Aotearoa to learn more about my Māoritanga."
That feeling of a safe space to learn and grow is something that Ngāti Rānana still maintain as the heart of their group today. The group isn't just limited to Māori or even to kiwis, Ben says the group is currently made up of around 150 people from places like the Caribbean, the UK, Europe and of course New Zealand.
"We've got people who join because they want to be part of the performances, that's probably about 70-80 people, then we've got those that help out behind the scenes, help on the board, committees and with governance, that's probably another 40 people and then importantly we also have our kōhanga reo and that consists of parents and children who meet up once a month in London to learn te reo Māori, tikanga and everything that encompasses Te Ao Māori and whānau."
Ngāti Rānana also plays an important role when it comes to educating and explaining Te Ao Māori to cultures outside of New Zealand. Last year the group put on 33 separate live performances for events such as the Dubai Expo, Museum exhibition openings, the signing of the Free Trade agreements at 10 Downing Street, and the London Kea World Class New Zealand Award event. Ngāti Rānana is a not-for-profit organisation and Ben says the group has strict requirements for who they will partner with.
"We align ourselves with organisations that align with our tikanga, our morals and our values of kotahitanga (unity), whanaungatanga (kinship) and manaakitanga (generosity). We will appear at events where we feel that we uplift Māori and the mana of New Zealand in general. These appearances provide an incredible opportunity for our members but we hope they also project to the people back in New Zealand that you can travel and have these cultural exchanges through the medium of Haka and Te Ao Māori. When we appear at an event we never want to just be performers, what we really try to do is educate people and have more of a cultural exchange. We explain the deeper meaning behind what we are doing, what the world of Haka means and the ancestral story that comes with it."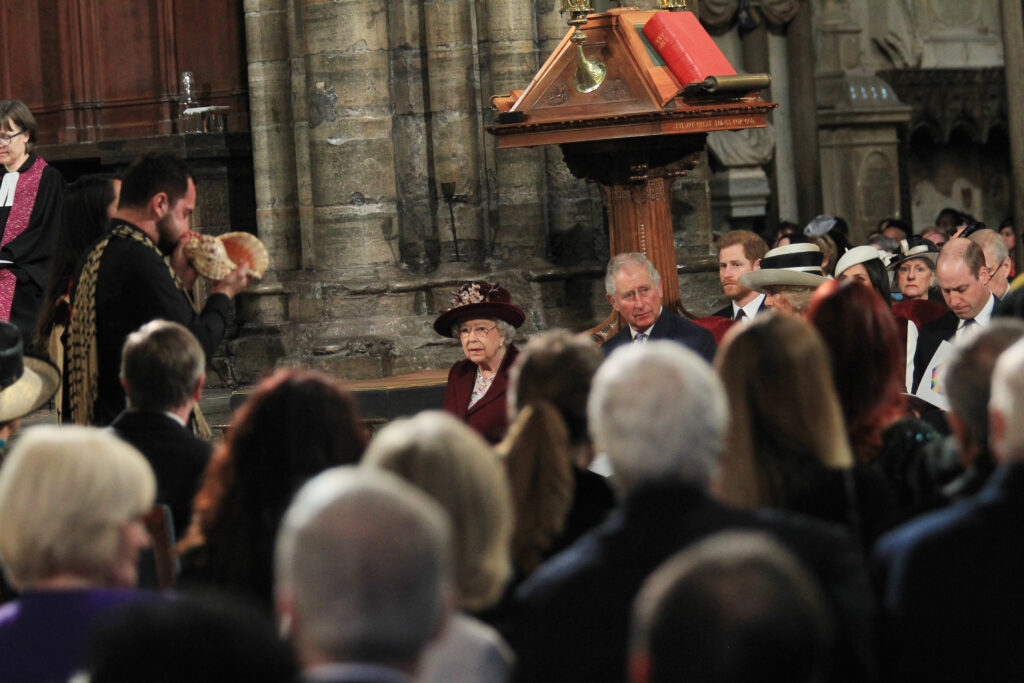 Ben says for every event they accept there are just as many they turn down. The group gets a lot of requests from TV producers who are looking for something to entertain or distract audiences and they turn these requests down while making sure to explain why it's not appropriate to use Haka merely for theatrics.
"Over the past decade or so there has definitely been a growing awareness of Te Ao Māori across many cultures – this is in part thanks to the All Blacks who have done a great job of putting haka on the world stage. For us it's really about being true to ourselves and our values, we try to apply the same tikanga as we would at home. We always make an effort to do things in the right way – for example some people want us to do a pōwhiri at the end of the night and we have to explain that it's only done at the beginning and why. When you explain this most people are really respectful and will work with you, a lot of it is about education and explanation and that's a really powerful thing to be able to share a culture with people and give them a deeper understanding."
Upholding the mana of Te Ao Māori offshore is a big responsibility and Ben says the group take that very seriously. However it's not a role they do alone. He says he would encourage anyone, Kiwi or otherwise to learn more about Te Ao Māori and he is incredibly grateful for the knowledge and confidence Ngāti Rānana has given him to gain a deeper understanding of tikanga and Haka to the point where he can now perform in front of several hundred dignitaries.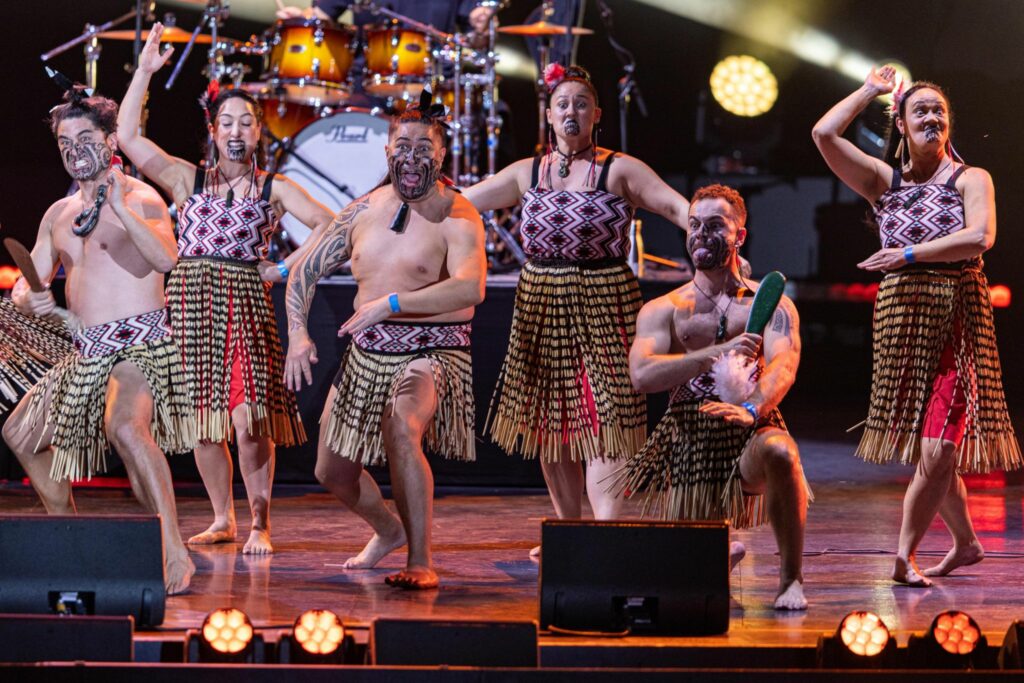 Ben urges anyone interested in Te Ao Māori to look up a Maori group in their area, especially if they are offshore and wanting to connect with home. Ngāti Rānana's next live event is at Westminster Abbey for King Charles, and Ben says that while visual events like this are the things that pick up the media coverage, what's just as important is the space that the group hold for those wanting to interact with the Māori culture.
"Ngāti Rānana meets every Wednesday, 6:30 PM at the New Zealand High Commission in London, and we always welcome people in. We ask visitors to introduce themselves and we hear some really special stories from those people. Some are on a flying visit through London and have heard about us from an Uncle's cousin, others have maybe lived in the UK for 20 years and they are feeling really homesick and this is the first time they have engaged with something that feels truly like home. It's quite tear jerking to be honest, a lot of people just want a bit of connection back to Aotearoa and if we can give that to them and help those people on their journey, then that's just as important as any performance for a king."