April Update from Kea
Tēnā koutou,
As many businesses within New Zealand continue to report challenges in hiring talent, we are pleased to be playing a role in making this easier via our refreshed job platform. We are seeing strong interest, both from Kiwi seeking roles, and New Zealand businesses looking to hire internationally experienced talent. As a valued partner we want to give you the ongoing opportunity to share your roles with our community and gain access to those skilled Kiwi looking to return home. If you would like to post on the site please get in touch with us at [email protected]
We have also recently announced the date of this year's World Class New Zealand Awards. As a nation of explorers and exporters, connection to the world has always been crucial to our success, and this has never been more apparent than during these challenging pandemic times. This is why the theme of this year's awards is connection, and we will share further details on how we plan to bring this to life over the coming months. We look forward to seeing as many of you as possible on the night to help celebrate our World Class Kiwi.
Finally, this month we bring you stories from our offshore Kiwi community who are helping support people and businesses affected by the conflict in the Ukraine. This piece includes Vanessa O'Neill, NZTE's Regional Director Europe, who is part of a special project team established to ensure Kiwi businesses have all the practical support and information they need.
Ngā mihi
Toni Truslove
Kea Global CEO

---

---
Voices of the community – Supporting Ukraine
The conflict in Ukraine is affecting millions of people and businesses across the globe. This month we speak to four offshore Kiwi help support those affect by the upheaval including Vanessa O'Neill NZTE's Regional Director Europe. Vanessa is part of a special project team established to ensure Kiwi businesses have all the practical support and information they need. READ MORE
---
---
INSIGHTS FROM OUR GLOBAL COMMUNITY
---

China
Businesses looking to export to China are experiencing major disruptions due to the country's Covid elimination strategy. Commodity-based categories such as Fresh Seafood, Dairy etc are finding it particularly tough. We speak to a Kiwi on the ground in Shanghai to find out what the longer term forecast is and how companies on the ground are coping. READ MORE

UK and Europe
The UK Government has just published guidance on restricting promotions of products high in fat, sugar or salt. This guidance has been developed ahead of new regulations, coming into effect on 1st October. Our UK and Europe Regional Director Sara Fogarty has advice for businesses who may be affected by the changes.READ MORE

North America
In North America the market for healthy sustainable food is growing rapidly and many mainstream supermarket chains are dramatically expanding their organic and sustainable product lines. This month our North America Regional Director Gary Fortune looks at how Kiwi businesses are capitalising on this post pandemic trend. READ MORE

New Zealand
Welcome news with the announcement of the reopening of New Zealand borders to tourists. With the Trade Recovery Strategy a high priority for New Zealand, the Prime Minister has just attended the first trade mission in over two years. Our Global Director Government and Industry Saya Wahrlich looks at the takeaways from the trip and how Kiwi businesses are reconnecting now that borders have reopened. READ MORE
---
---
24
Number of Kiwi businesses assisted
72
Number of connections made
827
Number of connections made year to date*
BUSINESS CONNECTIONS MADE IN MARKET THIS MONTH**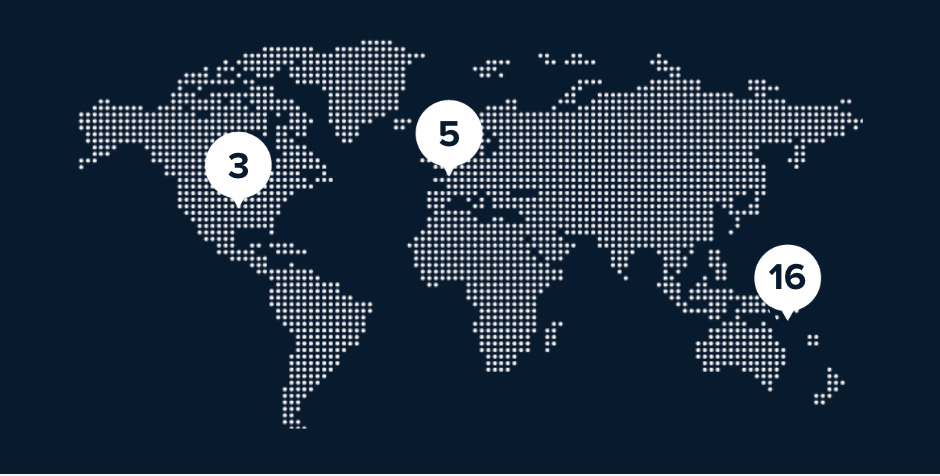 SECTORS KEA CONNECT SUPPORTED THIS MONTH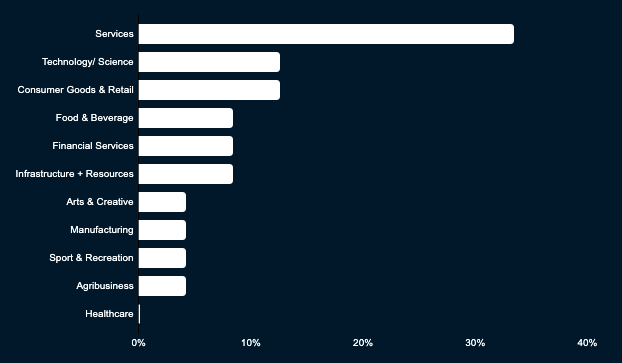 *Year to date reflects financial year commencing 1 July 2021 to 30 June 2022
**Some businesses were provided with connections in more than one market
---
GROWTH THROUGH KEA CONNECT
Each month Kea Connect helps Kiwi businesses grow by connecting them with Kiwi experts in markets all around the world. Here is an example of two businesses we helped this month.
---
Embedding learning into organisations
The Breakthrough Co is a Kiwi business which runs development programmes for leaders and managers. They focus on practical, cost effective ways for people to better utilise time and skills for themselves and their businesses through a series of workshops. They already work with some of New Zealand's most well known companies including Chelsea, Mike Greer Homes and the AA.
Kea Connect introduced the company to a management consultant and a senior sales coach in Australia, who were able to advise them on the opportunities for taking their programmes to the Australian market. This connection has helped The Breakthrough Co speed up its Australian exploration.
Kiwi granola bar takes on the world
Christchurch entrepreneurs David & Clare launched their company, The Crafty Weka Bar, after seeing a gap in the market for real food snacks made the old fashioned way. The couple make their granola bars in small batches, ensuring each bar is of the highest quality. They have just been recognised as the 'best backpacking food of 2022' by leading North America magazine 'Backpacker'.
After seeing their business written about in a local paper, Kea Connect proactively approached Crafty Weka to see if there was anything we could do to support the business. We are now actively working to connect them to distributors in North America and with specialised grocery and outdoor stores in the region. Our North America RD was also able to connect them to musicians to help create music for their brand video.
---
---
Update on Russian Sanctions Act
A free webinar on the Russian Sanctions Act will take place on Friday 6 May, 10am NZT. This webinar will provide New Zealand importers and exporters with an opportunity to hear directly from the Ministry on the Russian Sanctions Act and an update on the unfolding situation and its impacts on New Zealand imports and exports. Sign up here
2022 New Zealand International Business Awards
Entries and nominations are now open for the New Zealand International Business Awards (NZIBA) 2022. The NZIBAs celebrate the global success, vision and determination of New Zealand businesses, and over the past two years the resilience and innovation of New Zealand's export community have mattered like never before. For more details visit the website
Multi-million dollar art collection to be sold for charity
An acclaimed multi-million dollar art collection owned by the Bank of New Zealand since the 1980s is to be sold to fund a charitable foundation. More than 300 contemporary New Zealand paintings, prints and photographs will go under the hammer this September. Read more
---
---

Connecting the world, one image at a time
Kiwi photo journalist Simon Townsley talks to Kea about the major world events he has captured over his 40 year career and explains why he is so passionate about connecting people through the power of still images. READ MORE

It takes perseverance, hunger and passion
Anthony Romano has an impressive CV, in fact when it comes to business there isn't much he hasn't done. The Nelson born Kiwi has worked for Deloitte, Timberland, Calvin Klein and Luna Rossa and has consulted for numerous big name luxury brands. He talks to Kea about the business lessons he's learnt along the way. READ MORE
---

How US businesses are getting back to work
"My best advice is to assess each situation and allow for extra time as people learn to deal with face-to-face meetings again. Don't expect a quick result. If it used to take eight touches to get a reaction, assume it is sixteen now." Kea speaks to five US business leaders about how the business landscape has changed. READ MORE
---
---
WORLD CLASS SPEAKER SERIES: Our next World Class Speaker Series is an in person event in London and will feature Owen Eastwood. Owen is a top performance coach and best selling author. He will talk about his work with some of the best teams and athletes on the planet and discuss the biology and psychology of togetherness, fear vs challenge mentality, and talk about how high performing groups follow a path to success. If you know someone who would like to attend please direct them to SIGN UP
VIRTUAL RETURNER MEETUPS: Every month Kea holds returner meetups to build our community of recently returned Kiwi. It's an important way for Kea members to build their personal and professional networks and share their experiences with others. The next event will take place on Wednesday the 11th of May. If you know someone who has recently returned to Aotearoa please encourage them to come along. ATTEND
---