Anzac Day services around the world
April 25th marks the 108th anniversary of the Anzac landings at Gallipoli. Gallipoli was the Australian and New Zealand Army Corps' introduction to war and though the campaign ended in defeat, the anniversary of its beginning quickly became, and has remained, Australia's and New Zealand's principal day of commemoration. For those in our community who would like to attend and event near them we have put together a global list.
France
The New Zealand Embassy to France welcomes Kiwi to commemorate Anzac Day on Sunday 23 April 2023 in Le Quesnoy and Longueval. Visitors are welcome to join locals for the annual procession departing at 11am from the Place du Général Leclerc in Le Quesnoy to the New Zealand Battlefield Memorial. Wreaths are laid at the New Zealand Memorial then at the French Memorial in the town centre. The ceremony in Longueval will take place at 3pm at the New Zealand Battlefield Memorial. More details on both ceremonies can be found here.
Czechia
The day will begin at 11:30 am on Saturday the 29th of April at the Commonwealth War Graves in Prague 3 with the ode and official wreath laying ceremony. When concluded, everyone is invited to make their way to the VK Slavia Rowing Club in Prague 5. Please note that there is no courtesy bus this year, guests can easily travel from the closest tram stop and take trams 5, 10 or 16 to the Rowing Club. From 12.30 to 6 pm at VK Slavia, feel free to bring a picnic blanket and lots of cash for BBQ food, pies, sweets, drinks, a raffle and a voluntary entry fee to help us raise money for charity. There will be an entertainment programme featuring live musicians, plus activities for kids, speeches and a fabulous BBQ run by The Prague Scouts and a well stocked drinks bar that will be serving premium Aus and NZ wines, Prosecco, soft drinks and Ferdinand Beer. The Pie Shop will also be selling their Pies and Sausage Rolls and Sweet Oz will have Anzac biscuits, Lamingtons and more for sale.
Malta
The New Zealand and Australian Embassy will commemorate Anzac Day in Malta on Tuesday 25 April 2023 in the Pieta CWG Cemetery, starting this year at 09.30am to try to beat some of the heat. It should last 45-60 minutes.
Italy
Rome – The New Zealand Embassy invites everyone to an Anzac Day ceremony to be held at the Commonwealth Cemetery in Rome. The service will start at 9.00am and will be followed by a morning tea to be held just behind the cemetery. Please keep an eye on their social media accounts for more details closer to the date. Search the New Zealand Embassy Rome on Facebook.
Milan – The New Zealand and Australian Consulates General invite you to attend a memorial service on Tuesday 25 April at 9:15 am at the Commonwealth War Cemetery, Via Cascina Bellaria, Parco Trenno in Milan, followed by refreshments at Quadri Bistrot, Via Solferino 48 – Milan from 10:30 to noon. Please RSVP to [email protected] with your name and surname of each person attending.
Netherlands
MFAT is hosting an Anzac Day service at 8 am on Tuesday the 25th of April at the Commonwealth War Graves Section, Westduin Cemetery, The Hague. More details to come, please watch social media pages.
Turkey
The New Zealand and Australian Governments will conduct an Anzac Day Dawn Service on the 25th of April 2023 at the Anzac Commemorative Site, Gallipoli peninsula, Türkiye. The dawn service will be followed by an Australian National service at the Lone Pine Cemetery and a New Zealand National service at Chunuk Bair. Further information and the registration portal for April 2023 are available here.
England
London – The Australian and New Zealand High Commissions to the United Kingdom are proud to welcome the public, members of the defence forces and dignitaries to gather at a dawn service on Tuesday 25 April 2023 from 5 am to 6 am at Hyde Park Corner in London and as well at a wreath laying service at Whitehall, at the Cenotaph later that morning from 11 am to 11:30am. Capacity will be limited at the Cenotaph Service. If you wish to attend this event you will require a ticket, to enter the ballot please click here and follow the prompts: https://invtdu.to/_zx4vn. The Dawn Service is not a ticketed event, but security checks will be in place.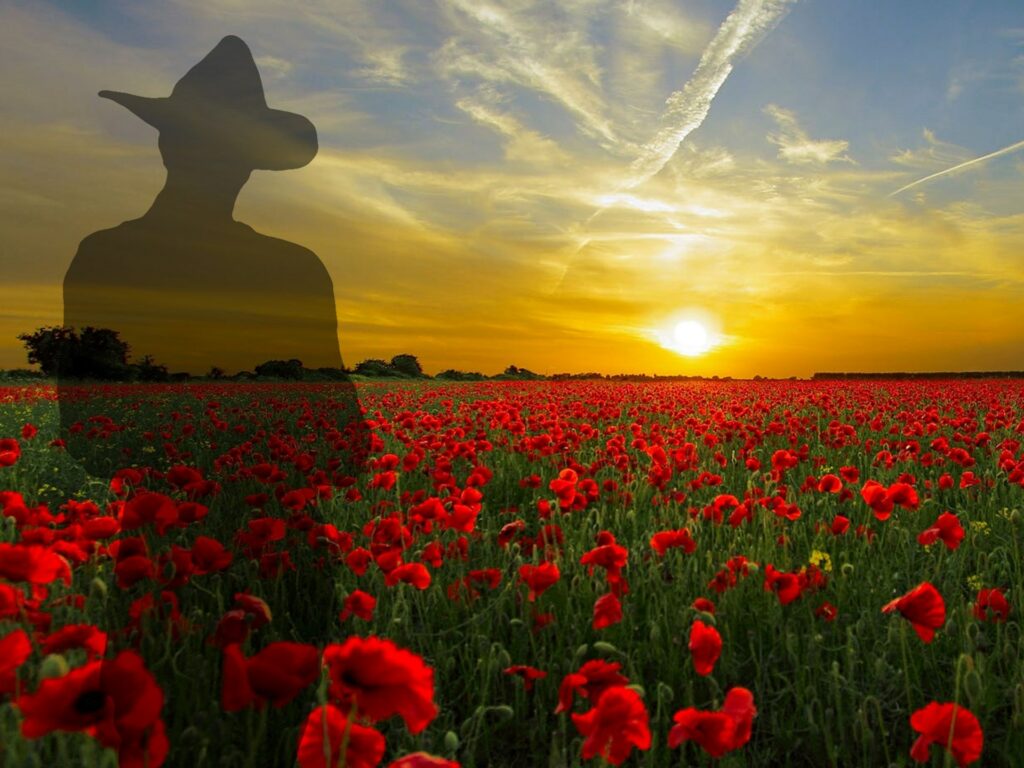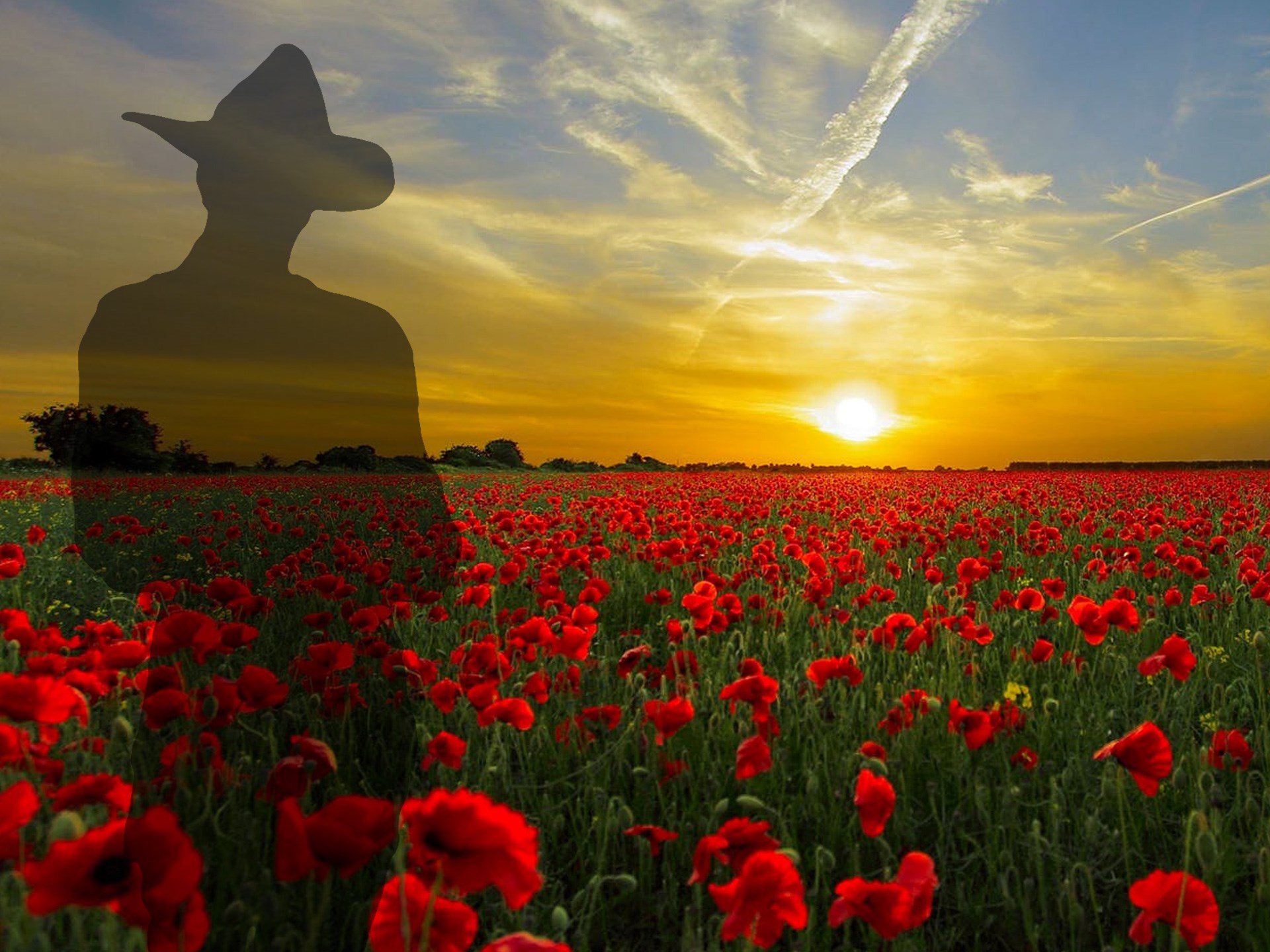 Ireland
Dublin – An Anzac Dawn Ceremony will be held on Tuesday 25 April 2023 – Grangegorman Military Cemetary, 7 Blackhorse Ave, Cabra West, Dublin 7 at 6:30am – All are welcome to attend The Australian Embassy will be leading the organisation of this year's event, in cooperation with the New Zealand Embassy. Please contact James O'Donoghue at James.O'[email protected] if you have any further questions.
Dublin – Organised and run by the New Zealand Ireland Association. All are welcome to attend the Anzac Day 2023 Evening Service – Tuesday 25 April at St. Ann's Church, Dawson Street Dublin at 6pm. Complimentary light refreshments will be served in the nearby Mansion House afterwards. You are welcome to bring a wreath to lay if you wish. All and any interested nationalities are welcome to join on the night. The NZIA kindly request you to obtain a free ticket (per person) if wish to join, this will assist with catering plans
Kilkenny – An Anzac evening Ceremony will be held at the Kilkenny War Memorial – Sunday 23 April 2023 – Kilkenny War Memorial, 10 Irishtown, Gardens, Kilkenny, R95 DH32 Irishtown, Gardens, Kilkenny, R95 DH32 at 16:30pm – all are welcome to attend. The Kilkenny Great War Memorial Committee will also hold a ceremony at the Kilkenny Great War Memorial in the Peace Park, Kilkenny city on Sunday April 23rd at 16.30. The ceremony will consist of prayer, poetry, music, speeches and reflection. Last Post and Reveille rendered and Piper's lament played.
Northern Ireland
The Ballance House Anzac Commemoration Service will be held on Sunday 30 April 2023 at 2.30 pm at The Ballance House, 118A Lisburn Rd, Glenavy, Crumlin BT29 4NY. The event will take place outside and on a hill so wrap up warm . Our Annual Commemoration of the Gallipoli Campaign in 1915 commemorates in particular the gallant ANZAC, British and Irish Regiments who took part in this and subsequent conflicts. The Commemoration will commence at 2.30pm with a short Interdenominational Service. During the Service wreaths may be laid by Regimental Associations and individuals. Following the Service, light refreshments will be served.
Scotland
Edinburgh – The Anzac Day dawn Service will take place at Comely Bank Cemetery Edinburgh at 0500 on Tuesday 25th April 2023. A short open-air service will be held during which wreaths will be laid by the National President of Royal British Legion Scotland and other parties. If you have any queries on this event please contact William Millar on 0131 550 1583 or email [email protected]
Arbroath – The NZ Society Scotland and the Arbroath Branch of the Royal British Legion of Scotland (RBLS) are proud to organise their annual ANZAC ceremony on Sunday 23 April, at 11:30am, Western Cemetery, Forfar Road, Arbroath, DD11 3RA. Please arrive by 11:15am. After the ceremony, there will be light refreshments served at The Royal British Legion, Helen Street, Arbroath, DD11 3AP.
Belgium
A series of commemorations to mark Anzac Day will take place on Tuesday 25 April in Belgium: 06:00 Dawn Ceremony at Buttes New British Cemetery (Zonnebeke/Passchendaele). 08:45 Commemorative ceremony at the New Zealand Battlefield Memorial (Mesen/Messines). 11:15 Special Anzac Last Post at the Menin Gate (Ieper/Ypres). 12:00 Wreath laying at the Belgian War Memorial (Ieper/Ypres). The New Zealand Embassy will provide a free bus for Kiwi wishing to take part in the day. This bus will leave the embassy in Brussels in time to attend the Dawn Ceremony at 06:00, and will pick up additional passengers in Ieper en route to Zonnebeke. The bus will return to Brussels after the commemoration at the Belgian War Memorial in Ieper, and will arrive back at the embassy around 15:00. To book a seat on the bus please send an email to [email protected] to ask for a registration form. Seats are allocated on a first come-first served basis. Anzac Day Belgium 2023 | Facebook.
Luxembourg
The Australia and New Zealand Chamber of Commerce Luxembourg invites you to a dinner at 7 pm on Wednesday 26th April at Dal Notaro Resturant in Clausen, Luxembourg. We will be joined by Diana Reaich, New Zealand's ambassador to Luxembourg, and other guests. The restaurant is located at 149 Rue de la Tour Jacob, 1831 Luxembourg. Please register via our website. It's €60 per person including food and drink (water / wine / beer / coffee). ANZAC Dinner | ANZCCL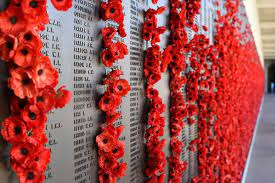 USA – New York
Those wanting to attend the Anzac Day Dusk Service at Rockefeller Centre are invited to enter the ballot. Please submit your entry using this link: https://forms.office.com/r/U61hAginGf
A maximum of two passes will be allocated for each successful ballot entry. There are very limited general public spots available. Successful entries will be confirmed by email the week commencing April 10th, 2023. Those who are unsuccessful in the ballot are welcome to attend the Anzac Day ceremony on Tuesday, 25 April 2023. Please arrive at 5:30am for a 5:45am start at the Intrepid Sea, Air & Space Museum on Pier 86 (West 46th & 12th Avenue. While there will be plenty of space for all who want to attend this is in a closed venue, all visitors must RSVP in advance to obtain a QR Code that will be scanned at the entrance. Please RSVP to [email protected] to receive your QR Code.
USA – Chicago
The Australian Consulate-General in Chicago invites all to their Anzac Day 2023 service on Tuesday 25 April, commencing at 7:00 am at the Chicago Vietnam Veterans Memorial, on the Riverwalk (State & Wabash). Coffee and a light breakfast will then be served nearby. There is no charge to attend this event, but registration via eventbrite here is required for catering purposes.
USA – San Francisco
The Australian American Chamber of Commerce, in collaboration with the SF Kiwis invite you to join them to commemorate ANZAC Day on Sunday April 23, with a service to be held at the USS Hornet in Alameda. The service will begin at 2pm and will be followed by a light reception. Guests will also have full access to explore the museum after the service. Tickets available here: Australian American Chamber of Commerce SF – ANZAC Service & Reception (sfaussies.com)
Canada
Vancouver – Join the New Zealand Consul General and Australian Honorary Consul along with CANZBA members at our annual ANZAC Day Commemoration on the 25th of April from 5.30 – 7.00PM at Victory Square, Corner Cambie & East Hasting St, Vancouver. This event is free and open to the general public. After the service the assembly is welcome to gather for refreshments at Moose's Down Under, 830 West Pender St (reservations required, call 604-683-3300).
Cambodia
On Tuesday 25 April, The Australian embassy will hold an Anzac Day Dawn Service at the Australian Embassy in Phnom Penh.
The service is open to all members of the general public, in particular—veterans, Australian and New Zealand expats. When: Tuesday, 25 April 2023Where: Australian Embassy, #16B National Assembly Street, Phnom PenhTime: Entry to the embassy will be from 4:30 am. The service will commence promptly at 5:15 am, followed by a traditional gunfire breakfast. RSVP: To register your attendance, please email your full name to defence.phnompe[email protected] by 18 April 2023. Photo ID is required for entry.
Taiwan
The Australian Office and the New Zealand Commerce and Industry Office welcome all to attend a memorial service in Taipei to mark Anzac Day. This year, the memorial service will be held at the Social Innovation Lab at C-Lab (No. 103, Section 3, Ren-ai Road, Da'an District, Taipei City). The service begins at 9.00am and is free of charge. Registration is essential and space is limited. Please send us a Facebook message or email [email protected] to register. Please note registrations close midday Wednesday 19 April.
South Korea
The Australian Ambassador, H.E. Catherine Raper and the New Zealand Ambassador, H.E. Dawn Bennet invite all to the Anzac Day Dawn Service in Seoul on Tuesday the 25th of April from 6:30 am to 7:30 am. The service will take place at the Korean War Memorial Main Hall, with light refreshments served after the service. Please RSVP to [email protected]
China
Guangzhou – The Anzac Day Dawn Service in Guangzhou will take place at 5:50am, Tuesday, 25 April 2023, at Sun Garden, Level 6, InterContinental Guangzhou (828 Yuejiang Middle Road, Haizhu District, Guangzhou 广州市海珠区阅江中路828号广州保利洲际酒店). Kiwi who would like to attend the Service need to complete a registration form these can be accessed by emailing [email protected]. Please advise us if you would like to bring and lay a wreath.
Shanghai – Anzac commemorations will be held in Shanghai from 6am to 6.45am on Tuesday the 25th of April. Kiwi wishing to attend should RSVP by Friday the 21st of April to [email protected]. Light refreshments will be served after the service. Please let us know if you wish to lay a wreath
Israel
The Australian Ambassador to Israel, Dr. Ralph King, invites all to attend the Anzac Day dawn commemorative ceremony at 5:30 am on Tuesday, April 25. Following the service at the Commonwealth War Graves Cemetery, you are welcome to join their traditional gunfire breakfast. Please RSVP by Thursday, April 13 here.
United Arab Emirates – Abu Dhabi
The Australian & New Zealand Embassies welcome all to a commemorative Dawn Service at 4:50am on Tuesday 25 April 2023 on the Events Lawn at Yas Links, Abu Dhabi. The service will be followed by complimentary snacks and refreshments. Dress: business, national dress or service dress and medals. ANZAC Day Dawn Service 2023 | Facebook
If you have details of an event which is not on this list please get in touch with us at [email protected] and we will get it added.