Why understanding what truly drives human behaviour can give Kiwi companies a competitive edge
David Robertson is the Kiwi founder behind Hardwired, a company which works with businesses to build "we together" connections with their customers based on human emotional connection.
Once this connection is forged, businesses gain emotionally invested customers that not only
love and advocate for their products, they're also categorically proven to spend more and stay
longer. David spoke to Kea about the science behind this approach and what drove him to share his work with Kiwi businesses and why understanding consumer behaviour is so crucial
for those companies looking to move into new markets.
David started his career as a creative in advertising, he specialised in telling brand stories to customers and connecting people to brands, but what always had him puzzled was the fact that most brands didn't actually understand who it was they were talking to.
"I have always had a real curiosity as to who people were and what drove them. During the beginning of the dotcom era I joined a startup business in San Francisco which was based on industrial psychology and what we were doing was using deep psychology to matchmake candidates to jobs and also jobs to employees. What I found really interesting is that we were using psychology to understand exactly how a human would behave in certain situations. That was super powerful, and I thought wow if you could apply this to marketing and communications
it would be quite extraordinary."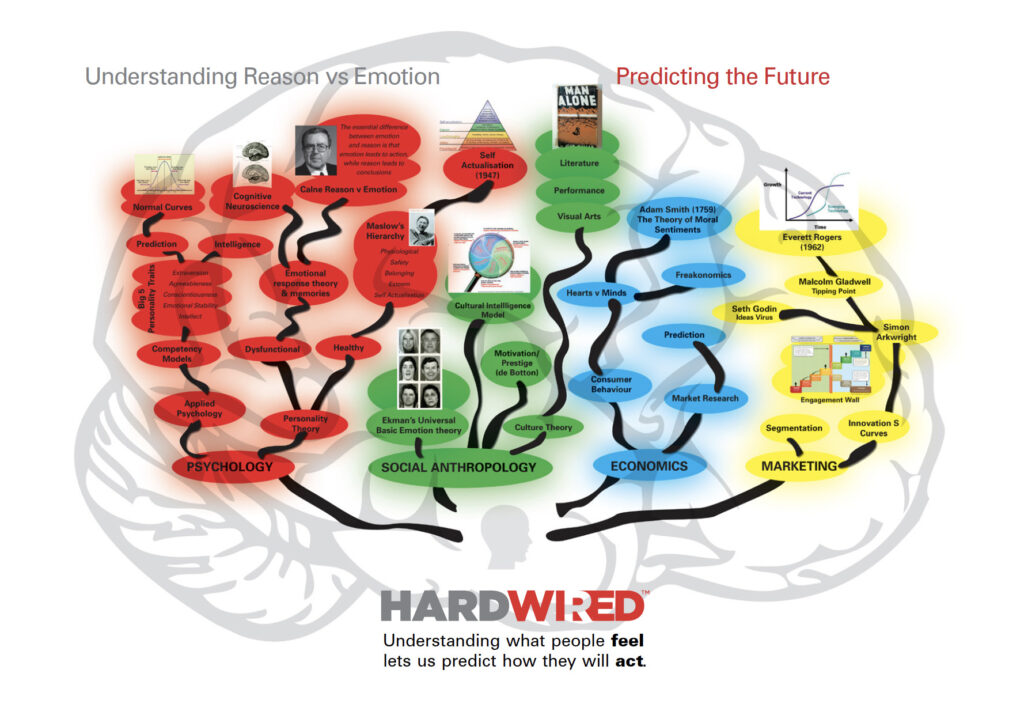 After spending some time working for various companies in the US and the UK David returned
to Wellington, and started to think more seriously about this idea of how human behaviour could
better help businesses understand their customers. Despite not intending to start a company he found himself hiring developers and psychologists to work with him on a methodology called Hardwired which formed the basis for his first company Eleven.
"I started Eleven on the 11th of the 11th 2011, to help me explore this idea which had been
building in my brain for some time. Eleven was doing strategic brand and marketing work and
some transformation organisational and culture work with government agencies such as NZTE
and the Ministry of Social Development. Over time it became clear that I needed to focus on one
or the other and so I wound up 11 and launched Hardwired in Feb 2023 which is entirely
focused on building a human connection between business and customers through brand."
David says like many things, the understanding of the importance of value systems from a business and consumer point of view has been ramped up thanks to the global pandemic.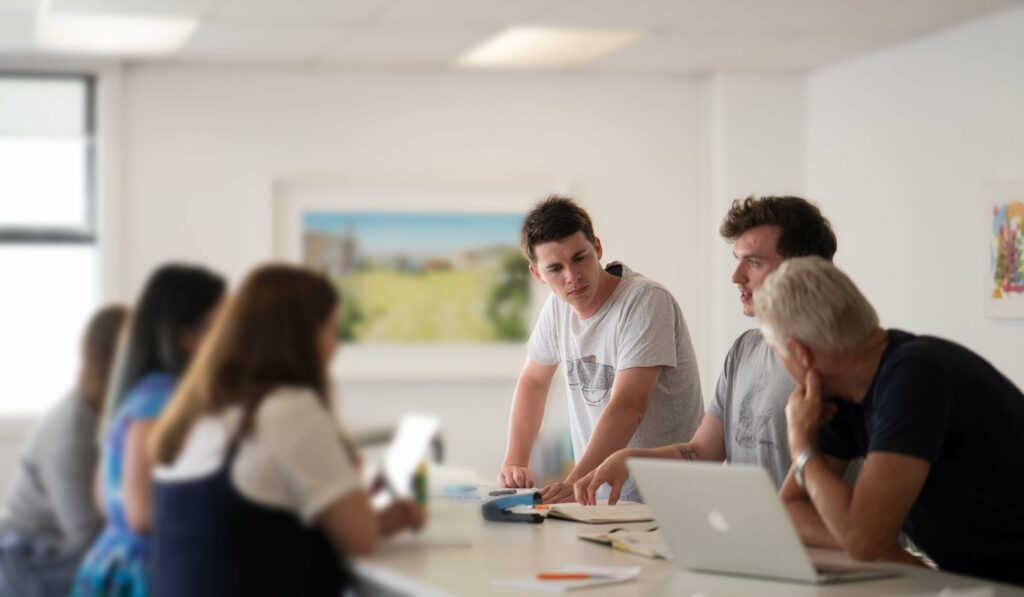 "Covid just flipped everything on its head, it opened up a huge amount of opportunities for businesses because now you have consumers who are actively seeking businesses and brands that are values based. We call this values based brand to customer connection a 'we together' connection. And what that means in very simple terms is what consumers are now looking for, is a business and a brand that they can belong to and with that, with that belonging comes advocacy and shared values and shared beliefs and with that comes enormous growth and revenue."
But he says some businesses are still struggling to connect to customers because the rise of digital sales means the connection between a business and a consumer is often transactional.
"There's some great New Zealand businesses but sometimes they struggle to understand their value. There are many businesses who are very functionally oriented. But in most cases human beings don't buy function, they are buying a solution to an emotional want and need. So New Zealand businesses are hammering away at a functional proposition and customers aren't interested, that's the really simple core problem."
Behavioural psychology being used in marketing is not a new phenomenon, but David says Hardwired uses a three pronged approach to solve this problem for businesses, which is quite unique.
"To begin, we do what we term 'uncovery work' the reason we call it uncovery is because it's about discovering the things you can't see, the human problems that may not be in plain sight. This leads to the strategy work, what does it mean for business? How does that impact business? How does it shape business? How can it drive business growth? And finally we work on how to connect the brand to customers by using precise emotionally-based communication. I think it's a combination of the three that makes us different and makes what we do so effective. If a business and its brand can't apply behavioural psychology then it is waste of opportunity for everyone"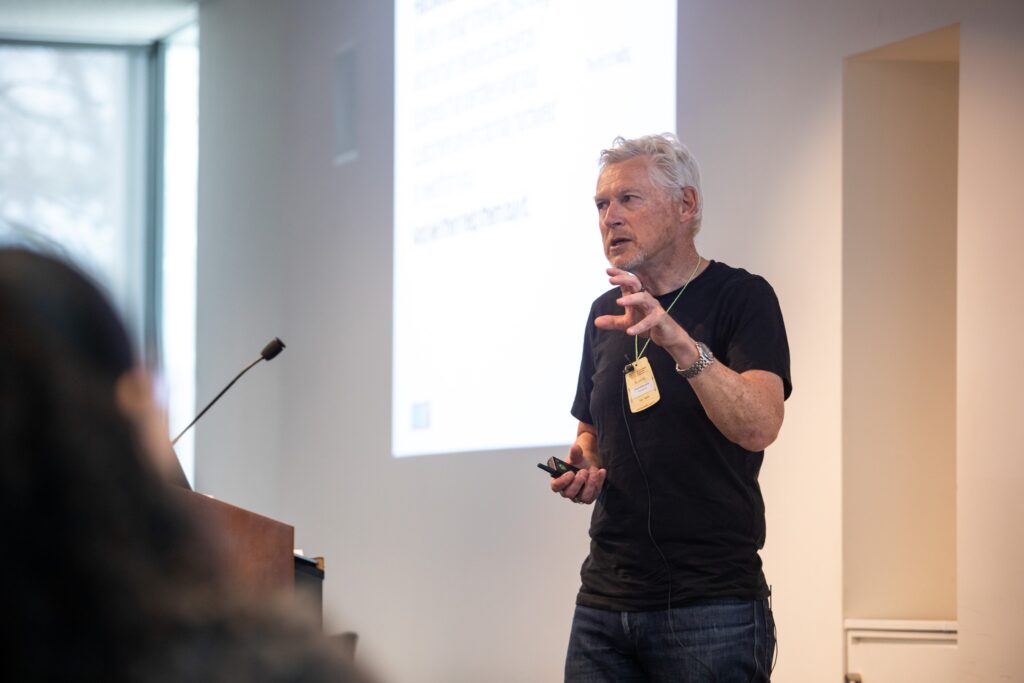 The process can take anywhere from 6 weeks to 6 months and David says far from just working with big companies, Hardwired does a lot of work with smaller businesses looking to find their feet in today's very competitive market.
"We are all well aware of the power of human connection between people and we know how powerful that connection is, it can be lifelong, it's about shared values and shared beliefs. So when we work with businesses we say what if you could take that same connection and apply it
to customers? With that comes a complete paradigm shift in how a business works with its customers and how customers work with businesses."
The process is extremely collaborative and David says he realises not every business is willing
to shift their traditional paradigm of customer marketing. However for those that are open to the process there are huge rewards to be had, especially for Kiwi export businesses looking to gain footholds in offshore markets.
"When you enter a different market it has a different culture, but fundamentally human beings are human beings, we're hardwired in very similar ways, societal elements around us may change but they don't have as much impact as you might think. Exporting from New Zealand can be hard, we are a long way from the rest of the world and our providence story doesn't hold the sway it used to, at least not in the way it did 10-15 years ago. You have to look at things differently to understand how you can make that connection with your customers on a much deeper level, and that is something I would like to see Kiwi businesses get a lot more support with."